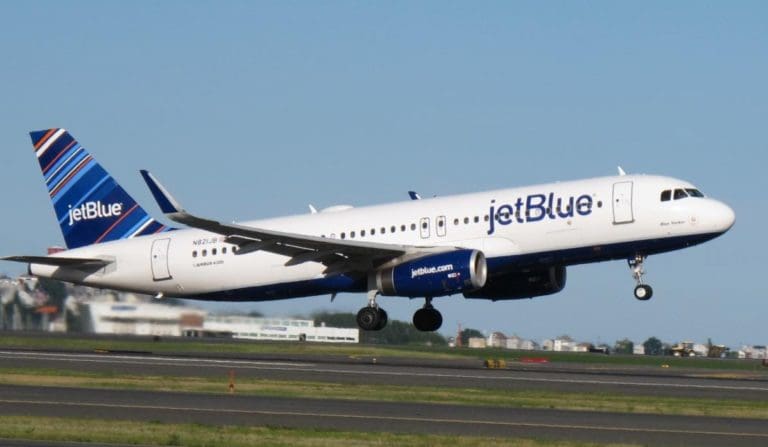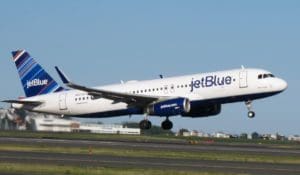 On Saturday, Nov. 7, JetBlue (NASDAQ: JBLU) launched new, non-stop service between New York's John F. Kennedy International Airport (JFK) and Cyril E. King Airport on St. Thomas, U.S. Virgin Islands. Scheduled to operate as a Saturday only service during November, this new route is part of JetBlue's strategy to serve customers in markets where leisure and VFR (visiting friends and relatives) travel is showing some signs of strength.
The new route allows JetBlue the opportunity to generate revenue, bring aircraft back into service that would otherwise sit idle, and add more flying opportunities for JetBlue crewmembers.
Schedule between New York (JFK) and St. Thomas (STT)
Saturdays only
JFK – STT Flight No. 1040 ——————- STT- JFK Flight 1819
7 a.m. to 11:41 a.m. ————————- 12:29 p.m. – 4:48 p.m.
JetBlue will operate all new routes using its Airbus A320 aircraft, which offers the airline's award-winning service featuring the most legroom in coach (a); free Fly-Fi, the fastest broadband internet in the sky (b); complimentary and unlimited name-brand snacks and soft drinks; free, live DIRECTV® programming and 100+ channels of SiriusXM® radio at every seat.
About JetBlue Airways
JetBlue is New York's Hometown Airline® and a leading carrier in Boston, Fort Lauderdale-Hollywood, Los Angeles (Long Beach), Orlando and San Juan. JetBlue carries customers across the U.S., Caribbean and Latin America. For more information, visit www.jetblue.com.