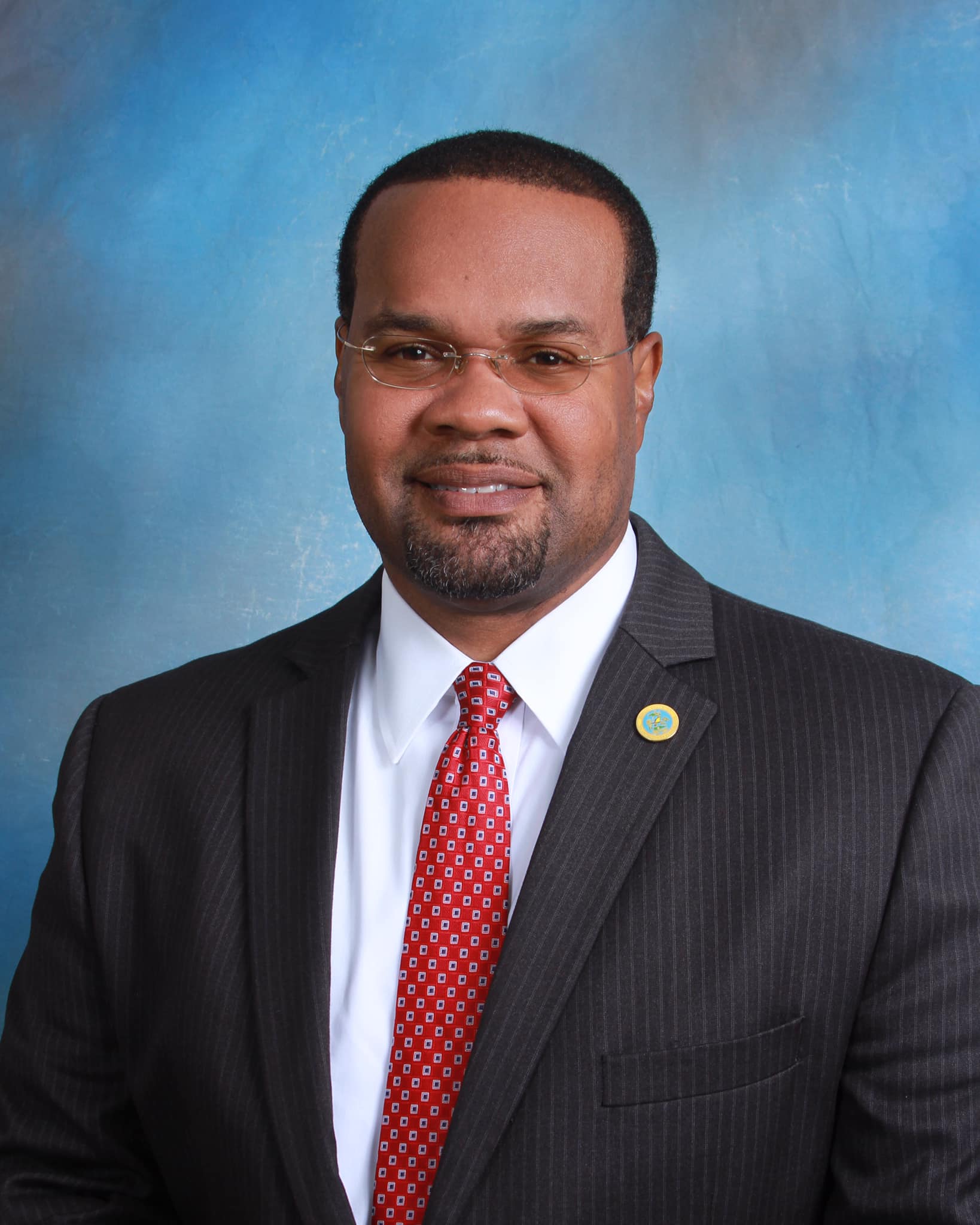 The man accused of using a jailhouse phone to swindle three victims out of thousands of dollars has asked all federal judges to step aside from handling his case, and one already has.
Defendant Yamini Potter is facing federal charges on a list of offenses including wire fraud and aggravated identity theft.
On Nov. 25, St. Thomas District Court Judge Robert Molloy issued an order saying he would recuse himself from the case. Molloy cited the federal statute that describes the circumstances by which such an action is justified.
Potter is facing an April 5 trial date on a variety of charges stemming from a scheme to defraud a former health care worker, his relative and a friend, seeking money in exchange for restoring the primary victim's medical license. Investigators accuse the defendant of violating a court order telling him to stop contacting the victims – now witnesses – by phone.
He also faces a charge of threatening to kill the witnesses during phone calls, which are believed to have occurred between Sept. 3 and Sept. 20. Prosecutors with the U.S. Attorney's Office said Potter identified himself over the phone as different people, including a federal magistrate and a former federal judge. Those individuals were identified with the initials R.M. and C.G.
Defense attorney Matthew Campbell cited Title 8 of the U.S. Code, saying federal judges and magistrates in the Virgin Islands may have a bias against his client because they know personally the jurists the defendant impersonated as part of the alleged scheme. They may also have personal knowledge about facts being submitted into evidence which may be disputed at trial, Campbell said.
Prior to his recusal, Molloy was the judge assigned to preside over Potter's April 5 trial. In his order relinquishing the bench, he did not explain his reason. U.S. Magistrate Ruth Miller recused herself from the Potter case earlier this year.
U.S. Magistrate George Cannon has been handling the pretrial proceedings since then. Chief District Court Judge Wilma Lewis has not yet weighed in on the case.
Potter was taken into custody by U.S. Marshals and transferred from the Bureau of Corrections to the Bureau of Prisons on Sept. 22.