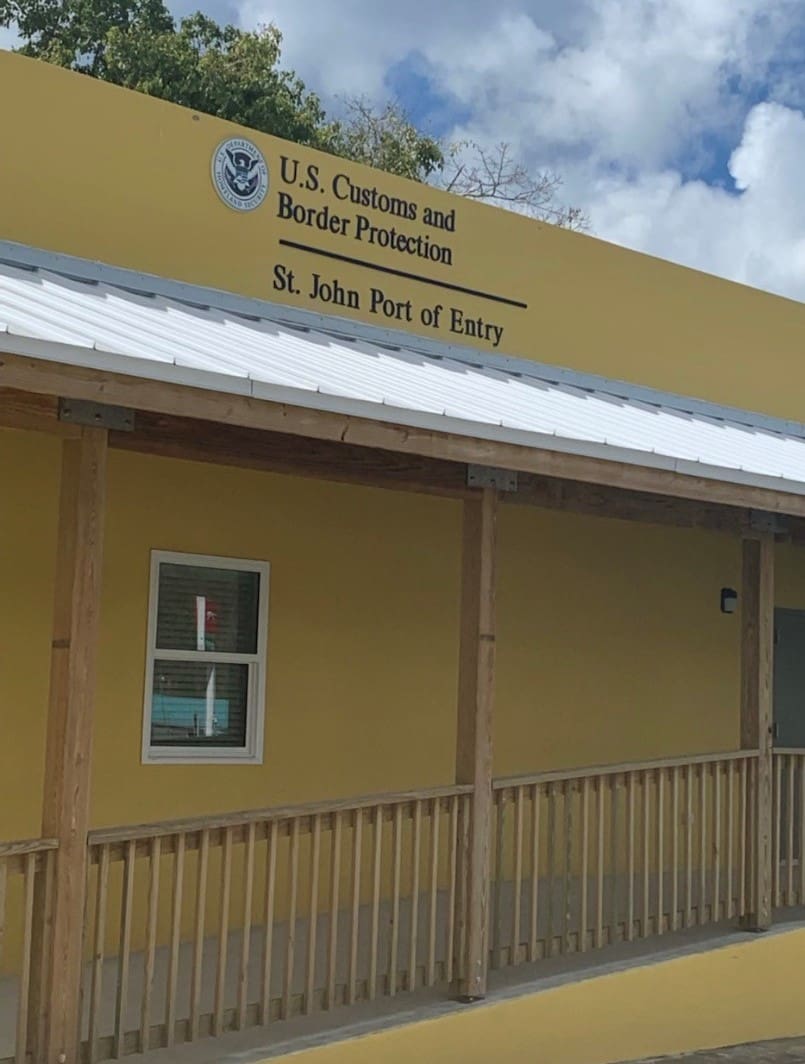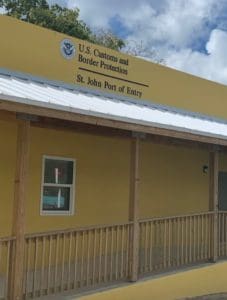 U.S. Customs and Border Protection (CBP) is now operating at the newly constructed marine terminal located at the Cruz Bay Creek.
Customs and Border Protection resumes its operations at the site that formally housed the building that was destroyed by the 2017 hurricanes Irma and Maria.  Since the storms, in order to serve the community, it has operated out of a trailer located at the Cruz Bay Creek bulkhead.
It also temporarily operated at the Urman Victor Fredericks Marine Terminal in Red Hook, St. Thomas to clear passenger ferries from the British Virgin Islands.
"The quality of this new building will help CBP work more efficiently to execute our mission, enforce our laws and ultimately support our economy, while keeping our communities and territory safe," said Todd Bellew, area port director.
The new facility is a solid concrete building with a flat concrete roof.  The 3,000-square-foot building was built to better withstand storm winds.  It was built by Lemartec Inc. as part of the Virgin Islands Port Authority's 2017 Hurricane Restoration Program.  The facility was designed by Oasis Engineering LLC and cost $1.9 million.  Construction was officially completed in December 2020.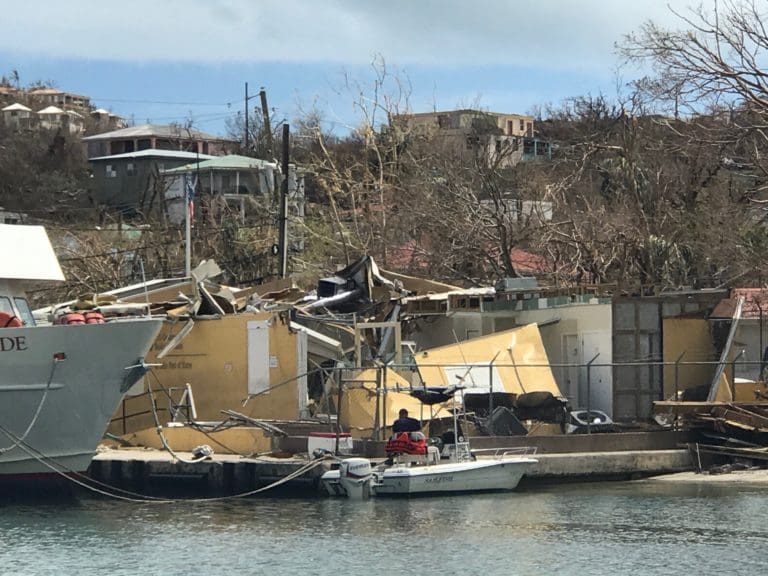 VIPA Director Dowe said, "VIPA remains committed to improving our port infrastructure and providing modern facilities that better serve the residents of St. John and our visitors.  This sturdier concrete building will enable essential marine and CBP operations to resume quickly on St. John in the event of any future storms."
CBP Cruz Bay Operations will operate as follows:
Cargo informal entries will be processed Monday through Friday from 0830 – 1500 (8:30 a.m. to 3 p.m.) The office can be reached at 776-6741.
Entrance and clearance of vessels will be processed daily from 0830 – 1630 (8:30 a.m. to 4:30 p.m.).
U.S. Customs and Border Protection is the unified border agency within the Department of Homeland Security charged with the management, control and protection of our nation's borders at and between the official ports of entry. CBP is charged with keeping terrorists and terrorist weapons out of the country while enforcing hundreds of U.S. laws.