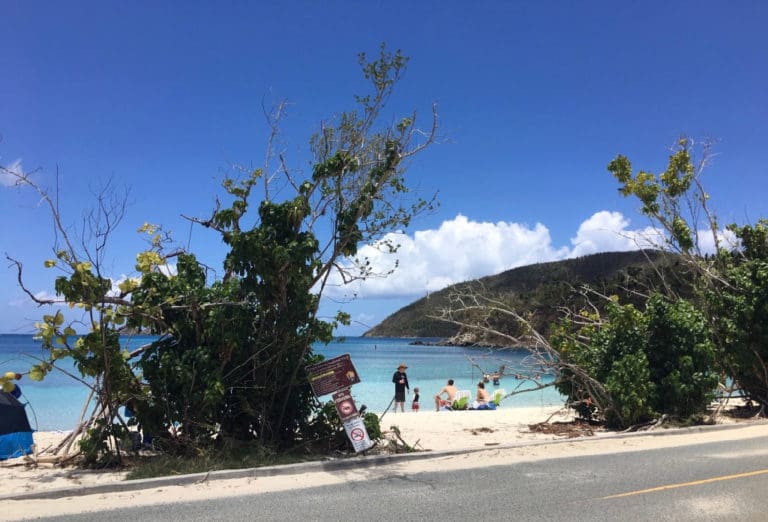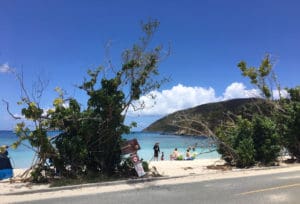 If someone wanted to build an amusement park in your neighborhood, you'd want to be allowed to speak up and make your thoughts known before it received permits.  When Maho Crossroads opened their drink and entertainment center directly across the road from Maho Bay Beach, the people of St. John wanted an opportunity to speak up and share their thoughts on this project before it went any further.
We are fortunate to have the Virgin Islands Coastal Zone Management Act which gives people just this right.  One of the explicit goals of the act is to "promote public participation in decisions affecting coastal development."  It accomplishes this through the major permit review process, involving public notice, public hearings and decisions made by a committee comprised of island residents.
So, when Maho Crossroads was issued a Minor CZM permit by the DPNR commissioner, a process done behind closed doors without significant public participation, I filed an appeal with our Board of Land Use Appeals.  Simply put, the appeal argued that the extent of the Maho project and the impacts on the environment were sufficient to warrant review under the Major CZM permit review process.
With a Major CZM permit residents, of St. John would have been given an opportunity to speak in a public hearing and provide first-hand input to the St. John CZM committee on the impacts of the project.  With a Major CZM permit, the applicant would have been required to produce an Environmental Assessment Report.  With a Major CZM permit the St. John CZM Committee could have considered all of the impacts and imposed appropriate limitations if they chose to approve the project.  This is how CZM review is supposed to work.
But the people of St. John never had their day in court.  The Board of Land Use Appeals refused to consider the very reasonable request to elevate the permit to be reviewed as a Major CZM Permit.  Instead, the board dismissed the appeal on the basis that it wasn't filed on time.
Over a period of two years, I had written to DPNR no less than 19 times asking for a copy of the permit.  Each time I was told: no, we can't give it to you because it hasn't been issued.
DPNR refused to send me a copy of the Maho Crossroads permit until it had been approved by DPNR, signed by Maho, and returned to DPNR.  In DPNR's mind It is not an "official permit" until all of that has happened.  So, when I finally received a copy of the minor permit on July 16, 2021, I immediately got to work filing an appeal, which was done and filed just 18 days later.  The CZM Code allows appeals to be filed within 45 days.
So how was BLUA able to dismiss an appeal filed within the legal time period?  Very simply, BLUA started counting days from the point at which DPNR, behind closed doors, with no public notice or notice to interested parties, signed the permit.  This happened on June 8, 2021, which was 38 days before they provided me with a copy.  So, by the calculations of BLUA – the "Board of Leave Us Alone" – my 45 days expired on July 23, and my August 3 appeal, by their calculation, was filed 10 days too late.
Never mind that the CZM director wrote to me and said, "it has been made clear that you have an interest in the project and once the permit has been issued, as per the Virgin Island Codes, you will be notified" and then subsequently did notify me on July 12.  As far as BLUA is concerned, my time limit for filing began on a date that I could not possibly have been aware of.
So, without listening to the valid concerns expressed in lengthy briefs, the concerns expressed by residents in written comments, and the fundamental right of the people to be involved in decisions affecting the coastal zone, BLUA simply dismissed the appeal on a technicality – and an invalid technicality at that.
Incidentally, BLUA's own rules and regulations state that the time periods for BLUA filings are directory, not mandatory, and that they should be construed to give fairness to all parties.  With a vote of 5-0, the board simply said go away and leave us alone.  Now I know the meaning of "BLUA."
We deserve better.
David Silverman, resident, Coral Bay, St. John