A strong will and sense of determination helped push the territory's U-15 baseball team onto solid footing during a weekend tournament in the Dominican Republic. After losing their first game by a 15-point deficit, which resulted in a 16-1 loss to the Dominican Republic, the V.I. athletes rallied 9-3 against Haiti in their second game, led by Glen Maduro III's tournament-leading, 14-strikeout performance.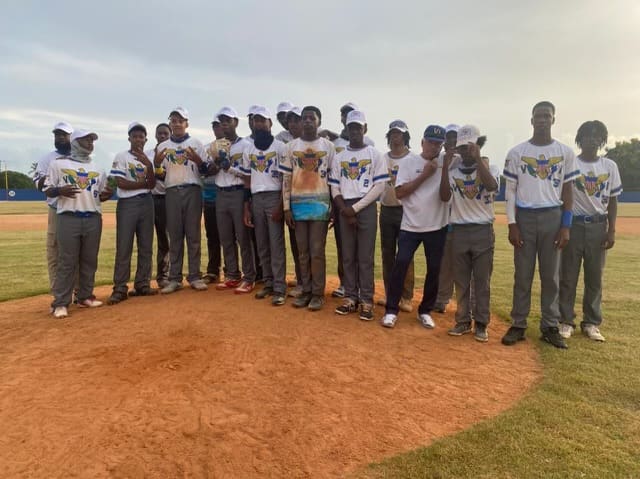 For the past few years, Sports, Parks, and Recreation, under the guidance of Commissioner Calvert White, has been attempting to bring baseball back to the Virgin Islands. This is one of the first legitimate tournaments that have occurred for this age bracket, and it shows promise for the upcoming generations of local ballplayers.
"It feels really good to play baseball again after being shut down for two years and having the disadvantage of lacking gameplay. We really came out and played ball and competed with these teams that play all year round," said Maduro after returning from the trip.
The Virgin Islands went on to play Haiti one more time before the tournament came to an end Sunday. Behind their spirited bats and high morale, the U-15 V.I. baseball players went on to torch the Haitian pitching, putting up 12 points after being down 8-3 in a close 12-10 win for the determined Virgin Islands team.
"What I learned from this tournament is, once we come out and play ball, we could compete with anybody," said Maduro. Baseball prospects in the Virgin Islands have proven themselves worthy for decades but often had to go to the mainland to show their talents.
"This is a step in the right direction to give the next generation an opportunity to show what they are capable of," Maduro said.