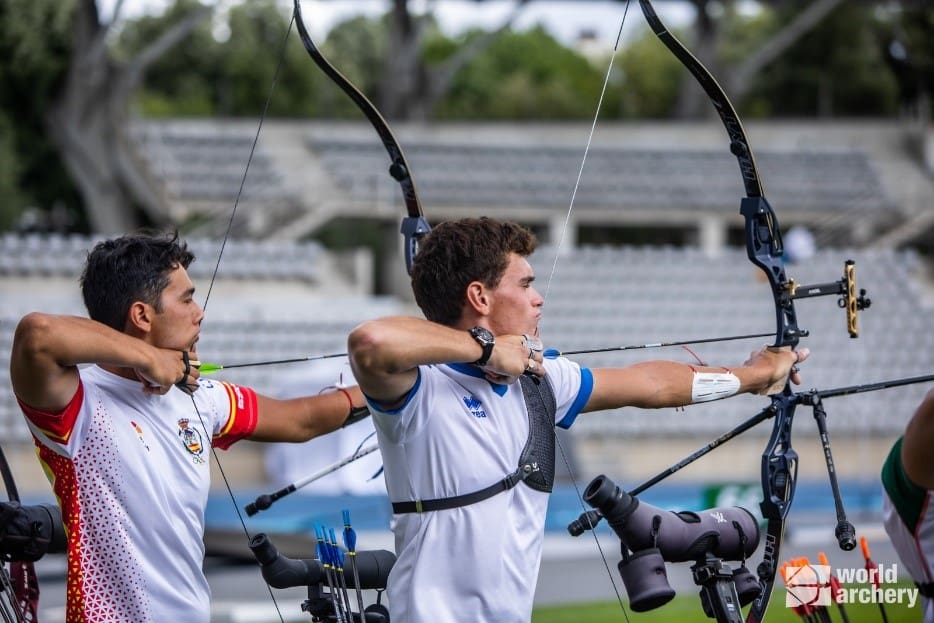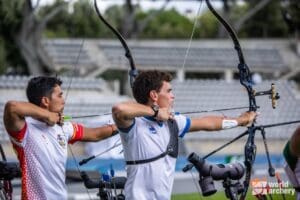 After a 9th place finish in Paris, France, a month ago under very trying circumstances, Nicholas D'Amour continued to improve and excel, as he has through-out the World Archery – World Cup Series this year. He and his coach traveled to Medellin, Colombia, one week in advance of the World Cup to acclimate to the conditions in Medellin and to focus on training.
With none of the baggage and other problems that plagued him in Paris, D'Amour had his best qualifying round of the year with a 675 and a 6th  place finish in the qualification round.  In the qualification round shot a 340 in the first half and a 335 in the second half.  He finished ahead of Brady Ellison of the USA, who is a three-time Olympian, Florian Unruh of Germany and Miguel Alvarino Garica of Spain, both World Cup Stage winners in 2022.  Only Olympic Champions, World Cup Champions and World Cup Stage winners finished ahead of D'Amour.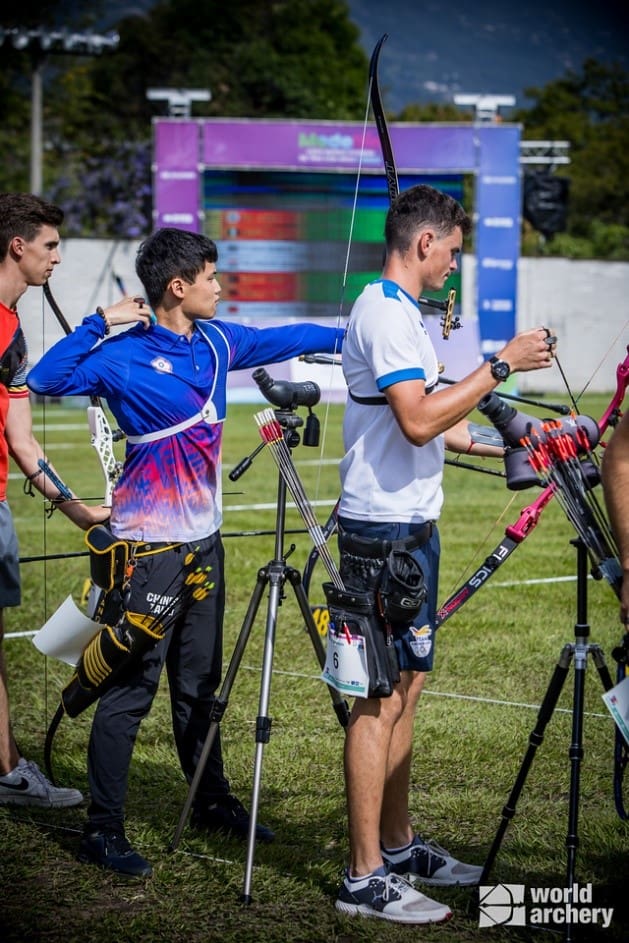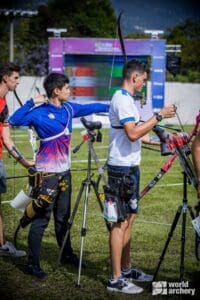 As the number six seed in the competition, in the round of 1/64 D'Amour faced Daniel Castro of Spain. He bested Castro 6-0. In the round of 1/32, he faced Ken Sanchez Antoku, also of Spain.  In an exciting high scoring 5 set match, he defeated Sanchez Antoku 6-4. D'Amour and Sanchez Antoku had faced off in Paris a month earlier, with Nicholas beating Sanchez Antoku 7-3.
D'Amour would have faced yet another Spaniard, Pablo Acha, but Acha was defeated by Chih-Chun Tang of Chinese Taipei, the number one archer from Chinses Taipei.  Facing Tang in the 1/16 round, D'Amour won convincingly 7-1, setting up a 1/8 round match against Jack Williams of the USA, the current World Cup Champion.  While D'Amour tied two ends, he lost to Williams 6-2, securing a 7th place finish.
Marcus D'Almeida of Brazil, the winner of the Gold Medal at the Paris World Cup last month, was out in the first round, as was Dan Olaru of Moldova, who finished fourth in Paris. This demonstrates the level of competition each archer faces in each stage of the World Cup. The best can be beaten in any round of the competition.  The level of competition will continue to rise, with only two years unitl the Paris 2024 Olympics.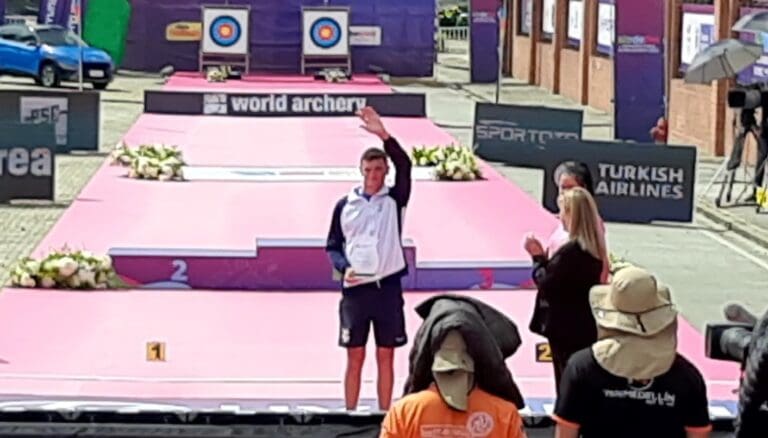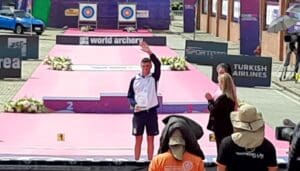 In the semi-finals in Medellin, Mauro Nespoli of Italy faced Miguel Alvarino Garica of Spain, both World Cup Stage winners this year. Nespoli beat Alvarino Garcia 7-1, sending him to gold medal match. Jack Williams of the USA, the World Cup Champion from 2021, faced Woogin Kim of Korea, also a World Cup Stage winner this year. Kim beat Williams 6-4, setting up the finals against Nespoli.  In the Bronze Medal match, Alvarino Garcia beat Williams 6-4.  In the Gold Medal match, Kim beat Nespoli 7-1.
During the finals event, Nicholas D'Amour was presented his award for the Best Youth Archer in the Americas for 2021.(Submitted photo)For D'Amour Olympic gold continues to be the goal, but now that the World Cup Series for 2022 has finished, he will focus on qualification for the Central American Caribbean Games.  The qualifier will be held in Santo Domingo, Dominican Republic, Sept. 5-12.  He will use the USA Nationals in Malvern, Penn., Aug. 10-13, as a warm-up for the CAC Games Qualifier.  Later, this year D'Amour will attend the qualifier for the Pan American Games in Santiago, Chile.
This year, he has two top ten World Cup finishes, with two world ranking events left this year to improve his world standing.  He is presently ranked 15th in the World and 4th in the Americas.