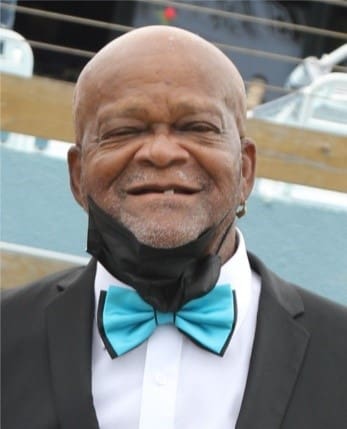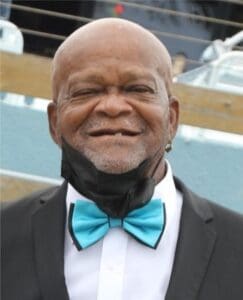 The family of Ecedro A. Lindquist Sr. also known as "Cedro," of Estate Cottage, St. Croix, regrets to announce his passing on June 29 in Orlando, Fla. Ecedro was born on St. Thomas on Feb. 6, 1952, to Ina Petersen and Godfrey Lindquist. Ecedro was very loving, caring and compassionate. He was also an amazing cook and a comedian.
He is survived by his significant other, Rhonda Jackson; daughters: Kassandra Lindquist-Jnobaptiste, Toya Lindquist, Elexa Lindquist, Elleia Lindquist, Erica Lindquist, Elony Lindquist and Emory Lindquist; sons: Ecedro E. Lindquist, Ecedro A. Lindquist Jr. and Rashaun Lindquist; stepson, Robert Christopher; aunts: Eva St. Juste and Sonia Pemberton; uncles: Warren Petersen and Romeo Hodge; sisters: Carolyn Scott, Jacklyn Sackey-Rush, Evelyn Ferguson, Sandra Watson, Irene and Cecilia Sackey; nieces: Alicia Hilliard, Felicia Watson, Alexis Roberts; and nephews: William and Wesley Rush, Carlin and Kareem Sackey, Raheem Dukes and Gregory Scott.
He is also survived by grandchildren: Jason, Jah'Sandra and Jan'isha Webbe, D'ondre Chesterfield, LeMoy Gumbs, Tashaun Lindquist, Tamesia Washington, LaShawn Taylor, Kamail, Kahil and Kaii Carrington, Eshanai, Ekaila, Equame, Cierra, Elijah, Ezaree, Enaiah and Eshante Lindquist, Eddie and Serena Lindquist, Nathaniel Washington Jr., Abigail Washington, Tonya, Tamara and Tamika Peets, and Tiannah and Tanya Todman.
More survivors include great-grandchildren: Carter and ZiiNiyah Lindquist, Kylie Adkins, Aubrey, Christian and Ecedro Lindquist, Esther and Israel Alexander, Shanice Martin, Texan Todman, Tony Peets and Tia Peets-Teague; granddaughter-in-law, Tiyanna Lindquist; daughters-in-law: Rebecca Lindquist and Natasha Lindquist; and sons-in-law: Edward Jnobaptiste and Raymond Chesterfield.
Other survivors include cousins: Victor and Bericea Bell, Natalie and Nicole Pemberton (Fla.), Barbara and Roy Faulkner, Patricia Petersen-Faulkner, and many more cousins too numerous to mention; and special friends: Gloria M. Edwards, Kevin Scatliffe, India Libert, Victoria Arthurton, Buston Browne, Anna Edwards and Family, Dashurn Montanez-Caleb and Family, Laurel Lawrence, Bridget Fredrick, Linda St. Louis, Allan Simmonds, the St. Croix Central High School Kitchen Staff, the Virgin Islands Department of Education, and many other friends too numerous to mention.
A Memorial Service will be held at 9 a.m., Wednesday, Aug. 3, at St. Ann's Catholic Church. Interment will follow at Kingshill Cemetery.