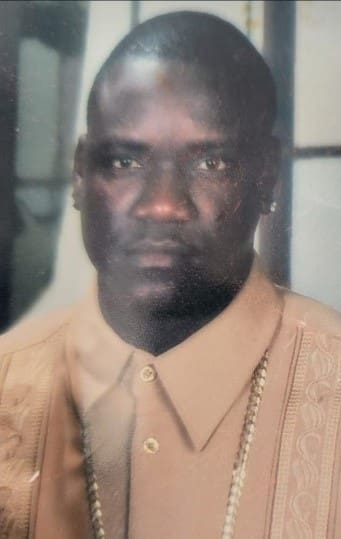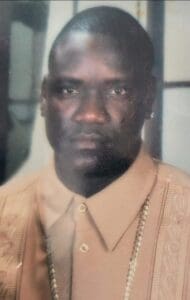 Jediah Lockhart of Estate Castle Burke died on Aug. 23.
He was preceded in death by his father, Donald Lockhart; grandmother, Lillian Revan; grandfather, John Revan; uncle, James Terry Revan; and son, Jediah Lockhart Jr.
He is survived by his companion, Briana Eugene; mother, Janita Revan-Bethel; stepfather, James Bethel; daughters: Shamyah Ponce, Ja'layah Lockhart, Jaelah Lockhart and Jerissa Lockhart; sons: Jahmir Lockhart, Jairus Barry and Jayden Lockhart; sisters: Judith Revan, Jenisa Sweeney-Laforce, Jillian Bethel, Jaime Bethel-John and Ukeya Lockhart; brother, Urijah Lockhart; nieces: Jahzara LaFond, Aalayah Davis, Jahzelle LaFond, Aubrie John, Ashyla Lockhart, Anysha Lockhart, Trinity Williams and Tanyeya Louis-Jean; nephews: Jaid Greene, Alaire Davis, Jahzaii LaFond, Abida Lockhart, Ahi'jah Lockhart, Aiden Lockhart and Taryn Louis-Jean; aunts: Marylee Revan-Durand, Leona Revan, Veronica Revan, Winona Revan-Nelson, Beverly Revan-Joseph, Janice Revan, Barbara Decima Lockhart and Flavia O. Lockhart; and uncles: Joseph Mac Arthur Brown, John Revan Jr., Antonio Revan and Avondale Lockhart; and brothers-in-law: Anthony Davis, Joseph Laforce and Kevin John.
He is also survived by cousins: Elvis Revan, Kevin Henry, Patrick Revan, Glenroy Daniel, Blondell Revan, Anita Revan, Earl Francis, Diana Francis, Mahalia Revan, Curtis Revan, Denise Revan, Kenyata Simmonds, Quansah Simmonds, Nyaka Simmonds, Jahroushe Revan, Hesketh Revan, Dion Joseph, Andrew Joseph Jr., Johnny Joseph, Joanna Joseph-St. Rose, Joyce Joseph, Kertis Nelson, Katrice Nelson, Sonia Lenhardt, Michael Revan, Malcolm Rawlins, Christina Rawlins, Ilajah Rawlins, Anthony Revan, Desiree Revan, Akiel Revan, Omar Revan, Chaundel Revan, Shaniqua Revan, Niketa Revan, Kimiko Taylor, Keyeara Revan, Kenny Smith, Sherise Allen-Waters, Grace Allen-Perkins, Aleakeem Petersen, Jennifer Pantlitz, Alex Albert, Khalid Daly, Omar Daly, Lateefah Lewis, Kamilah Ross, Akeem Francis, John Coleman, Michael Coleman, David Brewster, Geraldo Weekes, Glenroy Weekes, The Revan Family in New Jersey, The Hanley Family, The Weekes Family and The Caesar Family in Williams Delight.
Other survivors include special friends: Bob Kressley, Rosalie Revan, Joan Daniel, Akil Santiago, Domingo Erarte, Victor Jouval, Alex Reyes, Rascine Thomas, Marlon Henry, Melissa Wolfe, Clement Griffin, Samuel Humphrey, Shellay, Violet Chapman, Clint Estick, Kahlil Wilson, The Williams Delight Family, The Trailer Park Family, The Charles Family, The Noorhassan Family, The McNamara Family, The Nunez Family and The Bethel Family in Trinidad; as well as other friends and family too numerous to mention.
Special thanks to the staff of the Jackson Memorial Hospital in Miami, Fla.
The viewing will take place at 9 a.m. followed by a funeral service at 10 a.m., Thursday, Sept. 29, at Beeston Hill Wesleyan Church. Interment will be at Kingshill Cemetery.