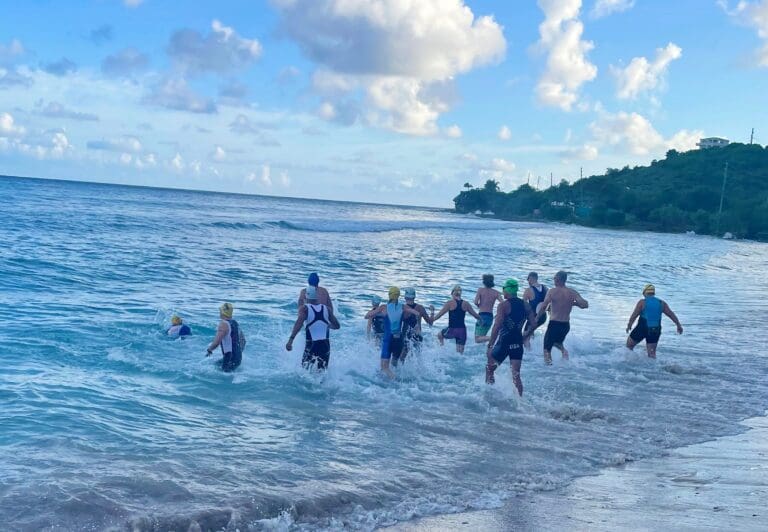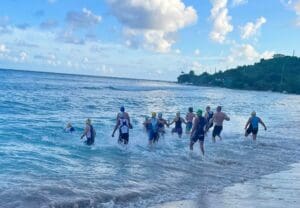 The Virgin Islands Triathlon Federation kicked off the competitive season on Sunday at Cane Bay with the 18th Annual Wall-2-Wall Sprint Triathlon and Try-a-Tri. The sea was a little daunting with high rollers as the 18 athletes began the 800-meter swim (400 meters for the Try-a-Tri). Relay swimmer Kaeden Gleason lead the group as they were quickly separated on the triangular course.  Gleason came out in 11:45; Bob Halk was out in second position in 14:15; Dolphin swimmer Nick Crikelair was third in 15:37; Bridget Klein was the first female out of the water; Kat Brownsdon and Esther Ellis were about 1.5 minutes behind.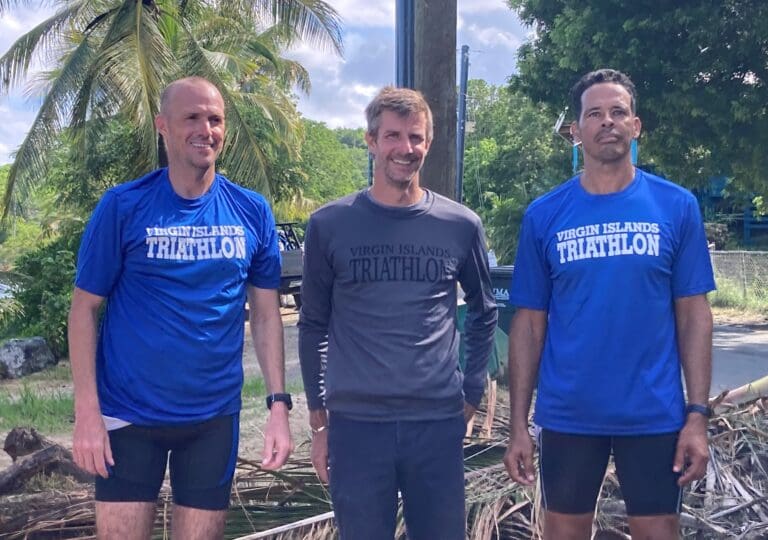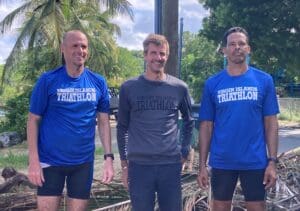 Stephen Swanton was the second individual participant in the swim, and he quickly jumped to the front on the 13-mile bike leg.  Alex Betancourt, one of VI's top cyclists, was trailing Swanton pretty closely on the bike.  Robin Seila posted the fastest female split on the bike and quickly recovered a few minutes lost at sea.
The 5K run took the athletes from Cane Bay to Rust Op Twist and back. Swanton made some time on Betancourt and finished nearly four minutes in an overall time of 1:16:24. Betancourt came in second in 1:20:19, while Billy Bohlke came in third in 1:27:43. Ellis hammered the bike and pulled away from Brownsdon after the swim, putting her in a good position for a solid win. Her finish time was 1:26:45. Coupled with Seila's great bike split, her run was fast enough to hold off Brownsdon for second place, with a time of 1:27:33. Brownsdon finished third in 1:28:15.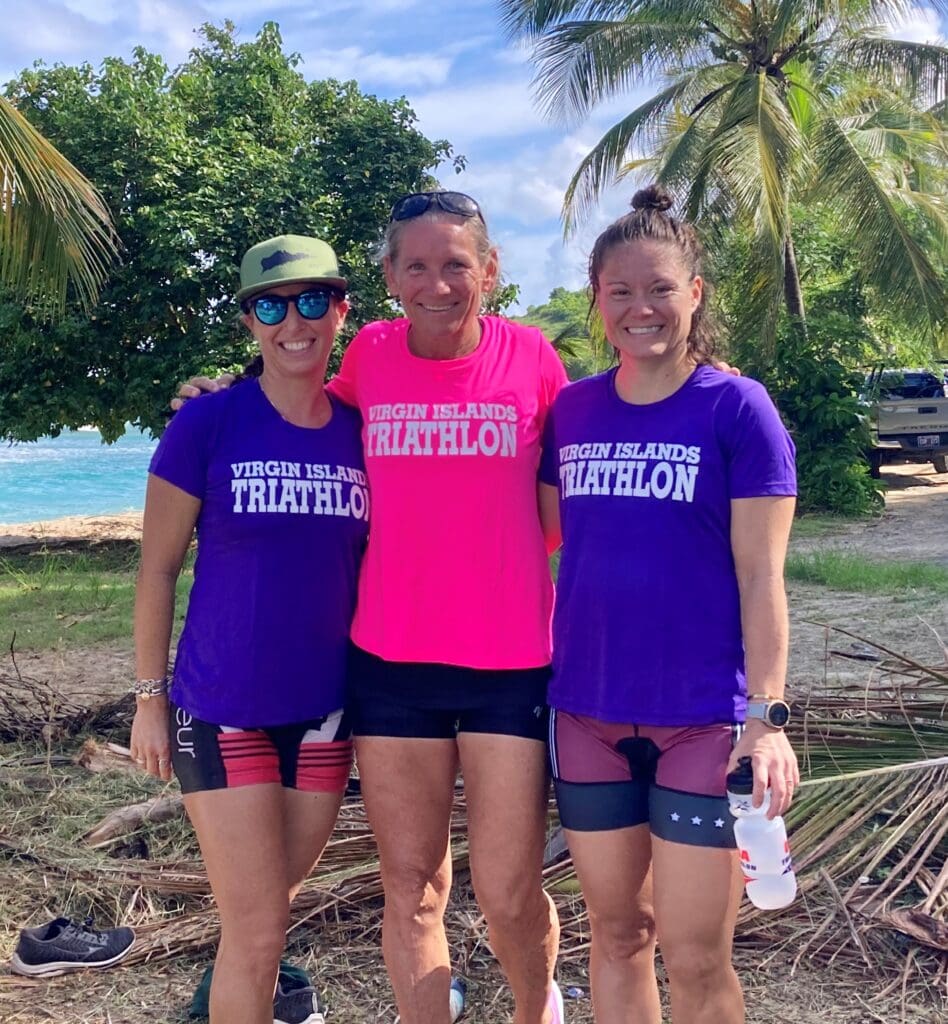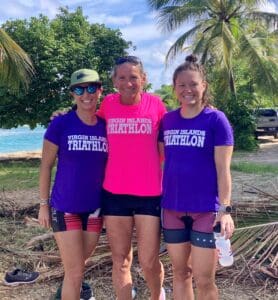 The two-person Sprint Relay team of Mason Lambert (swim/run) and Jerry Remie (bike) secured first place in 1:20:05, landing them as second overall to cross the finish line. The team of Nick Crikelair, Tom Guthrie and Nathan Langley was second in 1:24:24.  Third place was the marital duo of Dave and Julie Sommer in a time of 1:25:53.
Fred Flint and Kathy McNelly were the only participants in the Try-a-Tri, and they completed the entire race side-by-side, including crossing the finish line in 1:22:57.
The next race on the VITF schedule is the VI Duathlon on Oct. 23.
For more information, call 513-2707 or write to theresa@vitf.org