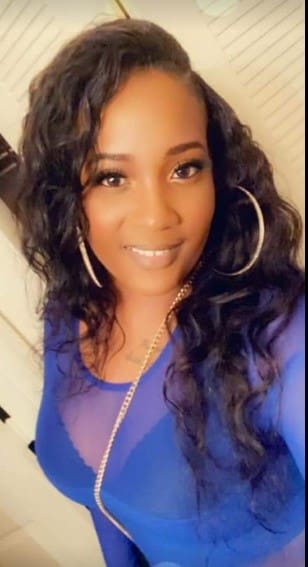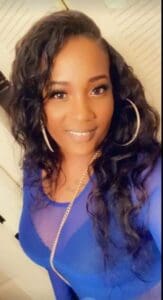 Jamila Alvina Joseph-Oquendo, 35, of Old Donoe passed away in Orlando, Fla., on Sept. 3, from her battle with cancer.
She was preceded in death by her son, Rome Oquendo; her grandmother, Gloria Lynette Georges Joseph; and her grandfather, Albert Edward Joseph.
Born on Nov. 10, 1986, at Bronx Lebanon Hospital in Bronx, N.Y., Jamila is survived by her estranged husband, Rascio Oquendo Jr.; children: Romelo and Royal Oquendo.
Parents: Laurel Joseph and Anthony Stridiron Sr.
Sisters: Nioka Blaize-Smith, Nichelle Buchanan, Ebony Forbes-Briley and Averricia Stridiron
Brothers: Joseph Austin Buchanan Jr., Jareem Richards and Anthony Stridiron Jr.
Aunts:  Cheryl Jackson, Nilda and Lisa Joseph, Detris Martin, Sharon Peterson, Jackie, Jasmine and Ollie Simeon, Sandra Daniel
Uncles: Rodney, Kenneth, Angel, Kevin, Adam and Cory Joseph, Michael Martin, Kayamba O'Neil
Great, Great Aunt: Sezilee Reovan, Riisa Rhymer
Great, Great Uncle: Gavin Todman
Great Aunts: Judith Mitchell, Marilyn Malone, Ivy Walwyn
Brother-in-law: Bryan Briley, Sammy Smith
Special Family: Donna Wesselhoft, Delrease Francis, Beverly Harris, Michelle Bowsky, Valerie Lawrence, Alvin "Bello" Richards, Cyra Foy, Detryll Martin, Dejah Joseph, Alya, Alika Alena and Aleta Brathwaite, Dekumar Francis, Symaria Elliot, Kyra Kean-Payne, Jakeema Richards
Father-in-law: Rascio Oquendo Sr.
Brothers-in-law: Raynaldo Oquendo, Cordavious Love Oquendo
Sister-in-law: Razzilee Oquendo
Special Aunt: Rachel Leonie
Special Uncle: James Riddle
Special Cousins: William Buggs and Summer Dru and the rest of the Oquendo family
Special Friends: Trisha Moore, Loshawn King, Tischelle Walters, Odessa Simon, Lateefah Lee, Keith Nicholson, Trescia Brown, Nadia Richardson-Cole, Gamira Sprauve, Lereeda Lake, Kisherna Charleswell, Renesha Stevens
Twenty-six Nieces and Nephews
And many other family and friends too numerous to mention
Relatives and friends are respectfully invited to attend the first viewing from 4 to 6 p.m. on Friday, Oct 14, at Blyden's Memorial Chapel, 173 Estate Altona Welgunst.
The second viewing will be at 10 a.m., Oct. 15, at The Lutheran Church of the Reformation, Estate Anna's Retreat followed by a service at 11 a.m.  Interment will be at Eastern Cemetery.
Arrangements were made by Turnbull Funeral Home and Crematory on St. Thomas, Virgin Islands.