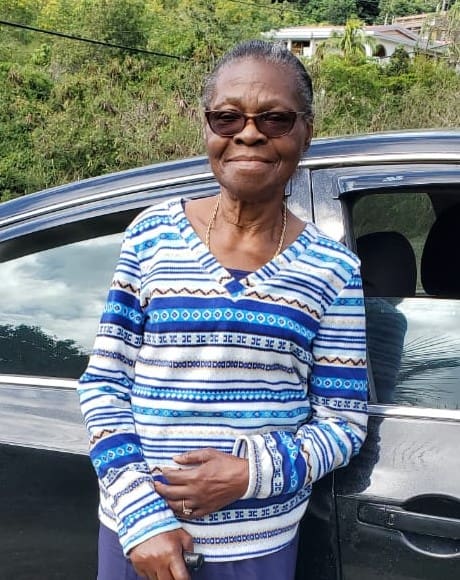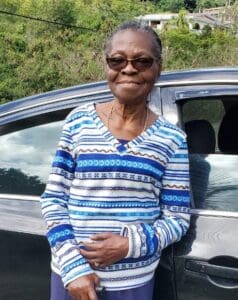 Beulah A. Hill died on Oct. 2 at her residence.
The first viewing will take place at 9 a.m. followed by a funeral service at 10 a.m., Tuesday, Oct. 18, at Blyden Memorial Church on St. Thomas.
The second viewing will be held at 8:30 a.m. followed by a funeral service at 9:30 a.m., Friday, Oct. 21, at Road Town Methodist Church, Tortola, BVI. Interment will be at Methodist Cemetery, Tortola, BVI.
She is survived by her sons: Ivan, Wade, Patrick and Aaron Hill; daughter, Ivena Hill; adopted daughter, Andrea Matthew; and grandchildren: Kishma Hill, Anthony Hill, Brandon Hill, Tammyca Hill, Wade Hill Jr., Jevon Hill, Shivan Hill, Ivan Hill Jr., Sherad Hill, Lisa Kim Williams, Divannia Hill, Tyrone Hill, Nicole Christopher, Kevin Amey, Monifa Evans Tashima Hill, Nashawn Christopher, Chevonne Hill, Patrick Hill Jr.
She is also survived by great-grandchildren: Se'Quoiya Hill, Shanae John, Ge'shae Hill, Isiah Hill, K'yan Brooks, M'khi Hill, Te'Nae Legair, M'leiah Hill, Denim Rose Hill, Hailey Jade Hill, K'ande Antoine, Tre'cion Afiemo Hill, Trecian Hill, Geovanni Thomas, Daysia Daniel, Braylon Evans and Kevin Amey Jr.; sisters: Earla Thomas, Marilyn Christopher, Erminie Brathwaite and Jewel Lynette Benjamin; and brothers: Ariel Brathwaite, Vernal Brathwaite and Dornal Brathwaite.
Other survivors include many nieces and nephews too numerous to mention; son-in-law, Sherwin Williams; daughter-in-law, Lorraine Thomas Hill; special cousin, Rebelto Harrigan; special grand: Kishma, Tammyca, Kim, Tyrone, Anthony and K'yan; special friends: Ceila Hill, Jackie Rogers, Mcken Richards, Bevin Braithwaite, Enid Green, Iona Thomas, Shirley Parson, Verna Watley, Lorrily Anthony, Clifton Lloyd, Egbert Richardson, Sarah Richardson, Viviane Morris and Ava Braithwaite.
Funeral arrangements are by Turnbull's Funeral Home.