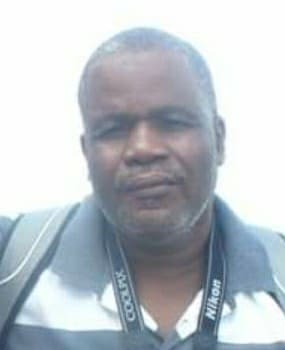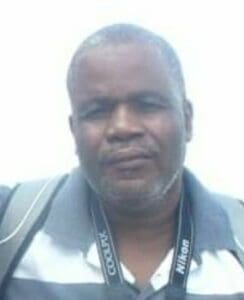 Laurence T. Joshua died on Sept. 16.
He was preceded in death by his parents: Arnold and Estella Joshua; father-in-law, Ricardo Williams; and brother-in-law, Ronald Williams.
He is survived by his loving wife, Lavonne Williams Joshua; daughters: Ayanna, Shenelle and Cierra Joshua; grandchildren: Alauna Petersen and Akim Harrigan; brothers: Winston, Dalma, Donald and Aaron Joshua; sisters: Molly Hopkins, Maudlyn Howard, and Nalda and Shirleen Joshua; mother-in-law, Berneza Williams; and brothers-in-law: Lesmore 'Dandy' Howard, and Recardo and Reuben Williams.
He is also survived by sisters-in-law: Golda Williams-Hendricks, Patricia and Nora Williams, Lynda Williams Harrigan, and Debra nd Carol Joshua; nephews: Aaron Jr., Imran, Akeem, Darnell and Dwane Joshua, Aubrey Gerard, Kareem Hendricks, and Omari, Jehrel, Iniko, Amal, Netsa, Nitsuh, Akin and Akello Williams; and nieces: Atty. Jacqueline, Natasha, Ariana and Khaliah Joshua, Sasha Howard-Foster, Peya Howard, Nneka Howard-Sibilly, Brittany Nicholls, Nyasha Hendricks, Anika and Kheema Willis, Ishanna, Nataki, Nabinghi, Desta, Keffitta, Niku, Iquik and Kayla Williams, and Brianna Quintyne;
Other survivors include cousins: Patricia and Julie George, Pamela, Franklin, Vera, Noreen, Catherine and Jenny Shaw, St. Claire, Austin, Clytie and Condacy Josiah, Whitfield, Junior and Glenroy Joshua, Pamela Graham and Consulela Lake.
The first viewing will be held from 4-6 p.m., Thursday, Oct. 13, at Turnbull's Funeral Home. The second viewing will be held at 9 a.m. followed by the funeral service at 10 a.m., Friday, Oct. 14, at St. Luke's Episcopal Church in Smith Bay.
Funeral arrangements are by Turnbull's Funeral Home and Crematory. www.turnbullsfuneralhomevi.com