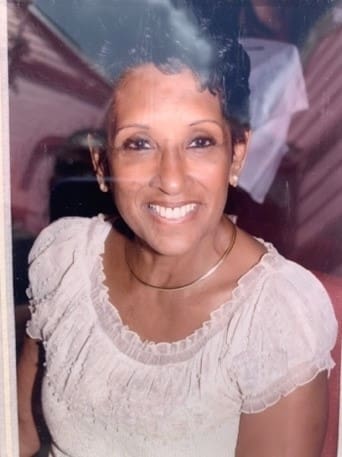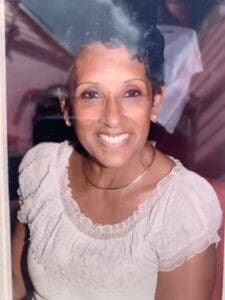 Maylene Pam Benjamin of Frederiksted, St. Croix, died on Saturday, Sept. 24.  She was 79 years old.
She is preceded in death by her mother, Enid S. Mitchell; father, William L. Mitchell; grandchild, Jared Haynesworth; brother-in-law, Stanley Benjamin; and brothers: Wilton Mitchell and Glenn Mitchell.
She is survived by her spouse, Roland L. Benjamin; daughters; Theresa "Terry" Haynesworth and Frances Benjamin; sons: Richard Estick, Stephen Benjamin and Jason Benjamin; and grandchildren: Austin Haynesworth, Cameron Haynesworth, Jason Benjamin Jr., Nicholas Benjamin, Sydney Cornwall, and Esteban Benjamin.
She is also survived by daughters-in-law: Sandra Benjamin and Regina Marotto-Benjamin; son-in-law, Stephen Haynesworth; sisters-in-law:  Joan Mitchell and Kim Mitchell; brothers-in-law: Larry Curtis and Cedric Benjamin; sister, Jacqueline Curtis; and brothers: Walton Aubrey Mitchell and Duane Mitchell.
Other survivors include special friends: Douglas and Roxanne Capdeville, Ernest and Natalie Walter, Chris and Ellie Finch, Diane Burns and Chris Williams, Barry and Francine Cruickshank, Mike and Junia Staker, Lenard and Wendy Lexier, Nathaniel and Joy McQuay, Arlene Abrahams, Ann Furman, Marcia Gillespie, Marthia Herelle, Carolyn Merritt, Harriett Michel, Beverly Smith and Dr. Olaf Hendricks; as well as a host of relatives and friends on St. Croix and abroad.
A memorial service will take place at 10 a.m. on Friday, Oct. 21, at St. Ann's Catholic Church, located in Barren Spot, Christiansted.  Tributes and eulogy will commence at 9:30 a.m.
In lieu of flowers, please make your donations to Lutheran Social Services in honor of Maylene Pam Benjamin.