The family of Jessie Biffle O'Mara regrets to announce her death on December 11, 2022, after a long struggle with dementia.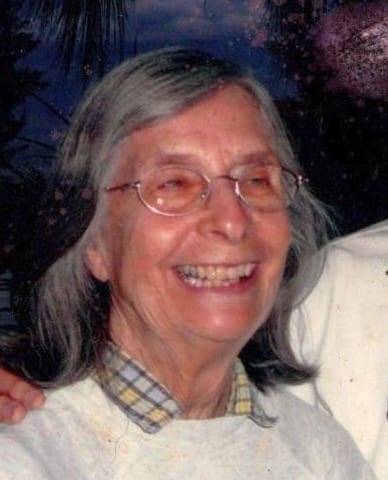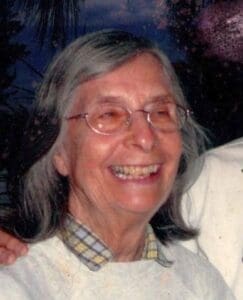 Jessie was born in Missouri on May 19, 1932 and lost her father at a young age. Her mother's adventurous spirit took the small family to the Jacksonville, Florida, area. 
Jessie returned to Missouri to attend Stephens College in Columbia. Jessie then transferred to University of Florida, where she met Walter I. Bostwick, an undergraduate with a dream of becoming an Air Force officer. Jessie married Walt and after the birth of their first child, Walter Jr., followed her mother's adventurous footsteps. The young couple spent much of the next four years exploring Europe from their assigned Air Force base in England.
They returned to Florida for the birth of their second son, David Morrison. Then the Air Force had them moving around the East Coast before going to France, then England in the second half of the 1960's. The stresses of Air Force life proved too much for Jessie's first marriage, and she returned to the University of Florida with her sons to complete her interrupted undergraduate studies.
Jessie graduated and joined fellow 30-something graduate architect Joe O'Mara in Puerto Rico where they were married in 1969. After the surge of design work needed for the pharmaceutical industry tapered off in the early 70s the family settled on St. Thomas, U.S. Virgin Islands, for the following 20 years. Jessie combined her education background and management skills to work her way to the position of Director of Admissions at the University of the Virgin Islands.
When her sons finished school, and Joe and Jessie's dream house was completed on St. Thomas, the couple returned to travelling. They saw the world from buses, cruise ships, river barges, walking tours, and the back of elephants. Always an art lover, Jessie got to see many of the works she spoke of in her "Introduction to World Art" class.
The news of Hurricane Hugo's damage to their St. Thomas home reached Jessie on her return from a trip to Paris. An experienced packer and traveler, she wrapped up the generator they bought on the way home in brown paper, and it flew to St. Thomas along with Jessie and Joe, while other boxes labeled "Generator" were yanked off the plane. After rebuilding, the O'Mara's decided to retire from island life, sold the house and moved to St. Petersburg, Florida.
Throughout her life, from running church bazaars in her 20s, to addressing envelopes for island charities in her 40s, Jessie was involved in her community. St. Petersburg was no different, as she volunteered to teach arts and crafts to elementary teachers. 
Jessie loved art and spread her enthusiasm to both her students and her family. Her work with ceramics was both detailed and inventive, with her delicately painted Nativity sets valued as family heirlooms. 
The family around Jessie knew her quick smile, traveling spirit, and steady love. This made her long mental decline especially painful to those closest to her and inspired her grandson to write a book about it in his teens. 
She is survived by her husband, Joe O'Mara, sons Walter I. Bostwick, daughter-in-law Shaun Pennington, and David M. Bostwick, daughter-in-law Cindy Howard Bostwick, grandson Joe Bostwick, nieces Maureen O'Mara Meltzer and Kathleen O'Mara-Adams, along with many members of the Biffle, Bostwick, and O'Mara extended families.
Please remember Jessie by taking a moment to see the beauty in the world around you.