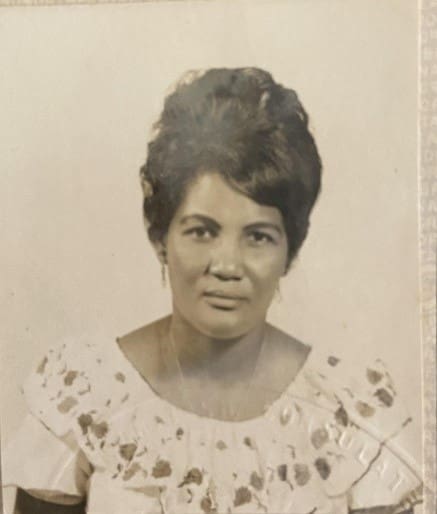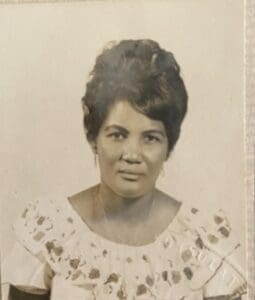 Hildred E. Pryce Otto died on Dec. 20 in Grayston N.Y.
She was preceded in death by her husband, George S. Otto; parents: Estella King Benjamin and Daniel Pryce Sr.; stepmother, Clothilda L. Pryce; sisters: Hildred (Casilda) Pryce and Adamae Simon John; brothers: Norris Pryce and Alvin Pryce; and nephew, Vaughn Benjamin.
She is survived by her children: Walcott Smith, Niecette Drakes, Cartwright Otto and George L. Otto; son-in-law, Arthur Drakes; daughter-in-law: Avis S. Otto, Marissa L. Otto and Mable Smith; grandchildren: Shaneka Otto, Nailah C. Otto, George-Gysai Otto, Alonah Otto, Dianna Otto, Horace Ruthledge Jr., Daijae James, Dorian James Jr., Renee and Troy Smith, Tameka and Keesha Gumbs and Elvin Drakes; great-grandchildren: Yanique and Yahsir McCloud, Kai'el and Braylon Smith, Dorian James III, Kemuel James and Ke'Mai Echevarria; sisters: Rosemarie Pryce-Washington, Frances Pryce-Ferdinand, Sanida, Cyd, Dorothy and Irma Pryce; and brothers: Rhoney Pryce, Ron Benjamin Sr., Winston Pryce, Malcolm Pryce, Gene Pryce, Daniel Pryce Jr., and Kenworth and Foster Pryce.
She is also survived by nieces and nephews: Jean-Maria Archer, Jasmine Hodge, Julia, Hodge, Colette Marsh, Kevern, Garicee, Trisha and Bianca Torres, Chevorn Phillip, Nefa Pryce, Dominique and Desiree Boyd, Tahirah Smith, Zyemah Major, A'Zarra, Pryce, Jahmikah Santana, Shenneth Canegata, Anthea Harris, Jahmillah Dullamsingh, Naqueeba Wynter, Jeanette, Gloria, Evani, Casey and Claudette Pryce, Ricky Caleab, Robert, Winston and Glenn Pryce, Collin Hodge, Kai Jackson, Correll Brunson, Talief Pryce, Edgardo Pryce, Devente Pryce, Ralph Pryce, Lloyd Ferdinand Jr., Zyemah Major, Jahreem, Jah-Reema and Jah-Novia Pryce, Ron Benjamin Jr., Talief Pryce, Rick and Joyett Pryce, Thravas and Shaena Pryce.
Other survivors include special friends and families: Allen Donawa, Mirium Smith, Connie Frances, Zandra Petersen and family, Monica Jacobs and family, Lorraine Trimm and family, Rose Williams and family, Janet Liburd and family, the St. Croix Episcopal Deanery and the Millennium Choirs, and the Virgin Islands National Guard; as well as great nieces, great nephews and other families too numerous to mention.
The viewing will be held at 9 a.m. followed by a funeral service at 10 a.m., Wednesday, Jan. 11, at St. John Anglican Church in Christiansted, St. Croix. Interment will be at Kingshill Cemetery.