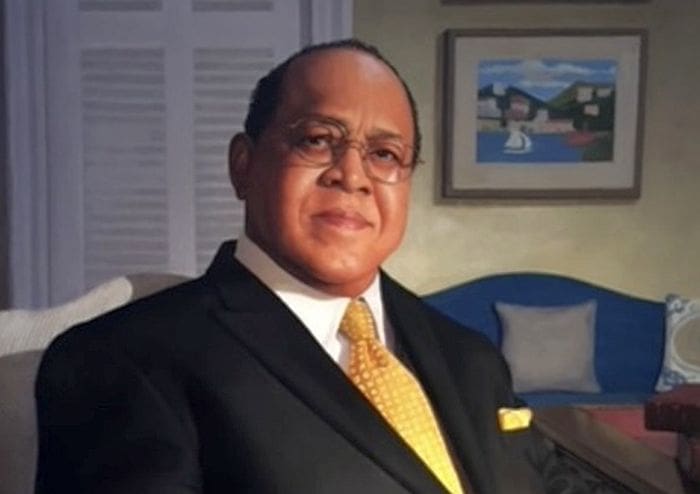 Family members have announced that a Mass of Christian burial will be held for former Gov. Roy L. Schneider on Thursday at 9:30 a.m. in the Sts. Peter and Paul Cathedral, followed by interment at the Smith Bay Eastern Cemetery on St. Thomas.
"It is with great sadness that we mourn the passing of former Governor Dr. Roy Lester Schneider. With accomplishments too numerous to mention, he was a brilliant physician, visionary statesman, and champion of the Virgin Islands with an unwavering devotion to the territory and its people. Beloved by many and an inspiration to all that knew him, he is survived by his wife of 28 years, Barbara Schneider," according to the family's obituary.
The former governor is also survived by sons Mark Schneider and Roy Schneider Jr.; daughter Suzanne Schneider; grandchildren Alex Schneider, Isabella Schneider, Nova Schneider, Ochen Im, and Mikko Im; sister Asta Gibbs; brother George "Bert" Schneider Sr.; aunt Lucille DeGraff; daughters-in-law Justina Schneider and Lillian Colson; son-in-law John Im; sisters-in law Lorraine Cranston, Esther Gallo, Thelma Watson, Judith Watson, Sandra Watson, and Olga Schneider, along with brothers-in-law Joseph Cranston Sr., Jose Gallo, Sidney Comissiong, Douglas Watson, Michael Watson Sr., and Franklin Jarvis. Survivors also include "adopted" daughter Christine Danet and many nephews, nieces,
Tributes can be sent to rsjanus@hotmail.com or submitted here.
Funeral arrangements are under the care of Dan Hurley Home for Funerals and Cremation Centers of St. Thomas, St. John, and St. Croix.
For online condolences or to share a special memory, please visit www.hurleydavisfuneralhome.com.