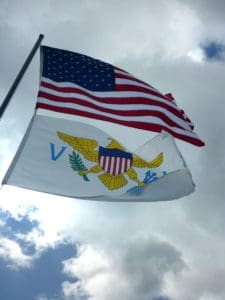 Representatives from the headquarters of the United States Department of Veterans Affairs, the Veterans Integrated Services Network (VISN8), the VA Caribbean Health Care System and the V.I. Office of Veterans Affairs are collaborating to hear the voices of the veterans within the USVI community. They will be hosting the first in-person Veterans Town Hall Meeting for the year 2023 in both districts.
This will be the perfect opportunity for veterans, to enlighten veterans' departments, agencies and organizations on what improvements they would like to see within the Virgin Islands as it relates to them.
Townhall meetings will be as follows:
St. Croix
Monday, Jan 30, from 6-8 p.m. at the American Legion Post No. 85, Christiansted
St. Thomas
Wednesday, Feb. 1 from 6-8 p.m. at Nisky Moravian Fellowship Hall
Light refreshments will be served at the town hall meetings.
In addition to the town hall meetings, the delegation will also take the opportunity to meet with local community leaders and community partners.
Veterans can get up-to-date information on the Office of Veterans Affairs website at www.veterans.vi.gov or the Office of Veteran Affairs-USVI Facebook page. They ca call the office at 774-8387 or 773-8387 or text the word VIVets (no spaces) to 888-652-8387.