St. Thomas musicians Cori Alexander and Kyle Francis will never forget the moment they won their first Grammys. But neither were at the 2023 Grammy Award Show. Nor were they at a watch party. In fact, they were so focused on work, creating music, and meeting deadlines they forgot that the Grammys were going on.
"To be honest, in the workspace that we work in, it's always on to the next thing. You don't really have time to think about the last accomplishment, the last recording. Even when the Grammys was happening, I forgot they were happening," said Cori Alexander.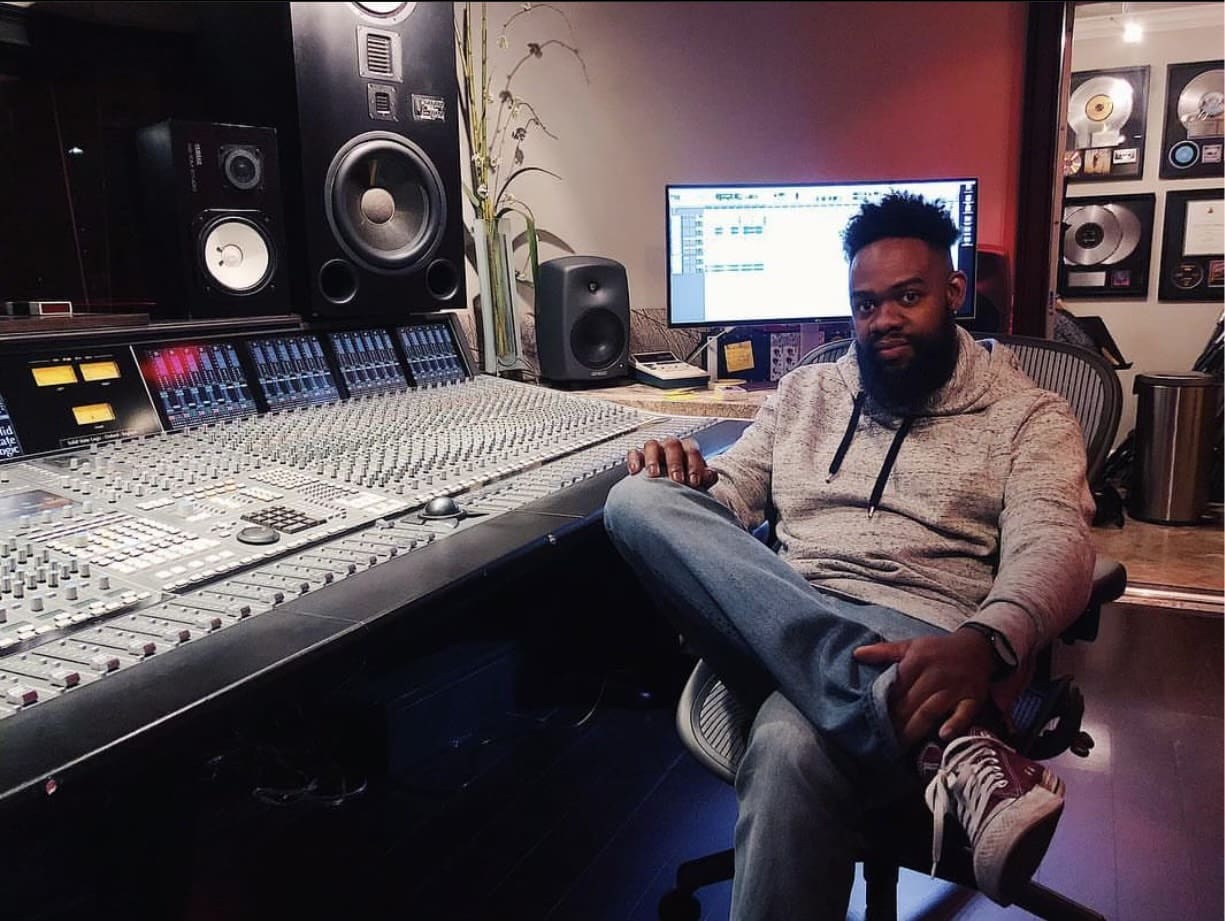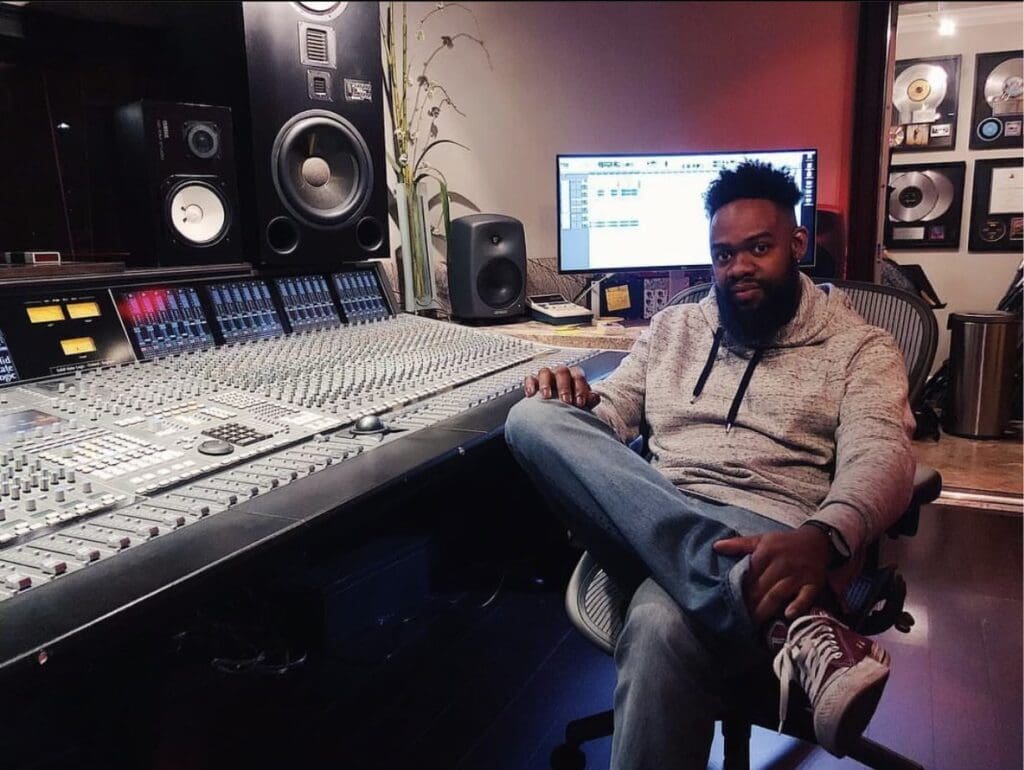 "Like I got a text message, 'Bro, you just won two Grammys.'" I was like 'What!' In that moment, I was doing another job. So I was like 'Wait, this is crazy,' said Alexander. He and his cousin Francis won for Best Contemporary Christian Music Performance/Song and Best Gospel Album.
"Same," said Kyle Francis, echoing his cousin Alexander on being shocked and surprised. He was also busy with work that night. But it wasn't music related.
"I do photography as well on the side. So I was actually taking pictures at a wedding when I got that text, too," said Francis.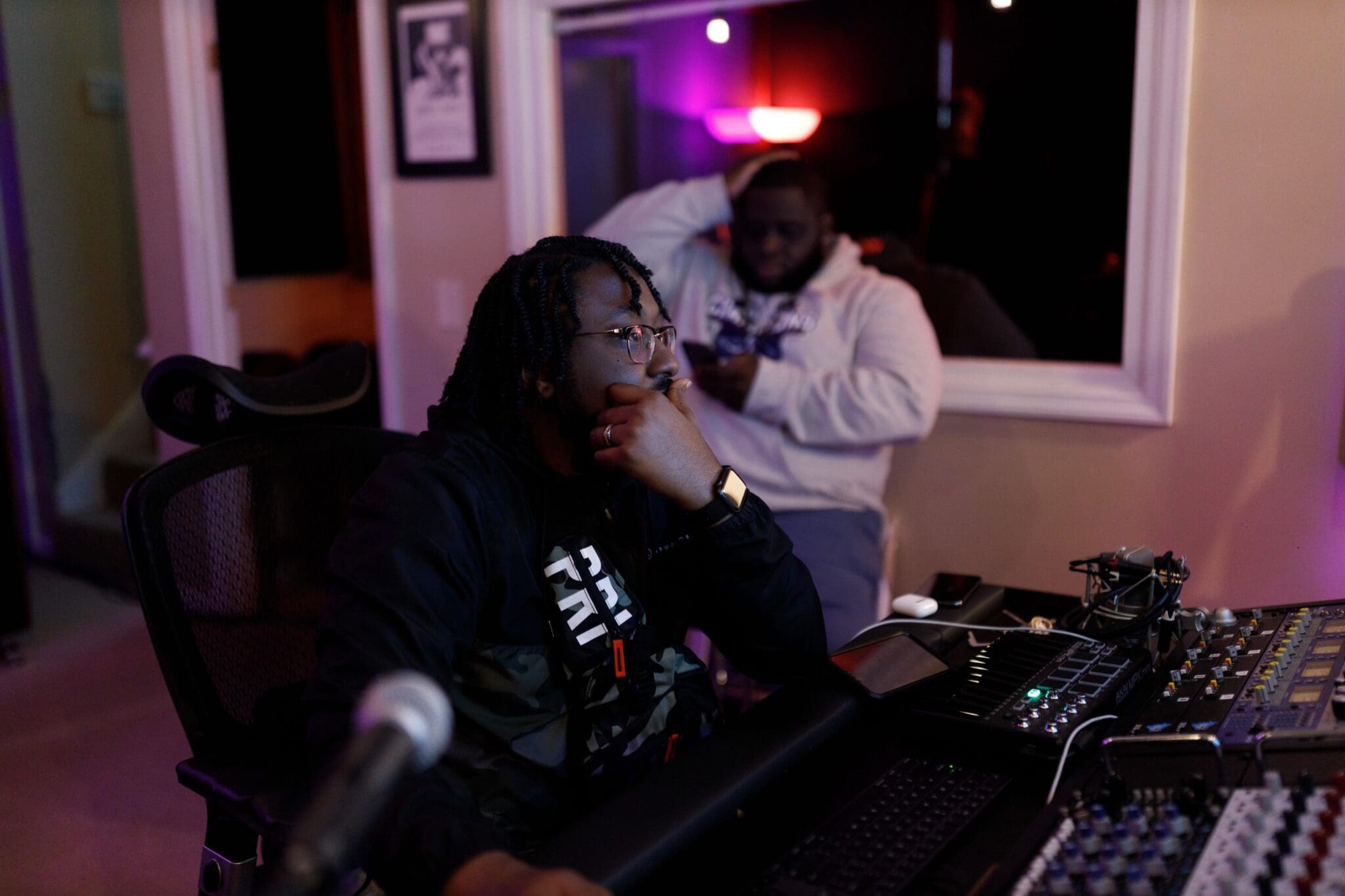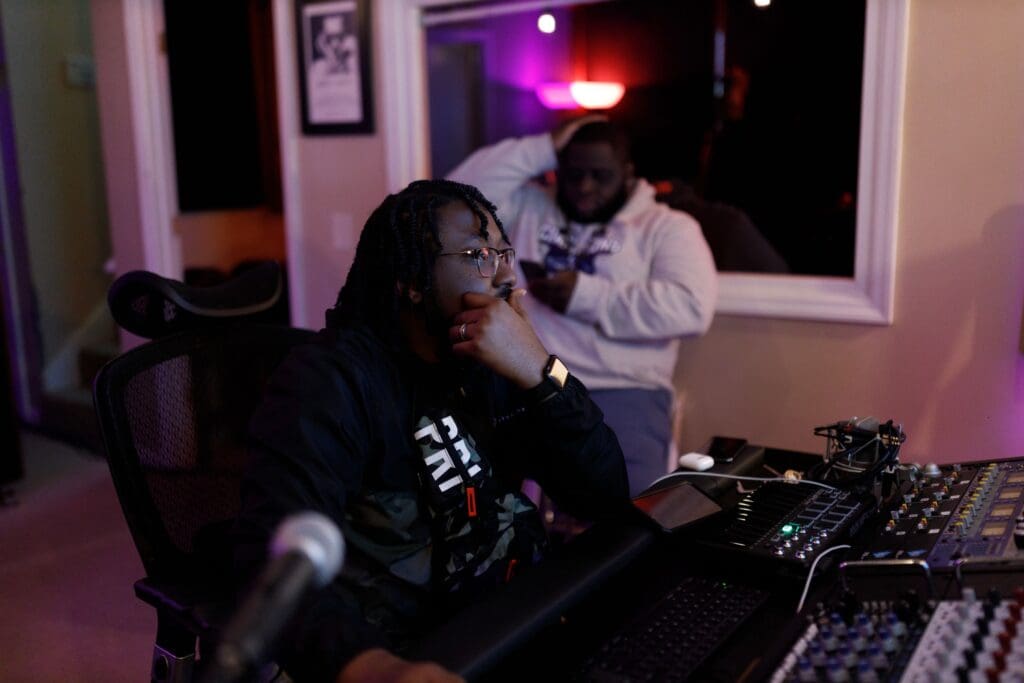 And just like that, after decades of hard work, Alexander and Francis joined the ranks of Grammy Award winners. In an industry that's fast-paced day to day, the moment was surreal.
"It's like a life-changing moment. It's like "Wow, I hadn't even processed that the Grammys was that night. I didn't process that we could potentially win two Grammys. So once I got the text my brain went into a hundred miles an hour," said Alexander.
Francis and Alexander's new Grammys are for work they did with Maverick City Music and Kirk Franklin on the album Kingdom Book One. The song "Fear is Not My Future" won a Grammy for Best Contemporary Christian Music Performance/Song. The album Kingdom Book One won Best Gospel Album.
"It's crazy how things work. We're definitely grateful to have the opportunity. Even just the journey to this moment, it definitely wasn't easy. I would say that doing that recording was one of the hardest recordings that we had done to date. Just because of the magnitude of the workload that came with it," said Alexander.
"It definitely stretched us out of our comfort zone because of what was required to do the actual job. I know people see the Grammy and all that stuff. But it's a lot of years of hard work and dedication, being uncomfortable, a lot of sacrifices go on behind the scenes," said Alexander.
Since childhood, music has been a constant for both Alexander and Francis. As they grew up, they immersed themselves in music programs and found inspiration from musicians around them. Learning music together, they didn't miss a beat.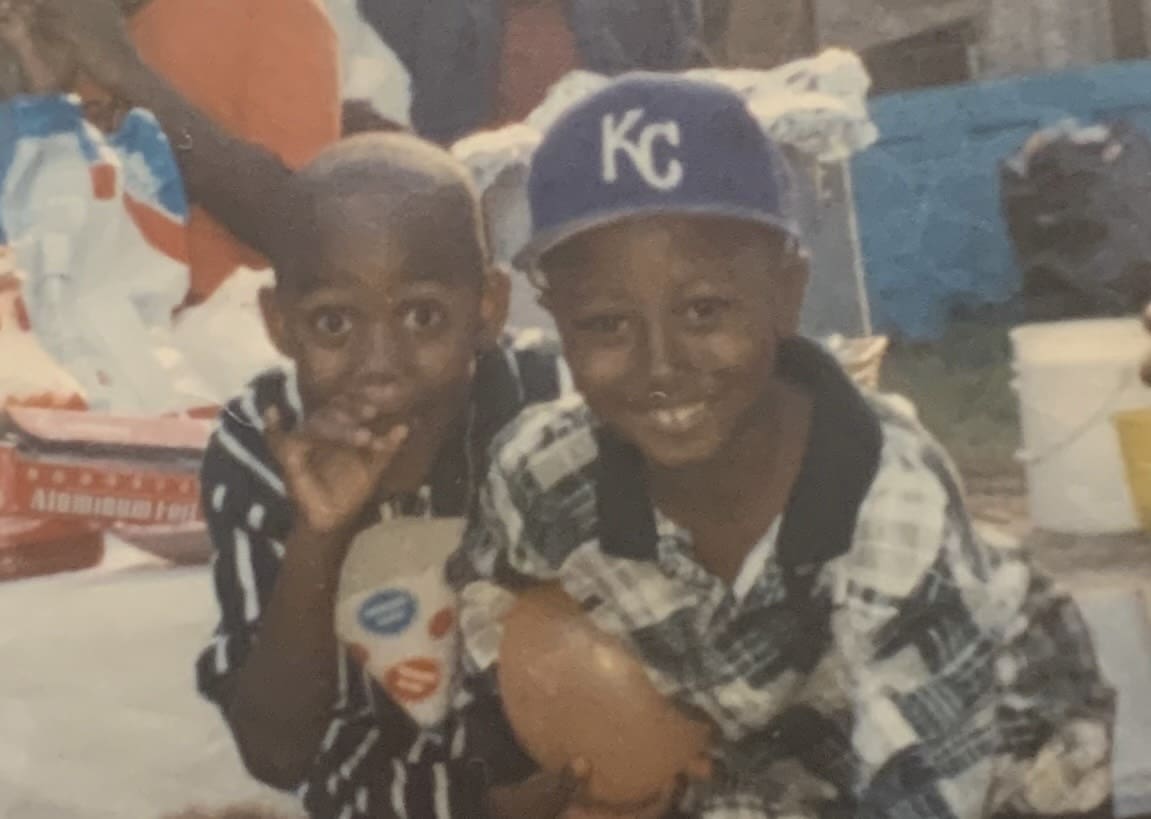 "Our stories kind of parallel in a lot of ways. So we were raised with honorable mention to Thadeus Monrose, Bernard Clovis, and a lot of people don't know Deli Banger the famous DJ. That's actually Cori's God-brother," said Francis, reminiscing on their early years in music.
"He is definitely one of the people that's very instrumental to the progression of both of our music careers to being a musician to being an engineer. It's a lot of names to mention," said Alexander. Francis enthusiastically agreed.
"There's a lot of names to mention. But fast forward during middle school and high school we joined a lot of the music programs. We both played steelpan in middle school. We both were a part of the concert band at Eudora Kean. So yeah we definitely participated. There was such an importance to having those outlets, to be able to learn and hone in on the skill that's needed in a creative space," said Francis.
It was these early years of music in St. Thomas that were pivotal, say Alexander and Francis. Each still plays instruments and Francis also sings. This has paved a path to becoming audio engineers and helps when working with some of the world's top musicians and artists.
"We just made a transition to audio engineering. But our foundation is definitely musicianship from an artistry standpoint," said Alexander, who went to Florida International University receiving a Bachelor's in jazz performance.
"In the sound check process sometimes I would get on the keys to make sure that the musicians' ears were good. And Kyle would go on the mic to sound check and most times it's like 'Wait wait!' Like, 'I didn't know you all played and sing!' So that's definitely a part of our success now. It emerged from being a singer, musician to engineer," said Alexander
Both Grammy Award winners are excited to keep moving ahead. While their schedules stay busy as audio engineers, they're hoping to also spend time working on their music. They're also going to finally celebrate their Grammys.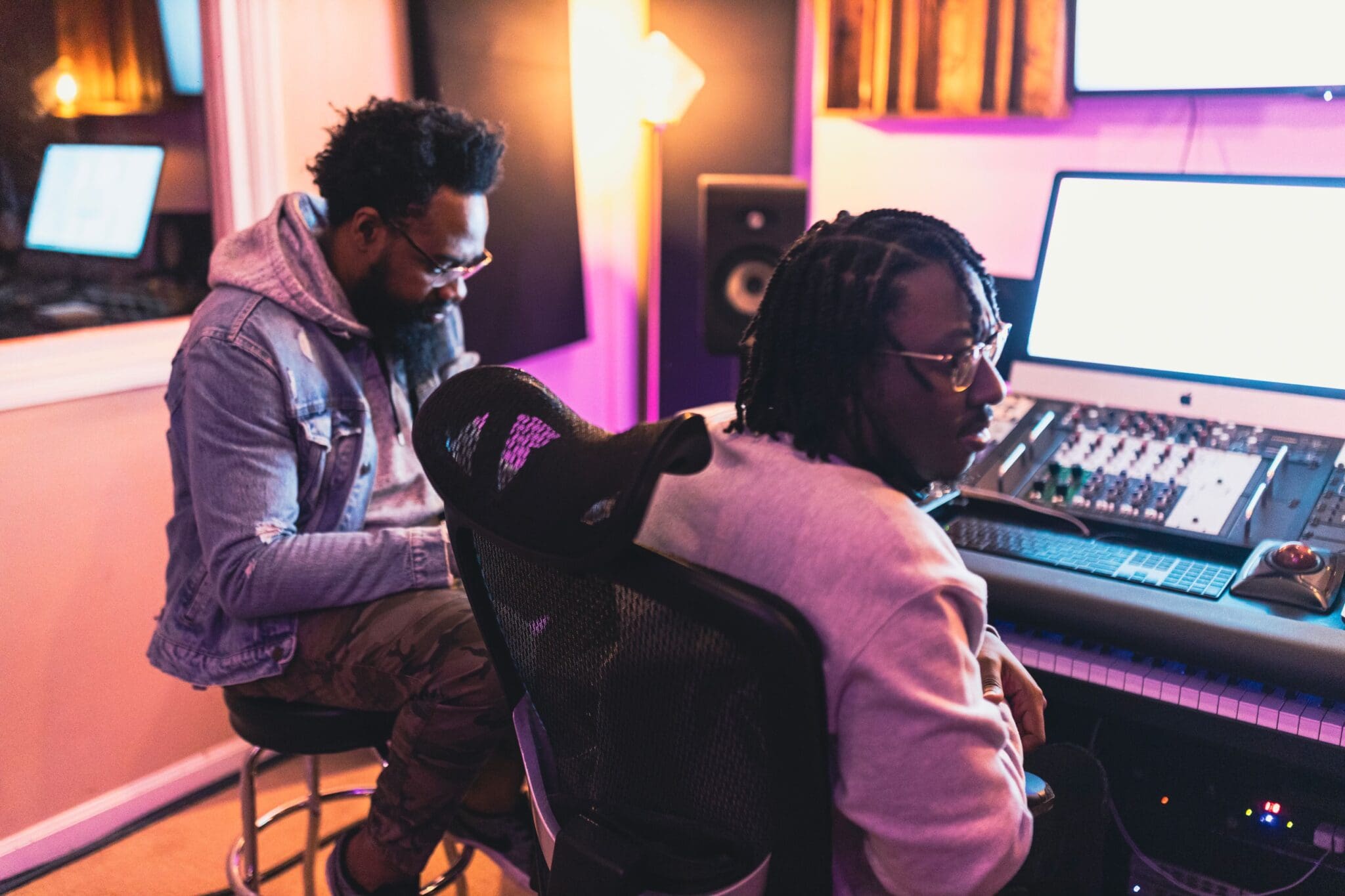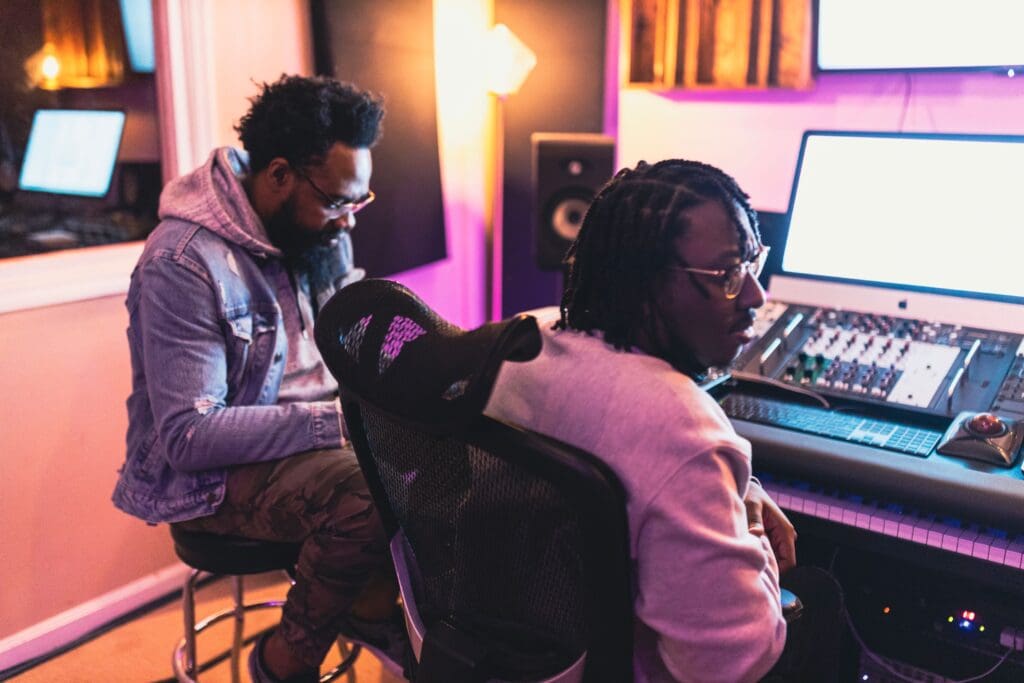 "We're gonna now intentionally celebrate. But that celebration is going to be short-lived a little bit because we have to continue. We're not doing it for the accolades because we kind of keep our heads down and we work. But it would be nice to achieve the same level of acknowledgment in all our gifts as we talk about being creatives in all these different spaces," said Francis.