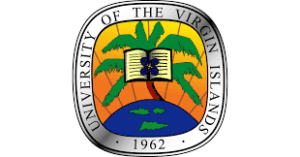 MA School Counseling Interest and Information Session to be Held via Zoom on March 27 Are you interested in facilitating school students' well-being and future success?
Do you wish to promote students' academic, career and social-emotional development? Do you seek to advocate and serve as a change agent for all school students? If so, then the Master of Arts in School Counseling (MASC) program within UVI's School of Education is for You!
Join the program faculty for an engaging MASC Interest and Information Session via Zoom at 3:30 p.m., Monday, March 27.  Attend to learn details about MASC admissions, enrollment and the school counseling profession.
Below are the Zoom login link and credentials.
Join Zoom Meeting
https://uvi-edu.zoom.us/j/91791001103?pwd=OG9vbXZUSE5FZzlEVXhETnpBazE0UT09
Meeting ID: 917 9100 1103
Passcode: 097091
For additional information, contact Xuri Maurice Allen, Ph.D., at 693-1324 or email xallen@uvi.edu.
UVI School of Agriculture Host Informational Session Via Zoom on March 22 The University of the Virgin Islands School of Agriculture is hosting another Information Zoom session from 6-7:15 p.m., Wednesday, March 22.
This session is open to members of the public who are interested in learning about UVI School of Agriculture's newest academic programs.
The zoom link information is:
Join Zoom Meeting
https://uvi-edu.zoom.us/j/95566484651
Meeting ID: 955 6648 4651
For more information, contact Denise Lake at 692-4059 or email dlake@uvi.edu.
TMCF Campus Takeover to Be Held on UVI Campuses March 21 and March 23, STT/STX Students are invited to meet with Thurgood Marshall College Fund (TMCF) representatives visiting the Orville E. Campus on St. Thomas on Tuesday, March 21, and the Albert A. Sheen Campus on St. Croix on Thursday, March 23, for a Thurgood Marshall College Fund Campus Takeover.
The Thurgood Marshall College Fund offers highly competitive programs that leverage the knowledge, experience and network of top employers from around the country as well as Thurgood Marshall College Fund staff to foster a collaborative learning community. Students develop key leadership skills, nurture their originality and receive hands-on experience that will prepare them to be career ready as they join the workforce.
With the support of the Thurgood Marshall College Fund partners, they can continue to build the pipeline of extraordinary future leaders in science, technology, business, education, health, law and other areas critical to building a competitive workforce in the 21st  century.
For additional information, contact UVI Thurgood Marshall College Fund Campus coordinators Mary Myers at 693-1088 or email mmyers@uvi.edu on the (St. Thomas Campus) or Anyha Lord at 692-4180 or email alord@uvi.edu  on the (St. Croix Campus) or Kaniel Richardson by email at kaniel.richardson@students.uvi.edu 
Save the Date – UVI to Celebrate its 59th Commencement Ceremonies on May 11 and 12 The University of the Virgin Islands will celebrate its 59th commencement ceremonies on Thursday, May 11, on the grounds of the Albert A. Sheen Campus on St. Croix and Friday, May 12, in the Elridge W. Blake Sports and Fitness Center on the Orville E. Kean Campus, St. Thomas. The ceremonies will be held at 1 p.m. on both dates.
Graduating seniors are reminded of the deadlines to apply for graduation and to contact the bookstores on both campuses for the measuring for their caps and gowns. Faculty members are reminded that they will need to be measured for their regalia through the bookstore.
remember, the earlier you submit your application and visit the bookstore, the more likely you will be prevented from paying late fees for the services afforded to seniors and faculty members.
For more information, contact your student representatives and the Office of the Registrar for up-to-date information.
Visit http://commencement.uvi.edu for more information.
Registration is now Open for Ocean Explorers Summer Programs Registration for the Ocean Explorers Summer Programs is now open until May 1. Students interested in learning about marine science and STEM are encouraged to apply.
Applicants in grades 3-6 would be eligible for the Junior Ocean Explorers Summer Program which operates presently, only in St. Thomas. In this program, applicants will learn the basics of swimming, snorkeling, water safety, and marine animal identification.
Applicants in grades 7-12 would be eligible for the Youth Ocean Explorers Summer Program which operates on both St. Thomas and St. Croix. In this program, applicants will learn snorkeling, scuba diving, marine plant and animal identification, career development, and ecology/oceanography.
Visit https://www.uvi.edu/community/virgin-islands-marine-advisory-service/index.html
For more information about each respective program, contact Howard Forbes Jr. at 693-1672 or email howard.forbes@uvi.edu at the Center for Marine and Environmental Studies.