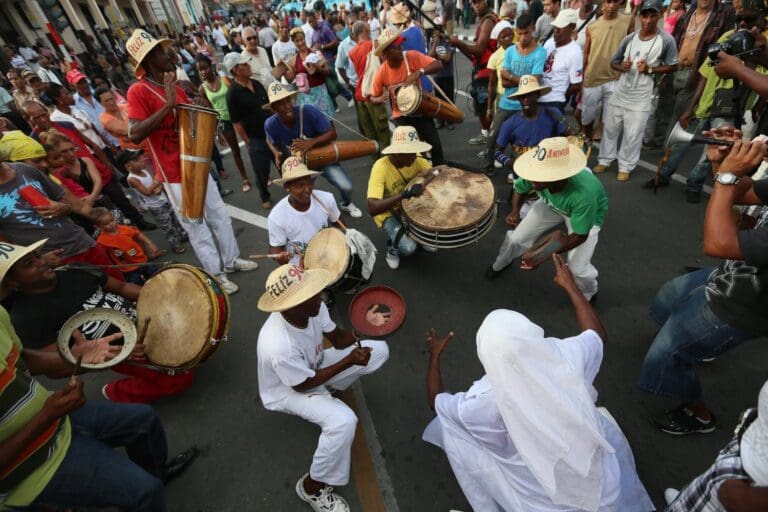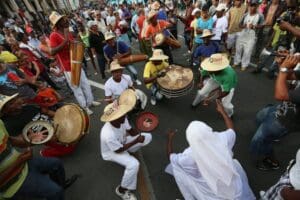 The Gri Gri Project at Bajo El Sol Gallery and the St. John Film Society will host a screening of the film "Lazaro and the Shark." Starting at 7 p.m., Saturday, April 1, guests will have an opportunity to view the Cuban film and engage with the filmmaker William Sabourin O'Reilly in a Q&A afterward.
Part of the mission of the St. John Film Society is to present independent films that celebrate the human spirit, with a focus on the Caribbean. "Lazaro and the Shark" is a documentary focusing on the world of Conga Competitions in the Carnival of Santiago de Cuba – one of the poorest Carnival celebrations in the world.
The film follows a Cuban man named Lázaro, the leader of the Conga de Los Hoyos, and his determination to acquire the best materials, present the most spectacular Conga and to bring glory back to his neighborhood.
Director William Sabourin O'Reilly, an Afrocuban native of Havana, offers a contemporary view into life in Cuba that is not often seen. He seamlessly weaves wrenching moments of senseless police violence with intimate scenes of distant lovers aching to reunite.
As the competition approaches, we see much more than Lazaro's desire to win a local honor. We are immersed in the essential fight of the Cuban nation: to continue to live in the legacy of a revolution that has left its people in a constant struggle of poverty, or embrace a vision of freedom.
"It is my hope to challenge the audience with a question that lies in the center of the fight for Cuba's future. Will the nation continue to live in the legacy of a revolution that has abandoned its people within the plight of constant poverty, or will Cuba embrace a more dangerous and vital vision of living in freedom?" said O'Reilly.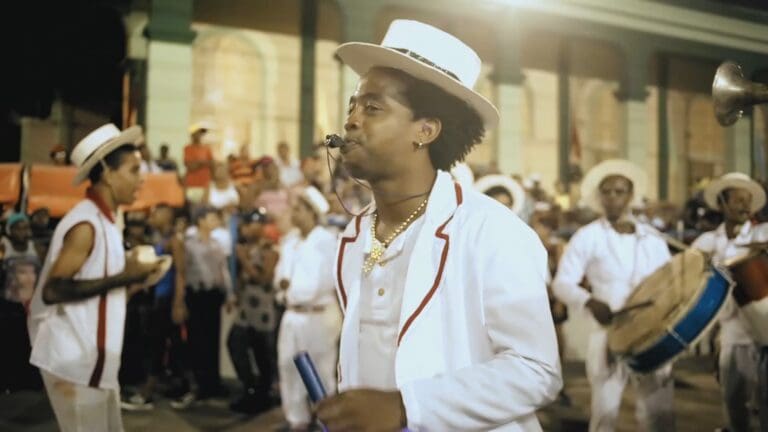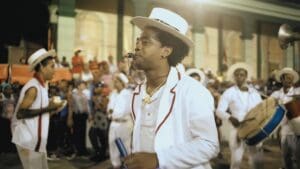 This project is funded in part by Virgin Islands Council on the Arts, National Endowment for the Arts.  Community Foundation of the Virgin Islands and the Gri Gri Project.
Bajo El Sol Gallery is home of the Gri Gri Project located at Mongoose Junction in Cruz Bay, St. John.  The Gri Gri Project's mission is the creation of interpretive exhibitions, critical writing, events and archives related to the cultural patrimony of the U.S. Virgin Islands and the broader Caribbean region.
For more information about the St. John Film Society, email: stjviff@gmail.com or visit https://stjohnfilm.com