A candlelight ceremony was held at Eulalie Rivera K-8 School on Wednesday on St. Croix, where its chapter of the National Junior Honor Society was named in honor of a former educator and students were inducted.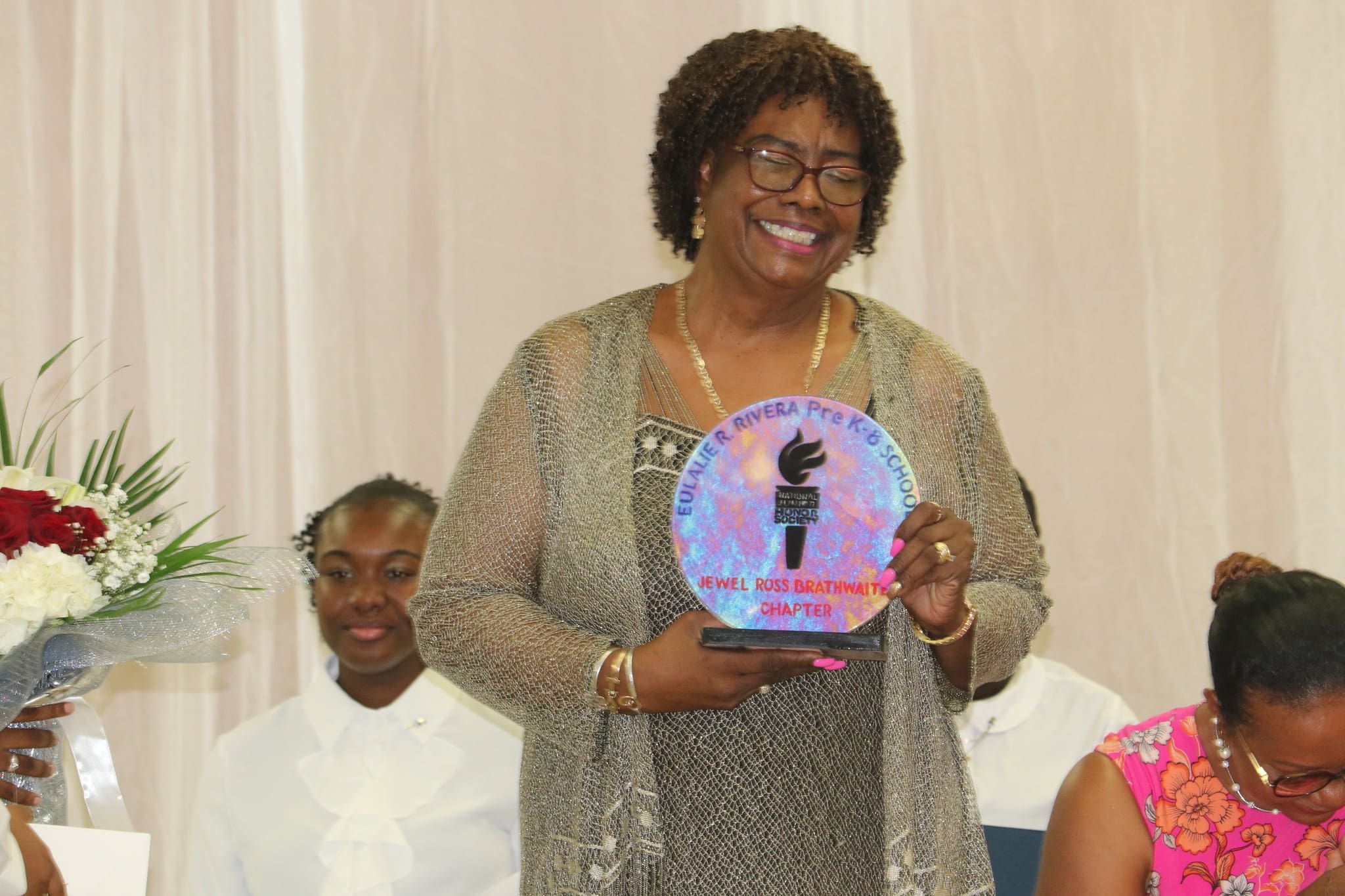 The society is named in honor of the distinguished educator and longtime former Eulalie Rivera Principal Jewel Ross Brathwaite, who offered words of encouragement and inspiration to students.
Fifteen smiling sixth through eighth-grade students at the school were inducted into the distinguished national organization.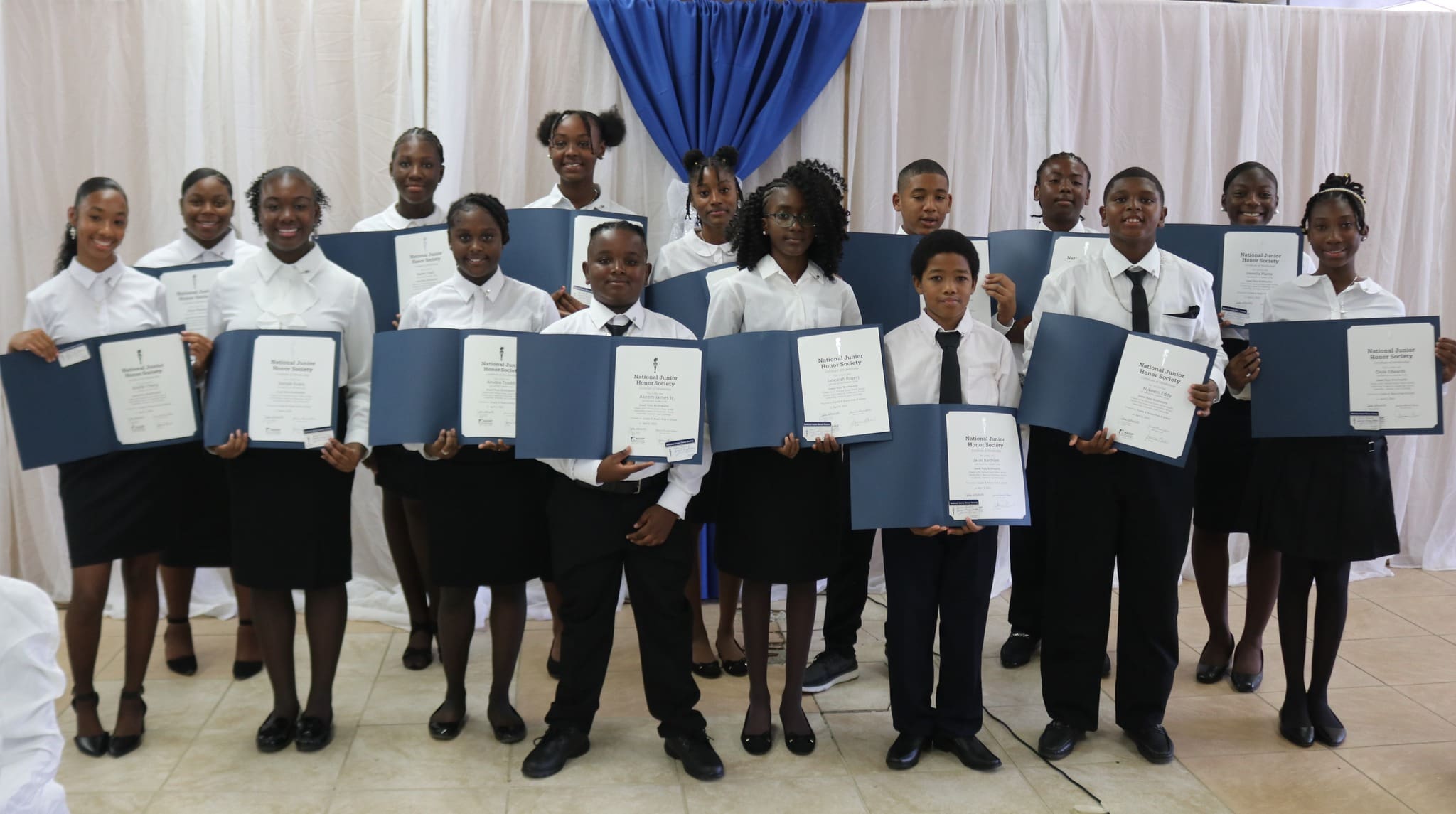 Leadership, service, character, scholarship, and citizenship were the five principles used to select students to join the new Jewel Ross Brathwaite Chapter of the National Junior Honor Society.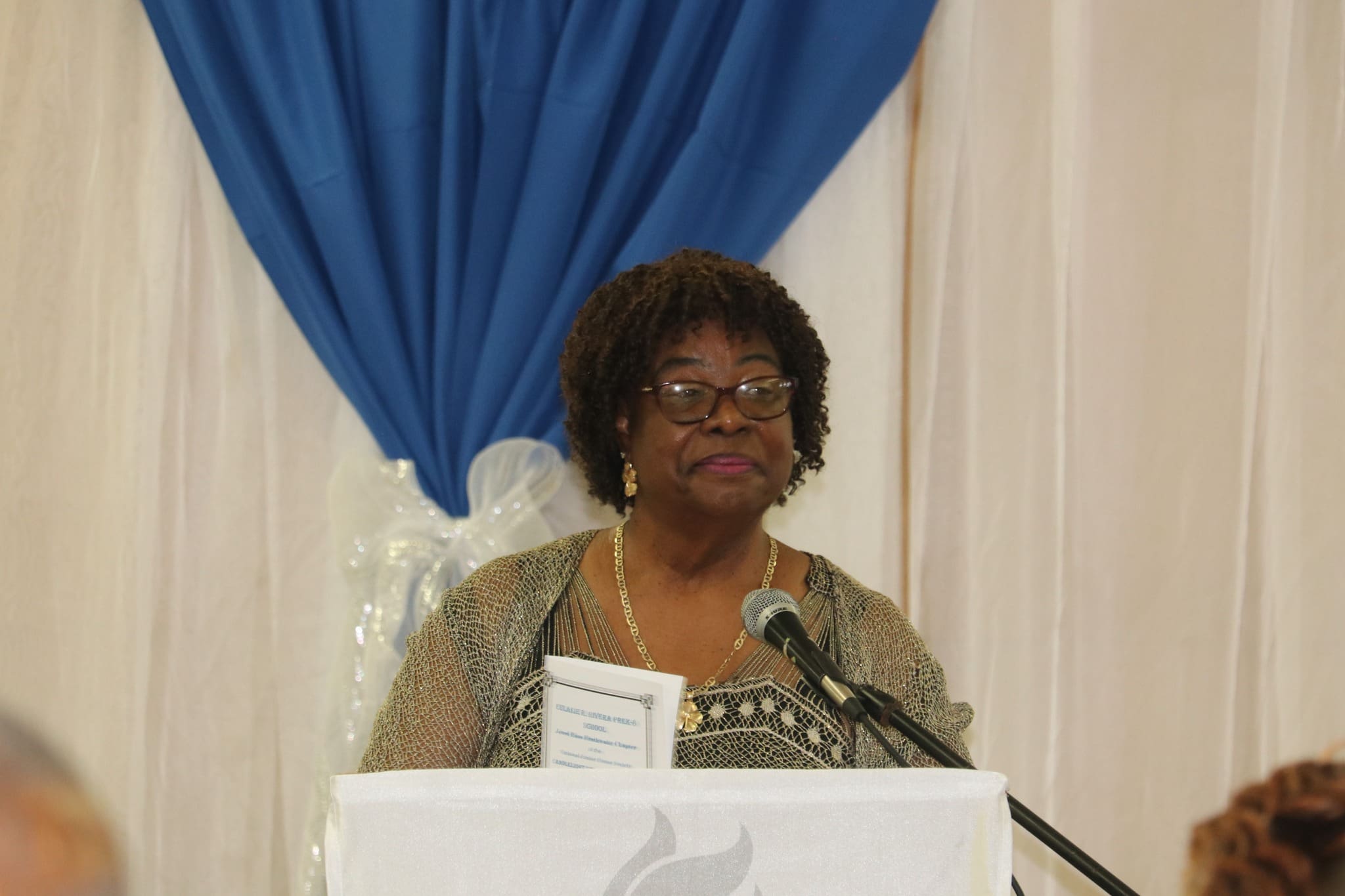 In recognition of the proud occasion, Principal Joanna Brow and Assistant Principal Debbie Colbourne-Thomas declared that "good things are happening at Eulalie Rivera School!"