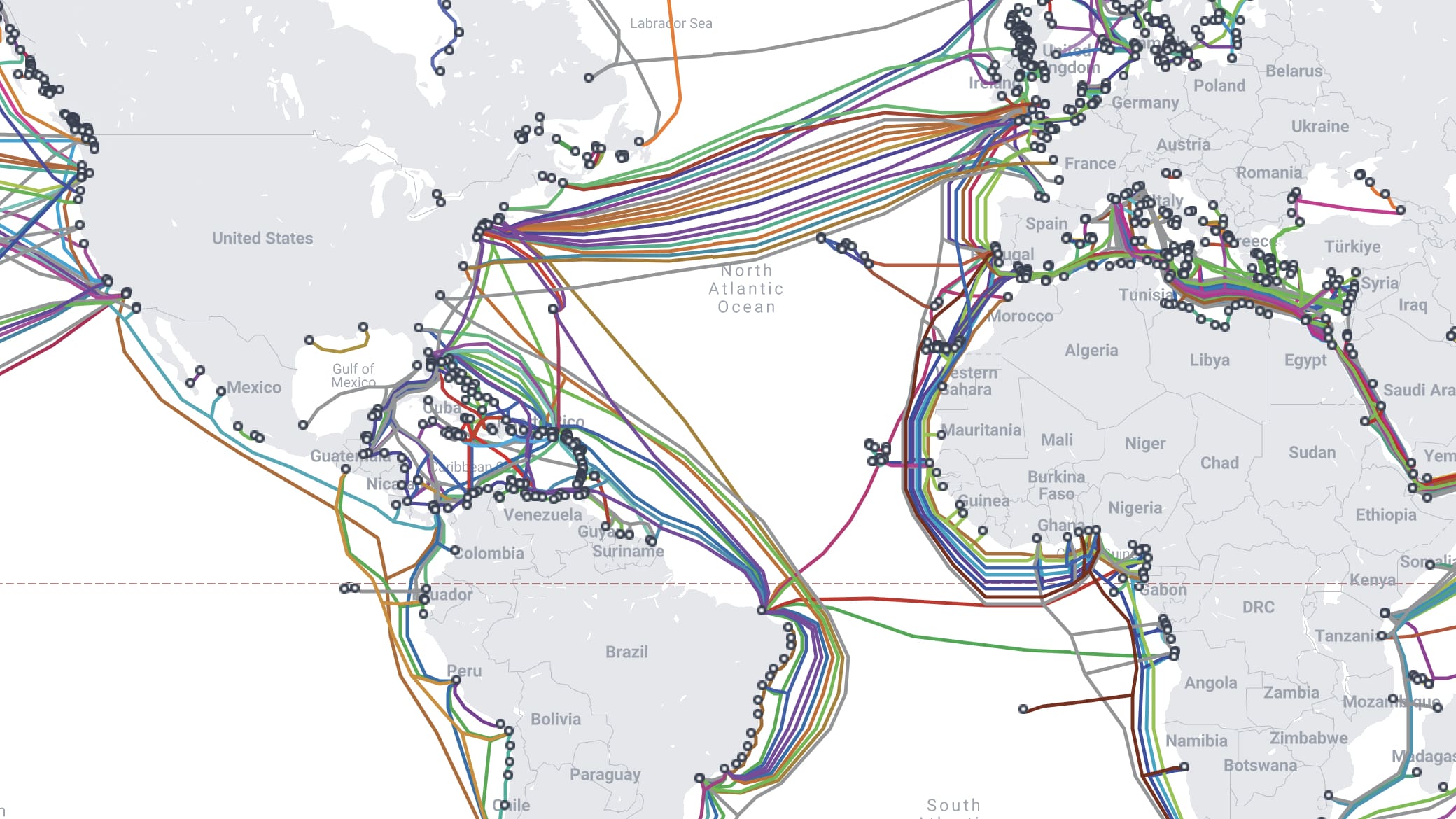 A fiber-optic cable linking the U.S. mainland and the continent of Africa would be an economic boon and help fight trans-Atlantic crime, said Stacey Plaskett, the U.S. Virgin Islands delegate to Congress.
Plaskett introduced legislation Monday that, if enacted into law, would authorize an undersea fiber-optic cable connecting New York, Virginia, and St. Croix with Lagos, Nigeria, and Ghana. The DiasporaLink Act, she said, would establish high-speed internet connection to Africa and throughout the Caribbean from the U.S. mainland.
No such direct link currently exists, with most cables running from New York to Europe before routing to Africa. The closest direct link is with Brazil.
"Africa is increasingly an area that presents dynamic economic opportunity for our country as well as national security challenges that must be addressed. The Virgin Islands is strategically positioned in the transit zones to fight transnational crime and protect U.S. national and regional security in the Caribbean as well as be a safe hub for optic between the two continents," Plaskett said in a written release.
Roughly 400 undersea cables carry 98 percent of the world's internet data and an increasing share of telephone communications, Plaskett said.
"Many are owned and operated by U.S. companies — helping reinforce U.S. dominance over the internet while giving a sense of security to the U.S. and its allies that may be concerned about sabotage or surveillance. Having the hub in the U.S. Virgin Islands is a significant 21st Century paradigm shift," she said.
Christiansted is already a major through-point for internet traffic. Five undersea cables directly connect St. Croix with New York, much of the eastern Caribbean, and both the Atlantic and Pacific coasts of South America, according to TeleGeography's Submarine Cable Map.
A cable linking St. Thomas and St. Croix was established in 1997.