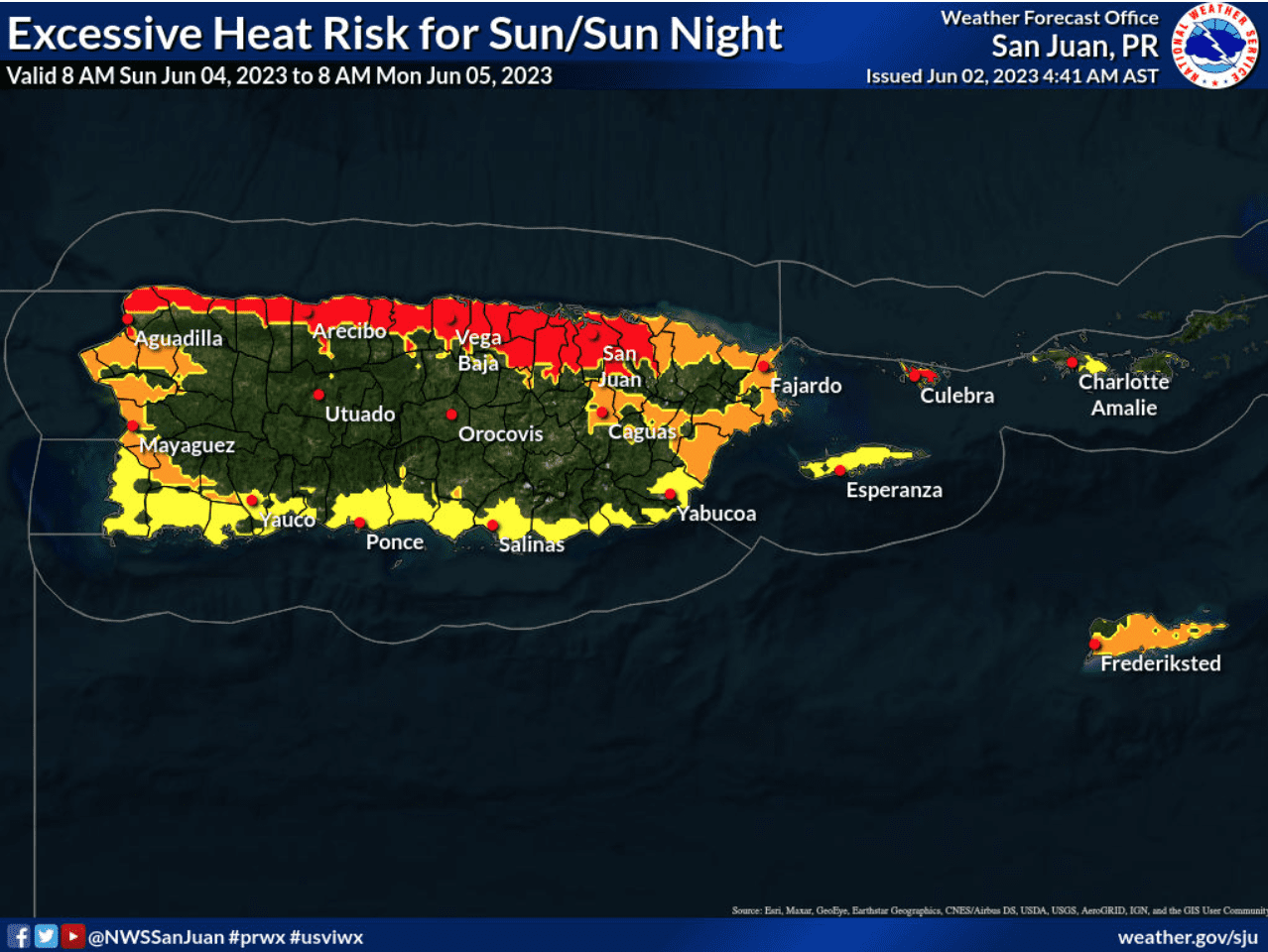 The National Weather Service in San Juan, Puerto Rico, has issued an "Excessive Heat Watch" for portions of Puerto Rico and the U.S. Virgin Islands this weekend. While the high temperatures for this week are forecast to remain in the upper 80s Fahrenheit, the heat index is expected to be higher.
"Prolonged periods of dangerously hot temperatures and high humidity possible with heat indices ranging from 102 to 115 degrees Fahrenheit," are possible, according to the update from the NWS.
"The heat index, also known as the apparent temperature, is what the temperature feels like to the human body when relative humidity is combined with the air temperature," according to a definition from the National Weather Service. "This has important considerations for the human body's comfort. When the body gets too hot, it begins to perspire or sweat to cool itself off. If the perspiration is not able to evaporate, the body cannot regulate its temperature," the NWS continues.
The Excessive Heat Watch went into effect at 5 p.m. AST on Friday and will last until at least 5 p.m. on Sunday.
The NWS explains that the high temperatures across the region, accompanied by high humidity, may "create dangerous situations in which heat-related illnesses are possible." It's essential to stay hydrated and remain as cool as possible.
In addition to drinking plenty of fluids, the update from the NWS offers additional tips to stay safe.
"Drink plenty of fluids, stay in an air-conditioned room, stay out of the sun, and check up on relatives and neighbors. Young children and pets should never be left unattended in vehicles under any circumstances. This is especially during warm or hot weather when car interiors can reach lethal temperatures in a matter of minutes," the NWS describes.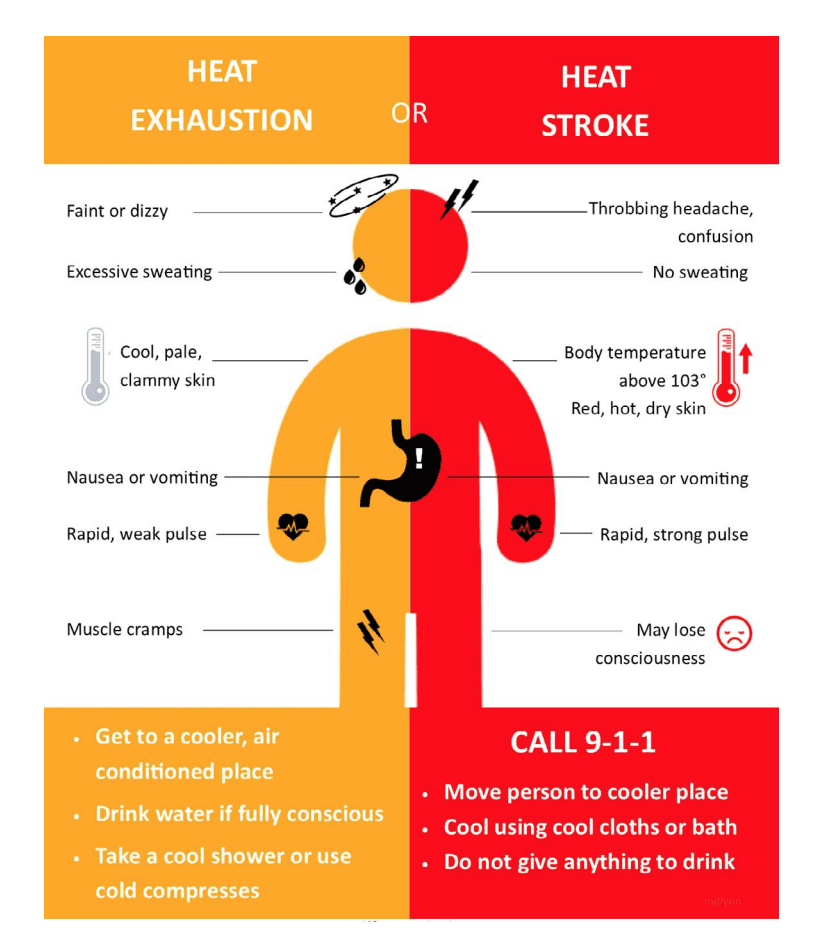 USVI residents and visitors in the territory can find information about emergency shelters and alerts from the Virgin Islands Territorial Emergency Management Agency. Additionally, weather alerts from the National Hurricane Center will constantly be updated on the Source Weather Page.