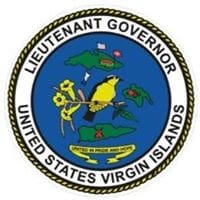 Lt. Gov. Tregenza A. Roach Esq. reminds all registered profit and non-profit corporations, partnerships and limited liability companies of the upcoming June 30th deadline to comply with the annual filing requirement. Franchise taxes and filing fees with the corresponding reports are due to the Division of Corporations and Trademarks as a statutory requirement for entities to remain in "Good Standing" to conduct business in the territory.
Entities not in compliance with this requirement will be assessed penalties and interest on July 1 for late filing. Additionally, the entity's status will be updated to "Registered" which results in the inability to obtain a certificate of good standing to conduct business, submit amendments and voluntary dissolutions. If the entity's annual filing and taxes remain outstanding, the entity will be subject to the administrative dissolution process and the inability to use its business name.
Payments and filings can be made via the Division's online Catalyst system at www.corporationsandtrademarks.vi.gov.  The Catalyst system is available 24 hours a day, seven days a week. Filers must have a user account in the system, authorization over the registered business, and have completed the Update Profile Service to submit filings. Instructions are available at https://ltg.gov.vi/departments/corporations-trademarks/.
For additional information regarding annual filing requirements and gaining access to the Catalyst system to file reports, contact the Division of Corporations and Trademarks at 774-2991 on St. Thomas/St. John and 773-6449 on St. Croix or visit the Office of the Lieutenant Governor's website at: https://ltg.gov.vi.