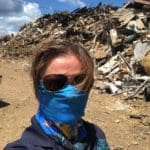 Kitty Edwards, educational outreach coordinator for the Department of Planning and Natural Resources' Coastal Zone Management Division and a founding member of the Marine Rebuild Fund, loves the Virgin Islands and wants to ensure it maintains its beauty future generations.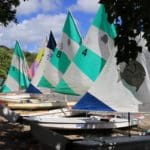 The Coral Bay Yacht Club's annual fundraising flotilla will be held at Johnson's Bay on Saturday from 12 to 4 p.m.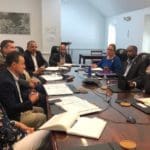 EPA Administrator Lopez met with V.I. Department of Planning and Natural Resources Commissioner JP Oriol and representatives from the V.I. Department of Health, the V.I. Waste Management Authority as well as the Federal Emergency Management Agency and the U.S. Department of Housing and Urban Development.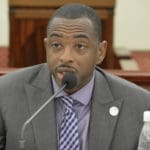 Calvert White, commissioner nominee to the Department of Sports, Parks and Recreation, told lawmakers Tuesday that problems such as closed restrooms and beach upkeep are the result of staffing challenges and security concerns.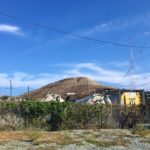 The EPA is considering a request by the V.I. government to approve a permanent set of rules used to manage the territory's landfills. As part of the process, federal authorities are inviting the public to attend one of three public hearings.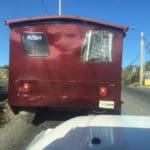 A Senate panel voted Wednesday to move forward a bill requiring passengers in the rear seats of vehicles to wear safety belts, but while officials agreed those ubiquitous tourist vehicles, safaris, should be included, it wasn't clear if the act could apply to them.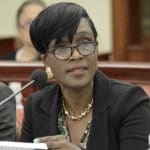 A proposed increase in fines and imprisonment for loitering in the Virgin Islands could be excessive or infringe on the constitutional rights of residents, senators were told Wednesday.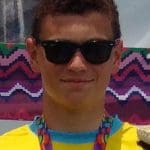 St. Thomian Nicholas D'Amour completed his first-day qualification in archery at the 2019 Summer University Games in Naples, Italy, on July 9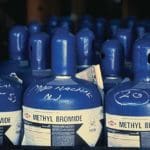 Assistant U.S. Attorney Kim Chisholm was awarded the Gold Medal for Exceptional Service Wednesday at the Ronald Reagan and International Trade Building in Washington DC. for her role in the Department of Justice's Terminix Enforcement Criminal Team.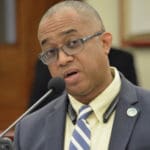 Internal Revenue Bureau Director Joel Lee told lawmakers Tuesday that if the District Court rules against the government's appeal to reinstate excise taxes, the bureau has no backup plan in the face of roughly $45 million in tax collection losses each year.