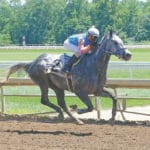 St. Croix-born jockey Euclyn "Pede" Prentice Jr. has been plugging away at his craft on tracks all across the U.S., racking up win after win – and it hasn't stopped yet.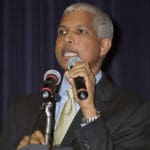 The ongoing disarray at the Waste Management Authority played out in a federal courtroom Thursday when the agency's latest director appeared in the courtroom, sitting quietly until the judge ordered him to the witness stand.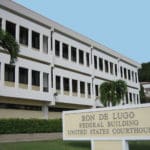 A federal grand jury on Thursday returned separate indictments against Ezequiel Rivera Gomez, also known as Francisco Mejia, 44, and Luis Miguel Recio Fernandez, 29, alleging that they illegally reentered the United States after having been previously deported.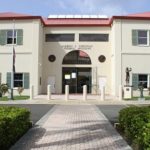 Dale Ritter, 53, of St. Croix, was sentenced Thursday in District Count on one federal count of possession of a firearm with obliterated serial number, and one local count of illegal use of utility equipment, U.S. Attorney Gretchen C.F. Shappert announced.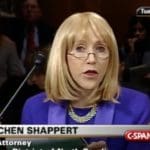 A nationwide initiative to combat human trafficking was launched Thursday in the U.S. Virgin Islands with training sessions hosted by the U.S. Attorney's Office.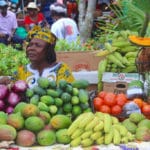 Commissioner Carlos Robles has announced that the Virgin Islands Department of Agriculture's Marketing Division is seeking to recruit a total of 13 farmers, six in each district and one on St. John to participate in the Farm to Hospital (FTH) Program.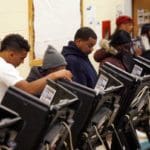 The supervisor urges the elderly, individuals with disabilities and voters who are traveling to vote during early voting to avoid lines at the polling places. People must apply before Sept. 20 for any absentee ballot that will be mailed off island.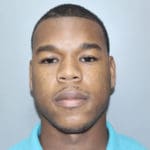 The V.I. Police Department on Friday arrested 23-year-old Shamauri A. Camsel and charged him with stealing a car.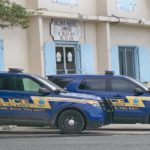 The V.I. Police Department is looking for three suspects who robbed a service station at gunpoint in Estate Glynn Thursday night.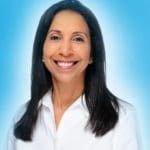 The current annual UVI tuition cost is $4,631 per undergraduate student. For 1,700 students, the total tuition cost would be $7,872,700 per year.