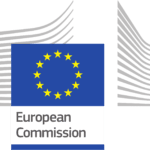 The European Union has placed the U.S. Virgin Islands, along with Puerto Rico, Guam and American Samoa, on a list of 23 high-risk jurisdictions it says are "posing significant threats" to the European Union's financial system as a result of strategic deficiencies in their Anti-Money Laundering and Countering the Financing of Terror regimes.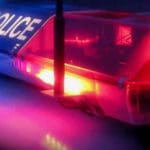 A body was found floating in the Cruz Bay Harbor near the customs dock Thursday morning, and while the V.I. Police Department said preliminary investigation shows no sign of foul play, police are continuing to investigate.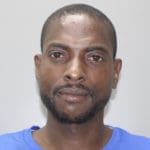 The V.I. Police Department on Tuesday arrested 33-year-old Darren Hodge after a chase that started in a school zone, police reported.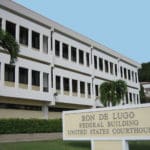 A compliance officer for Licensing and Consumer Affairs has pleaded not guilty after a federal grand jury charged him with soliciting a bribe as a public employee.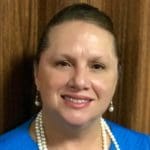 In an interview with the Source Wednesday, Justa Encarnacion traced her career from the first spark of interest to her recent appointment by Gov. Albert Bryan as the commissioner-designee for the Virgin Islands Health Department.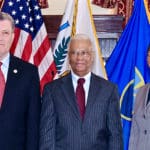 A three-judge panel sitting on the the Virgin Islands Supreme Court ordered a lower court to change the verdict in a 2012 murder case to remove provisions they said ran afoul of the U.S. Constitution.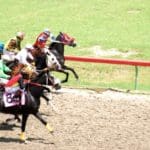 Jay Watson, chairman of the V.I. Horse Racing Commission, said this week the board needs time and money to fulfill its mission of formulating and writing the regulations that will bring the local industry up to U.S. standards.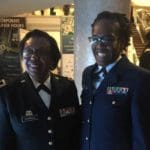 Virgin Islanders were recognized and well represented at the 15th Annual Stars and Stripes Military Dinner, hosted by the U.S. Coast Guard in Washington, D.C., on Feb. 8.
When St. Thomian Adrien Austin founded Drive Green VI six years ago, he dreamed of igniting a revolution in how Virgin Islanders drove – or what they drove – and in a bid to accelerate the process, he put electric cars at the forefront of his venture.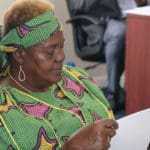 With a special election looming, St. Thomas– St. John District Elections Committee members said Wednesday that more public education is needed on what exactly the proposal for reapportionment is and what the impact will be on the territory if enough voters are in favor of it.