Due to heavy rains and high surf zones this week, the Division of Environmental Protection (DEP) anticipates that negative environmental impacts will be caused by storm-water runoff.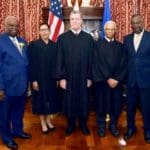 The three justices of the Supreme Court of the Virgin Islands were sworn in to new 10-year terms of office during a ceremony Thursday on St. Thomas.
Local history buffs and Alexander Hamilton enthusiasts came out en masse on Thursday night to learn more about the founding father's early years on St. Croix.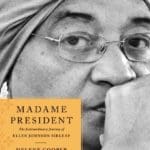 Though you'll cringe often when reading this, it's a book that'll make you want to cheer. World history buffs will truly enjoy "Madame President."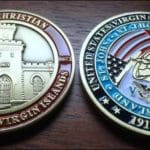 The V.I. Centennial Commission has chosen a brass commemorative coin minted by the 340 Group as the official V.I. Transfer Centennial Coin.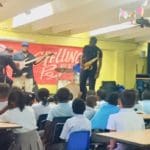 Ulla F. Muller Elementary School was buzzing Monday with the sounds of upbeat jazz encouraging students to clap and sing along throughout their lively music lesson.
Friendliness is being a friend, through good times and bad. You take an interest in other people and make them feel welcome. You share your belongings, your time, and yourself.
Because tsunamis remain a serious threat to the territory, the V.I. Territorial Emergency Management Agency is encouraging the community to learn more about this deadly force of nature during Tsunami Preparedness Week, March 19 - 25.
The Department of Planning and Natural Resources (DPNR) announces that the Beach Water Quality Monitoring Program advises the public of the following: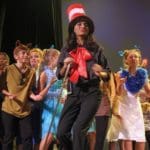 Antilles School opens its latest play – Seussical TYA! (Theater for Young Audiences) – on Friday.