"Nobody" by Marc Lamont Hill, foreword by Todd Brewster c.2016, Atria                  $26              250 pages Charges dropped. You were surprised but not surprised. Hopeful that it...
The V.I. health care system is much better than it was 20 or 30 years ago, practitioners say, but there is still room for improvements.
There are well over 120 boards and commissions established in V.I. law. Here is a list of 31 of the most important boards that many residents and business people interact with.
There are nine trade licensing boards which the Division of Licensing and Consumer Affairs overseas. Below are those boards and members as of Aug. 9, 2016.
The Virgin Islands Department of Education's (DOE) Division of Cultural Education invites persons in the community to attend the first conference of its kind: "A New Vision: Traditionalist and Preservationist Culture Bearers Impacting Students' Learning."
Being assertive means being positive and confident. You are aware that you are a worthy person with your own special gifts. You think for yourself and express your own ideas. You know what you stand for and what you won't stand for. You expect respect.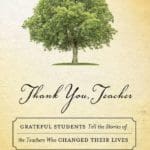 If you're a student or about to be one, remember this title; you'll want it for later in the year, at gift-time. Thank a teacher if you can read "Thank You, Teacher."
A chronological log of the homicides recorded in 2016 in the U.S. Virgin Islands, as reported by the VIPD. Cases are broken down by island. The Source does not include suicides or vehicular homicides in its listing.
From the evening of Friday into the early hours of Saturday, special barge service conducted by Love City Car Ferries' Captain Vic and authorized by the U.S. Coast Guard helped to address the growing backlog of solid waste piling up in St. John's Dumpster bins.
The V. I. Joint Board of Elections voted at a special meeting Wednesday to reject a U.S. Justice Department settlement agreement regarding ADA compliance at the territory's polling sites.