Home
Tags
Albert Bryan Jr.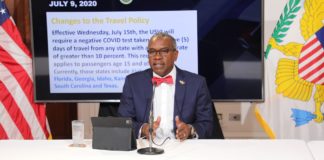 With the number of positive COVID-19 cases up to 144 by Thursday afternoon, Gov. Albert Bryan Jr. shut down bars in the territory again, extended travel restrictions for 10 states and ordered beaches closed by 4 p.m. on weekends and holidays. Gaming centers and casinos are also closed, effective immediately.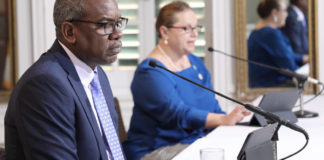 A bill extending the current State of Emergency, which was set to expire on Saturday, to Sept. 9 was submitted to the Legislature Monday by Gov. Albert Bryan Jr., along with a request for the body to act quickly and approve it.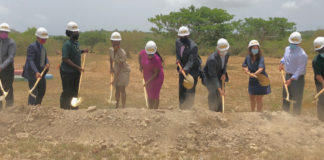 After several years of planning, government officials, members of Farmers in Action and Fresh Ministries broke ground on a plot of land in Estate Bethlehem's coconut grove for an agribusiness center for aquaponic farming.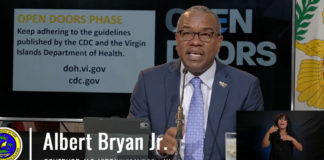 With five new COVID-19 cases reported in the territory, Gov. Albert Bryan Jr. pleaded with residents on Monday to wear masks and practice social distancing.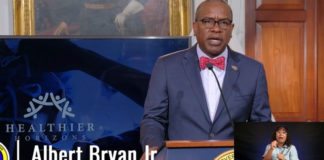 Gov. Albert Bryan Jr introduced "Healthier Horizons," a package of public health measures to increase residents' access to affordable health care and modernize the delivery of mental and behavioral health services.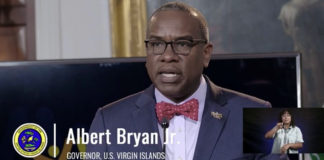 With the addition of two positive COVID-19 cases to the territory's overall count on Monday, officials said they will continue to monitor the public's general health as travelers begin to come in.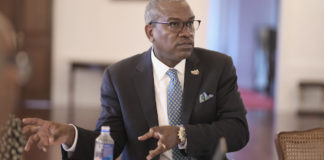 Gov. Albert Bryan Jr. proclaimed Tuesday a day of mourning in the U.S. Virgin Islands in honor of George Floyd and in support of the Black Lives Matter movement.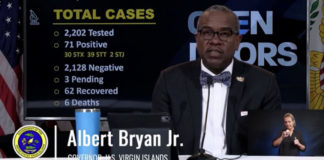 Residents uncomfortable wearing a mask should think about how it feels to be on a ventilator, Gov. Albert Bryan Jr. said Monday as he described encounters with residents who were not maintaining public health guidelines.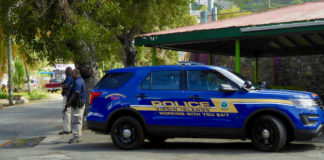 In the wake of protests in cities across the U.S. over the death of George Floyd, Gov. Albert Bryan Jr. called on residents to support local police officers as they work to clamp down on a spate of violence.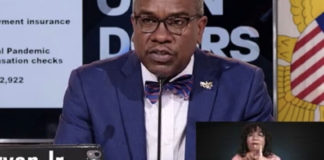 While thermal sensors are being installed at the territory's airports and seaports, they won't be able to detect visitors coming in with COVID-19 who are asymptomatic or don't know they've been affected, Gov. Albert Bryan Jr. said.