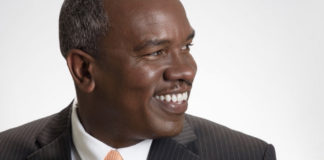 Gov. Albert Bryan Jr. has proposed legislation requesting the Virgin Islands Legislature to approve the use of $60 million to supplement government operations in anticipation of a COVID-19-related economic downturn.
Attorney General Denise George once was part of Justice's White-collar Crime Unit when it was active and, reportedly, effective. However, as head of the Justice Department, her efforts to bring the unit back, have run up against demands from the Senate.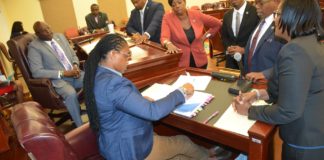 Senators of the Rules and Judiciary Committee moved eight bills forward on Thursday, holding two additional bills in the committee for further discussion. Three of the approved bills focused on government responsibility and appropriation of funding.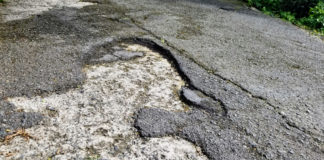 Have you ever wondered why the roads in the Virgin Islands are riddled with potholes and who is responsible for maintaining the streets that residents must precariously navigate each day? Why do some streets seem to get maintained before others?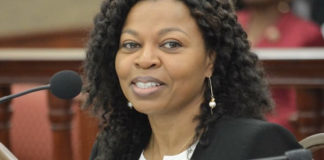 Lawmakers in the Senate Committee on Homeland Security, Justice, Public Safety and Veteran Affairs push forward a gun violence bill on Wednesday after various testifiers cautioned senators of budget apprehensions and redundancies.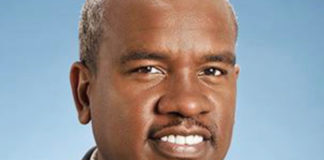 Gov. Albert Bryan Jr. signed a slew of bills into law Tuesday, including the Fiscal Year 2020 V.I. Government budget bills.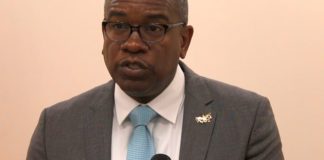 Governor Albert Bryan Jr. said Monday recent WAPA blackouts have affected the entire V.I. economy, the education system, the health care system, as well as all residents individually.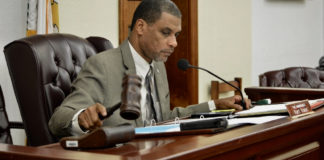 The Senate Finance Committee on Thursday moved 31 bills involving the appropriation of money and fiscal year budgets for government entities to the Rules and Judiciary Committee. The action took two hours.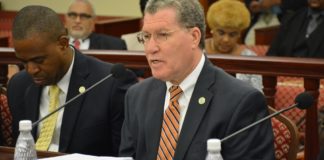 V.I. Supreme Court Chief Justice Rhys Hodge told the Senate Finance Committee on Thursday that efforts are being made to reduce the extensive backlog of court cases by utilizing an electronic filing system and furthering what he calls "administration unification" of the Supreme and Superior Courts, part of a law passed in July 2016.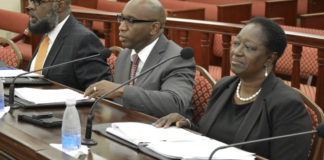 Lawmakers and administration officials agreed that housing in the U.S. Virgin Islands is in crisis, while talking Tuesday during the Senate's Committee on Finance hearing on the the proposed fiscal year 2020 budget for the Virgin Islands Housing Finance Authority.