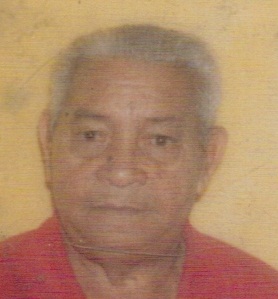 Alberto Rosario Rodriguez, also known as "Papa," of Mon Bijou died on June 19, at his residence. He was 86 years old.
He is survived by his daughter, Miriam Romero; sons: Jose Serrano, Edwin Figueroa and Alberto Maldonado; grandchildren: Maritza Ayala, Luis Ayala, Ray Romero, Marisol Serrano, Jose Luis Serrano, Alicia Serrano, Joel Serrano, Daniela Serrano, Carlos Maldonado, Luis Maldonado, Angelie Cruz, Edwardo Figueroa, Julio Figueroa and Alejandro Bolgues; and great-grandchildren: Misslisa Percil, Adisha Percil, Veronica Romero, Ray Romero Jr., Aurora Romero, Luis Antonia Maldonado, Asley Cruz, Joshue Cruz, Joel Cruz, Adissa Felix, Antonio Felix, Solmay and Kiera Bennett. He is also survived by daughter-in-law, Angelina Figueroa; son-in-law, Alfonso Daniel; special friends: Andrew St. Kitts, Efrain Ortiz, Gloria Rivera, Ivette Ramos, Frederico and Angelita Bolgues, and Maricela Venture; as well as other relatives and friends too numerous to mention.
There will be a viewing held at 9:30 a.m. and a funeral service at 10:30 a.m. on Friday, July 2, at the Jehovah Witness Kingdom Hall in Golden Rock. Interment will follow at Kingshill Cemetery.
All arrangements are by James Memorial Funeral Home Inc.