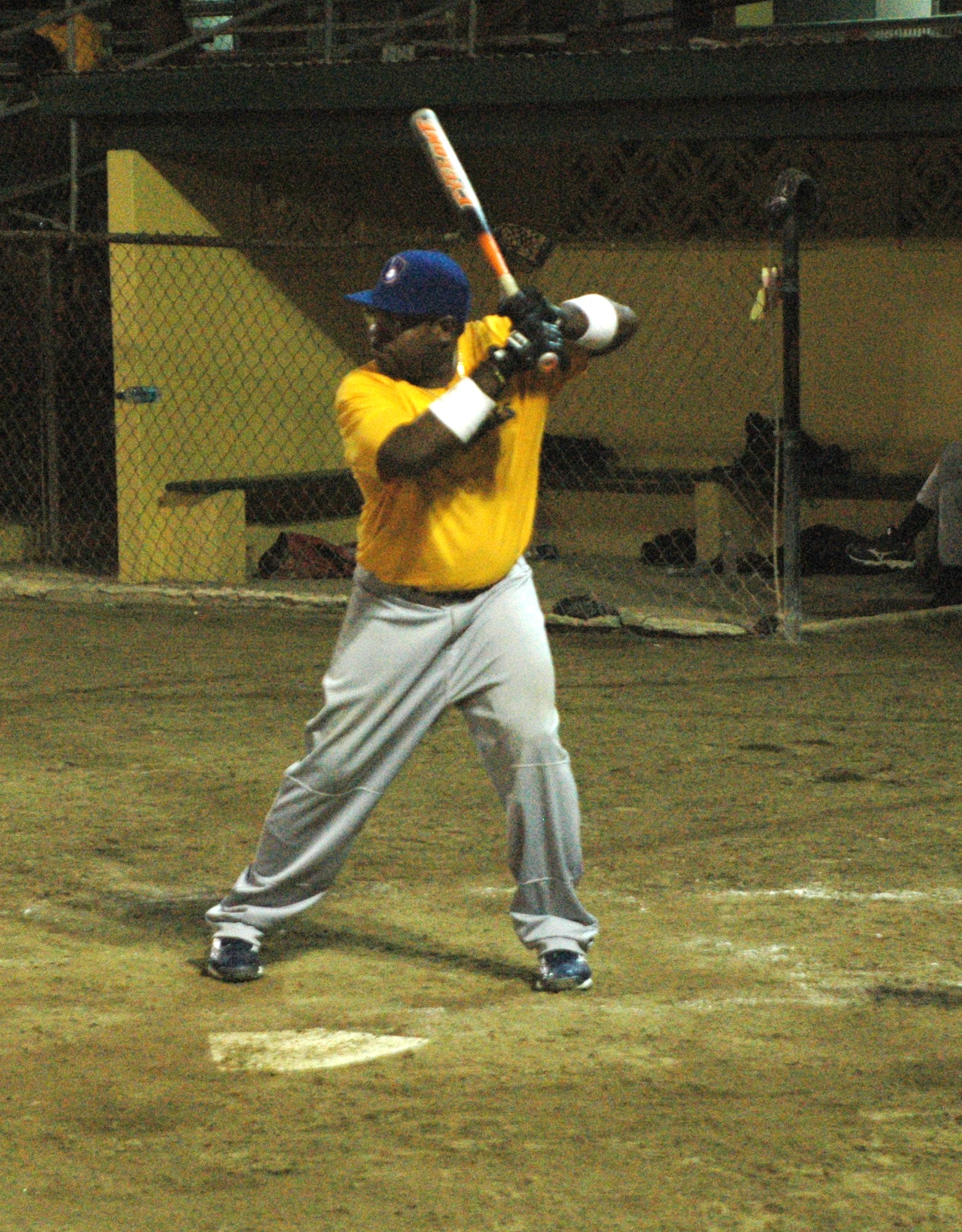 The Juan Luis hospital Injectables stormed into the 2010 Governmental and Industrial Softball league finals by beating the Education Department, 16-12, for a 2-0 sweep of their best-of-three playoff series Tuesday night at D.C. Canegata Ball Park. In the second game, regular season champs Fire staved off elimination by spanking the Housing, Parks and Recreation Rebels, 21-12, to even their series at one game apiece. That series will be decided Thursday.
Injectables 16, Education 12
The Injectables held off a determined Education squad to march into this year's finals where they now await the winner of Thursday's bullet game. The medicine men were able to relatively easily dispatch of an Education team that had given them the most trouble during the regular season.
Education took two of the three meetings back then, but as one Injectables player remarked, "the playoffs is a different story" and they proved just that. It was the Injectables with 16 runs on 13 hits and one error, while Education finished with 12 runs on 15 hits with two errors.
The winning pitcher was Julio Lopez, and Gareth Knight got the loss. Top batters for the Injectables were Roger Moore (3 for 4 with two RBIs), Freddie Pimentel (3 for 5 with four RBIs), and Guido Schjang (2 for 5 with a home run and four RBIs). For Education, it was Gary Molloy (3 for 4 with four RBIs) and Cantibol Encarnacion (2 for 4, with a home run and four RBIs).
Fire 21, Rebels 12
Fire exploded for 21 runs against pitcher Josue Belardo, who had beaten them last Thursday to have them facing elimination in Tuesday night's contest. However, game two of the best-of-three series was a complete turnaround for the regular season champs. They pummeled Belardo to the tune of 21 runs on 17 hits while committing four errors.
The Rebels finished with 12 runs on nine hits and two errors. David Clarke picked up the win on the hill for Fire, while Belardo got the loss. Top batters for the winners were Leon Lang (3 for 3 with a home run and two RBIs), Clarke (3 for 4 with two RBIs) and Elroy Bates (2 for 3 with two RBIs). Khalid Mathews led the Rebels with a 3-for-4, three-RBI night, while teammate Edwardo Sanes was 2 for 3 with two RBIs.