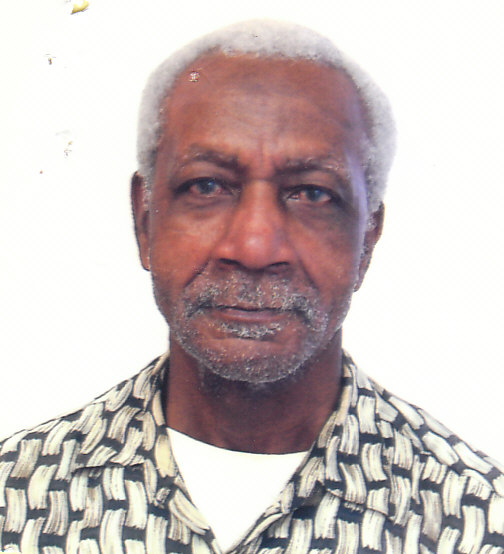 George Albert Zephaniah Cornwall, better known as "Zeph" or "Ding Long," of Altona died at his residence. He was 71 years old. He worked for Commercial Security as well as a red cap at the Cyril E. King Airport.
He is survived by his wife, Bianca Oliver Cornwall; sons: Berris Fleming, Ludnice Fleming and Marvin Maddick; daughters: Doreen Thomas-Benjamin and Lorna Fleming-Christian; and 22 grandchildren. He is also survived by daughters-in-law: Odette Fleming and Martha Fleming; son-in-law, Andre Christian Sr.; brothers: Alfred and Lauriston Cornwall, and James Cornwall (NY); sisters: Rosemary Millicent Cornwall-Roberts and Mary Cornwall; godchild, Natasha Shany; aunts: Josephine Lynch, Ismay Osbourne, Gertrude Lewis, Geraldine Ashe and Olivia Carr (Antiqua) and Gwendolyn Ashes (N.J.); and uncles: Elwood and Nehemiah Ashes (Antigua), Leo and Alfred Ashes. Other survivors include nieces and nephews: Esther Ralph-Underwood, Florence, Syreeta, Marieta and Samantha Cornwall, Vashti Joseph, Daniel, Christopher and Constable Cornwall, Hans Joseph and Shamarie Payne; 13 great nieces and nephews; special friends: Charles Parris, Lucida Robles, Elaine Joseph, Moreen Welsh, the All Saints Cathedral Choir members and many other friends and relatives too numerous to mention.
There will be a first viewing held from 6-8 p.m. on Wednesday, Aug. 11, at Davis Funeral Home Chapel. A second viewing will take place from 8-9 a.m. at Davis Funeral Home Chapel and will be followed by a funeral service at 10 a.m. on Thursday, Aug. 12, at All Saints Cathedral. Interment will be at Eastern Cemetery.
All arrangements are by Davis Funeral Home, 774-1464.