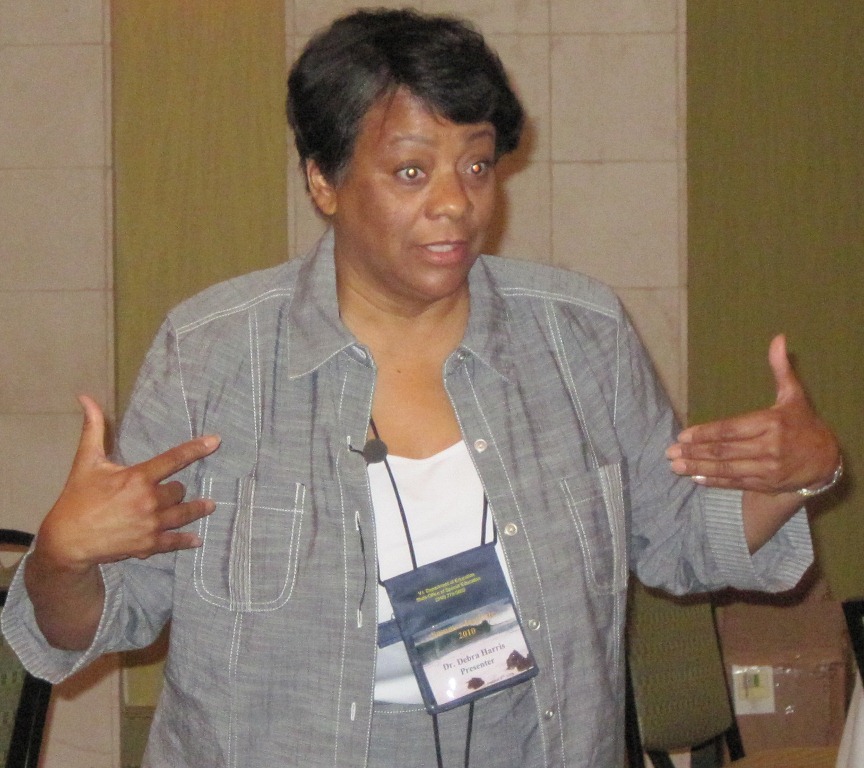 While the Education Department has come a long way in helping special needs children, there is still a stigma attached to their disability.
"There are parents who are afraid to say children have disabilities. They feel it's an embarrassment," Cheryl Francis said after her keynote remarks at Monday's opening of the department's eighth annual State Office of Special Education Summer Institute.
It runs through Friday at the Westin Resort and Villas on St. John.
Francis, wife of Lt. Gov. Gregory Francis, called on parents to answer questions asked by teachers in order to help their children get the services they need. And she said that all the players, including parents, need to be on the "same page" when the department develops Individual Education Plans for special need students.
And she reminded those at the Summer Institute that special needs children are challenged "every minute of every day."
Those children with special needs often are the ones being bullied when they attend school, Francis said. She said that the community needs to show more sensitivity.
Maureen Moorehead, the St. Croix Special Education district director, said that the program serves children with physical, mental and emotional handicaps. They are eligible from age three until their 21st birthday.
About 90 regular classroom and special education teachers, administrators and parents attended the workshop. It includes sessions on various topics aimed at helping the teachers improve the Education Department's special education program. Truvia Plaskett, the training manager at Special Education, said the program serves about 1,300 to 1,500 students across the territory.
At one of Monday's workshops special education and regular classroom teachers got tips on how to co-teach.
"We want our teachers to be current and exposed to the latest information to improve the outcome for out children," Moorehead said.
According to Moorehead, co-teaching is in its infancy in the territory. She said that a special education teacher is in the classroom with the regular classroom teacher for all or part of the day.
The co-teaching workshop was led by Deborah Harris and Lisa Alessi-Capitano, both former educators from Tampa, Fla., who now run workshops. Harris urged the Education Department to make sure the teachers are happy.
"One of the biggest problems in education is low teacher morale," she said.
After noting that teachers didn't pick that profession for the money or because they wanted summers off, she and Alessi-Capitano got into the nuts and bolts of co-teaching.
"It's about meeting the needs of the kids," Harris said.
Allessi-Capitano suggested that one-third of the classroom should be special needs students, with the other two-thirds regular classroom students.