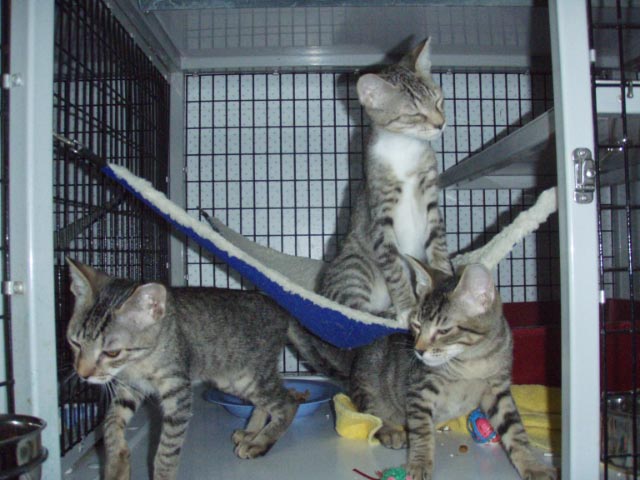 After the Animal Care Center of St. John went public in mid-August with news of its dire financial plight, generous off-island donors stepped forward with cash, technical expertise and new memberships.
"We've gotten a huge outpouring," said Diana Ripley, president of the organization's board.
According to board Treasurer John Fuller, in August the Animal Care Center got donations and new memberships totaling $8,800.
Fuller said most of it came from people "who know and love" St. John rather than residents who are repeatedly asked for donations. He said donations ranged from $10 to $500.
Beyond the cash donations, Fuller said people offered to help with grant writing and finding sources for free food, medicine and other items needed at the center's shelter. Additionally, Ripley said people offered ideas to help reduce expenses.
For example, the shelter is now mixing shredded office paper with kitty litter. Ripley said the goal is to use all shredded paper once the cats get used to it. Ripley asked that people drop off their shredded paper at the shelter, located on the same street as the Elaine I. Sprauve library in Cruz Bay.
Part-time resident Donna Traina has grant-writing expertise, and Fuller said she's working on that issue. Additionally, he said she's arranged for shipments of donated animal food.
"And someone's nominated us for a shelter makeover," Ripley said.
The center's recent financial problems were a wakeup call for the board, Fuller said. Ripley said that the center is working hard to make people aware of the organization, which resulted in food donations from a stateside organization that helps shelters located on islands.
Part of the financial problem happened because the local government didn't fund the $13,500 promised to the organization as part of its contract to pick up stray and abused animals. Fuller said the organization upheld its end of the contract, but despite the fact that the fiscal year ends Sept. 30, it has not received any government money. The center included that $13,500 in its 2010 budget of $138,000.
Fuller anticipated the 2011 budget will stand at $145,000 but didn't know how the organization will raise the funds.
The Animal Care Center has enough cash on hand to operate through the organization's annual No Fleas Please fund-raising flea market. It opens at 10 a.m. Oct. 23 at Winston Wells Ballfield in Cruz Bay.
Fuller said large donations like furniture can be dropped off at a container located at Gifft Hill School. Small ones can be left at the container outside the shelter.
Additionally, Gifft Hill School has an ongoing Pennies for Puppies campaign. Students are collecting their spare change to help the Animal Care Center, teacher Terri Parker said.
Fuller urged people, particularly on the mainland, to find out if their employer has a matching grant program to add even more money to the center's coffers.
To donate, visit www.stjohnanimalcarecenter.com or call 776-1625.