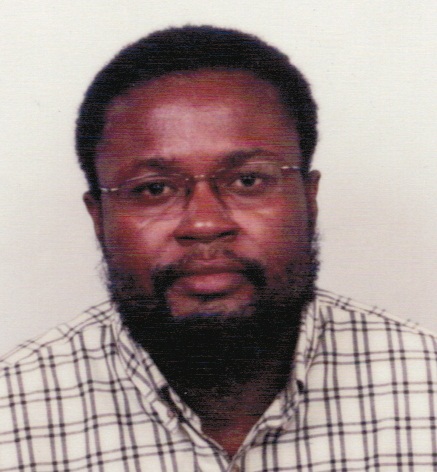 Navin Elmo Francis III, also known as "Pancho," of Estate Tamarind/Humbug, Christiansted, died on Sept. 13, at Gov. Juan F. Luis Hospital. He was 37 years old.
He is survived by his mother, Alena C. Francis; father, Navin E. Francis Jr.; son, Elijah R. Francis; brothers: Nalan A. Francis Sr. and Nathan L. Francis; nieces: Natalia A. Francis and Telecla Thompson; nephew, Nalan A. Francis Jr.; sister-in-law, Marilyn D. Francis; aunts: Kay Williams, Janet Daily, Alexa O. Jennings, Alma O. Canton, Alda O. Allen, Althelia O. Johnson, Alicia O. Donadelle and Angela Bunche; uncles: Alvin and Alston Canton, Lawrence Sarauw, Howard "Zeko" James, Dexter "Fallie" Daily and Norbert Rodgers; great aunts: Alice M. Francis-Richardson, Sybil Thomas, Roseann Washington, Wilma Laborde and Patricia Ruiz; and great uncles: David Canton, Aage and Andreas Schou, and Douglas Fredericks.
He is also survived by cousins: Tamara Joseph, Tara Parrilla, Phillip, Brianna and Idalgo Williams, Rena and Kareem Sarauw, Boyd "Tony" McFarlane, Selassie, Jamila, Ann, Tiffany, Tonya and Nadine James, Kenrick and Ayisha Rodgers, Jahwill and Rasicjah Daily, Avril Donadelle, Corey Forbes, Aniqua Donadelle, Ayisha Plaskett, George Huges, Nichole Brooks, Ava Frett, Daryl Lewis, Lieutenant Governor Gregory R. Francis, Allison Vallarde, Arlene Penn, Andrea Christian Carino, Dianna Washington, Tony Ruiz, Randall "Pada" Joshua, Larry Joshua and Joseph "Butu" Eastman; close friends: Miguel Guadalupe, Marvin Petersen, John Crump and Jose "Sosa" Ayala; as well as other relatives and friends too numerous to mention.
A viewing will be held at 10 a.m. followed by a funeral service at 11 a.m. on Thursday, Sept. 30, at the Sunny Baptist Church. Interment will be at Kingshill Cemetery.
All arrangements are by James Memorial Funeral Home Inc.