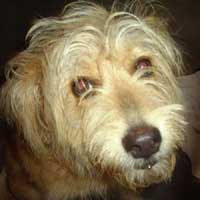 Michelin is a 8 month old, medium sized wire terrier mix. This beauty is extremely friendly; she loves other dogs and human companionship. Can you rescue Michelin to her forever home?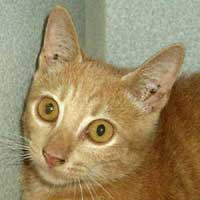 Tigger – 11827, is a 3 month old, adorable, affectionate kitten. He will make a perfect addition to your home!
To adopt these and other pets please visit the Humane Society in Nadir. The adoption fee includes the spaying and neutering.
Consider volunteering a few hours per week; it will make a world of difference.
Call Today 775-0599
or email Delliavi@aol.com to inquire about our pets of the week.
Visit us at www.hsstt.com or come out to the shelter in Estate Nadir to see these and all our other adoptable animals who are looking for loving homes.