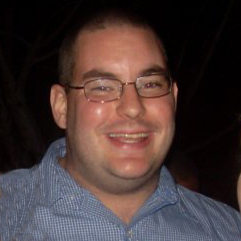 Friends of Tim Metzger are gathering on St. Thomas Saturday to celebrate his life, and hopefully raise enough money to help Metzger's mother pay for her son's funeral.
Metzger was killed a week and a half ago outside his Palm Gardens home — the result, according to friend Cynthia Stalker, of a robbery attempt.
"He was murdered after he got off work," she said Friday. "He didn't have any money on him, but he was shot and killed anyway."
Stalker said the community is hard hit by the tragic loss, and donations have been pouringto help Metzger's mother cover the expenses for the funeral, which is being held in New Jersey. Metzger's hometown paper has already published a story on his death.
"We're all in a lot of pain," Stalker said. "The best we can do is try and help his mother, who has lost both her husband and son in one year. We don't want to her to have to pay to bury Tim, and I really encourage the community to come together and join together to help her."
The event is being held Saturday from 4 p.m. to 8 p.m. at the Big Kahuna Rum Shack on St. Thomas, where Metzger worked as the manager. Stalker said the band Liquid Sunshine will be kicking off the event, followed by DJ Oz. The celebration will also feature a "huge" raffle, she said, the proceeds of which will be put together with earnings from the bar and the staff.
"They are donating 100 percent of their money to cover expenses," Stalker said. Community businessessuch as Seaborne Airlines have donated prizes for the raffle, including two round-trip tickets to St. Croix with a hotel stay and dinner, and a sailing trip for six worth $1,000, she said.
"We have endless, endless gift certificates, and pieces of jewelry — one of the jewelers has even designed a remembrance bracelet for him," Stalker said.
Along with encouraging the community to come out and celebrate Metzger's life, Stalker is also urging anyone with information about his death to call Crime Stoppers USVI and report what they know.
"There is a $2,500 reward," she said. "So we're asking anyone to call in with any information they might have. We have to try and stop these kinds of senseless killings."
Stalker described the 26-year-old Metzger as having a generous nature and an open spirit.
"Everyone thought Tim was their best friend," she said. "He was just the kind of guy that gave everything he had to anyone that needed it. He was funny and had this hysterical sense of humor — Tim was everyone's big teddy bear."