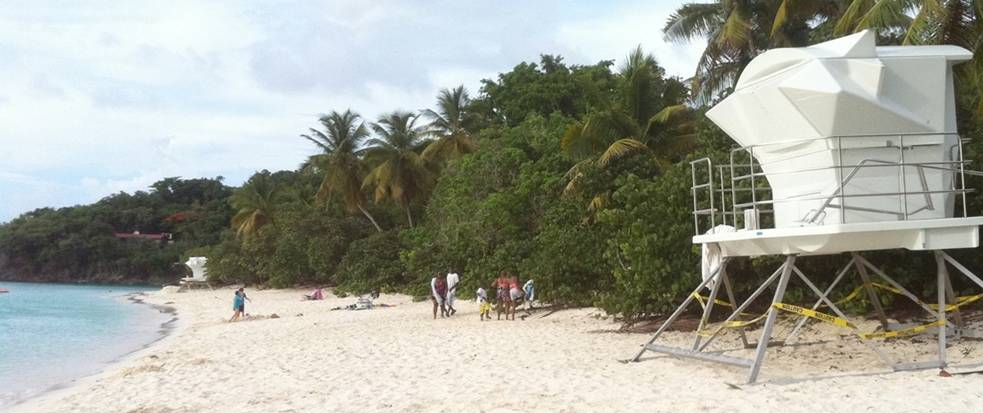 Trunk Bay, the most popular beach in V.I. National Park, is sporting two new futuristic-looking lifeguard stands—structures that haven't been a welcome sight for some readers who have emailed the Source their concerns.
Park Superintendent Mark Hardgrove explained that the initial photos—which made the rounds among several St. Thomas people and found their way to the Source—were taken on the day the stands were delivered and that they were not yet in place.
"They're going to snuggle back up," he said, referring to the lifeguard stands' ultimate location near the greenery that fringes the beach.
Additionally, Hardgrove plans to have them painted so they'll blend in with the bushes; and he's ordered camouflague netting to go over them.
The new lifeguard stands are a big improvement over the old wooden ones, Hardgrove said, noting they provide more shade so the lifeguards can get some relief from Trunk Bay's sun. They also close up so the lifeguards' equipment can be easily stored.
According to Hardgrove, the storage factor will save the lifeguards 15 minutes in the morning and 15 minutes in the afternoon—time that can instead be spent guarding the beach.