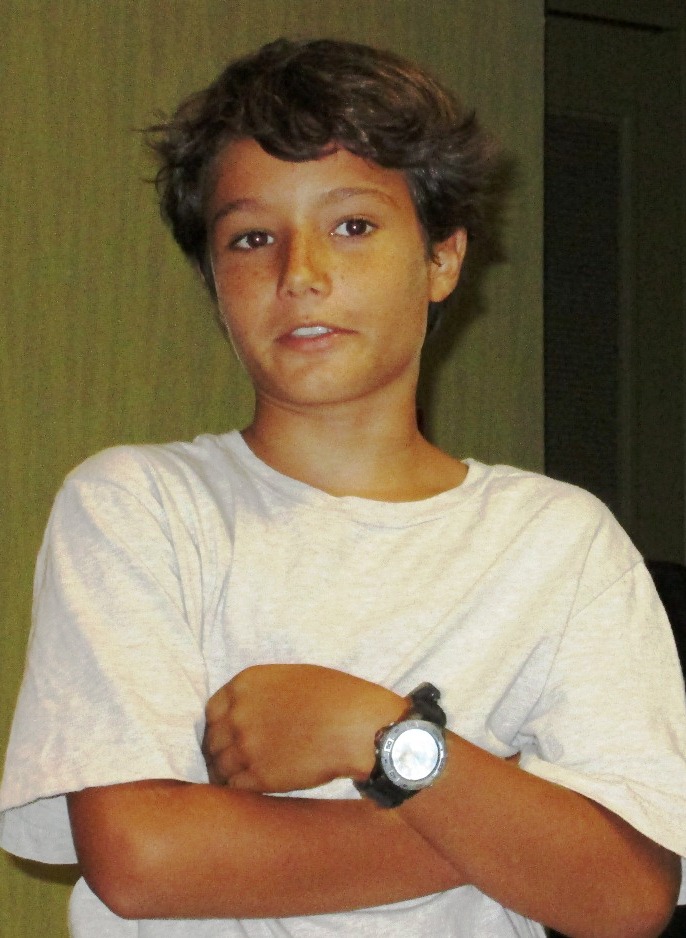 After speaking about how much he likes living in Coral Bay, Gabriel Brooker, 11, got to the point at Thursday's Planning and Natural Resources meeting called to discuss proposed increases in mooring and anchoring fees.
"On Wednesday when I was walking down the dock, there was a guy standing there with a gun. I didn't feel safe," Brooker said.
Robert Tapia, DPNR Enforcement director, sat at the front of the room filled with about 140 people, most of them boaters, attending the meeting held at a Westin Resort and Villas conference room on proposed fee increases, but DPNR Commissioner Alicia Barnes had a difficult time keeping the meeting on topic. The subject of the department's enforcement actions on Wednesday in Coral Bay just wouldn't go away.
Enforcement officers on Wednesday swooped through Coral Bay harbor putting violation stickers on boats the officers believed weren't registered, as well as demanding that pedestrians show their identification and waving around guns, boaters said repeatedly Wednesday and at Thursday's meeting.
The enforcement officers were also in Coral Bay Thursday, but boaters said they seemed to just sit at the dinghy dock.
"Those guns were on the dock with my grandchildren and dog," John Costanzo said.
The commissioner repeatedly said that she is investigating the incidents and indicated she was in contact with Gov. John deJongh Jr. about the enforcement actions.
But Barnes said she was "not going to be guided by emotions or attempted intimidation."
Someone in the audience repeated "talk about attempted intimidation," in reference to the Enforcement officers' actions, and several boaters continued to shout remarks even though they hadn't signed up to testify.
"Is it part of the mooring plan to cut away lines?" asked one man loudly from the middle of the room.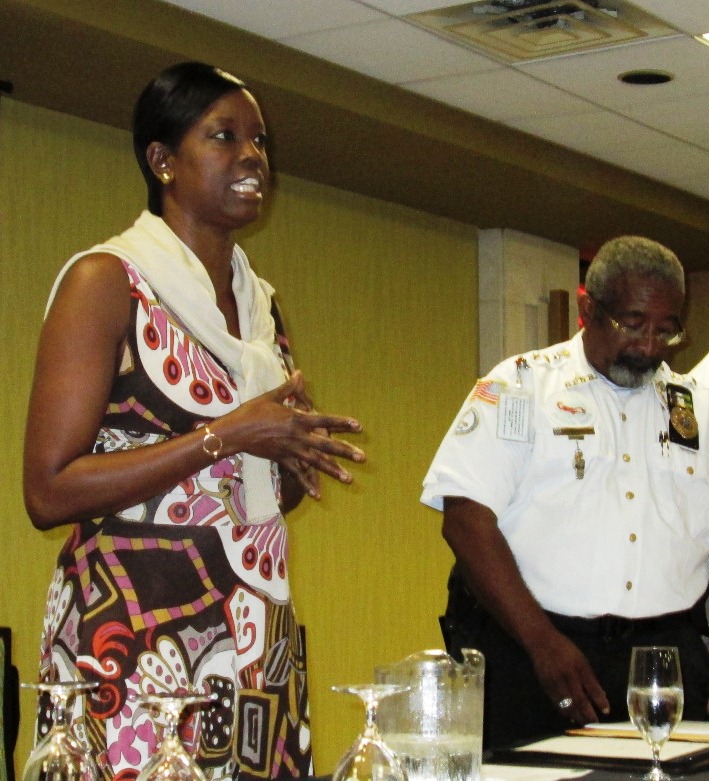 Barnes again dragged the meeting back to the topic at hand.
More than a dozen people testified, with many saying the proposed fees were too steep considering that Planning provides no services particularly in Coral Bay.
Lord pointed out that if the proposed fee increases are implemented as they are currently written, he'll pay more to moor his boat than he does in property taxes for his house.
Others said that in today's weak economic climate, to pay increased fees would hurt their bottom line.
While Barnes said the proposed fees were not a revenue enhancing measure but instead a way to pay for services Planning intends to provide for boaters, Larry Best said that with the fee increases the number of people paying them will probably go down.
"And if there's an organized boycott of these fees, revenues will certainly go down," Best said.
Barnes said that this is the first round of meetings to discuss the proposed mooring and anchoring fee increases. She said there are many more steps to go before the new fee structure becomes law.
"This is the first bite of the apple," she said.
Later returning to the subject of DPNR Enforcement's action Wednesday', several people complained that officers put violation stickers on boats belonging to the Kids and the Sea program, a program that teaches nautical skills to St. John youths. While the program doesn't pay registration fees for its boats, it still needs registration stickers.
Thatcher Lord, who is involved with the program, said the organization is waiting for Planning to send the registration stickers. He said the Enforcement officers put violation stickers on the boats that indicated they would be removed in 48 hours.
After several boaters complained that dinghies are stolen on a regular basis from both Coral Bay and Cruz Bay, Tapia said a memorandum of understanding between the U.S. and British Virgin Islands governments is in the works. He said this will allow Planning's officers to work with Tortola officials to locate stolen dinghies. Boaters said they most often end up there.
Those at the meeting were already a tad testy when Barnes arrived 37 minutes past the scheduled 6 p.m. start time. She apologized.
Barnes said she could be contacted at alicia.barnes@dpnr.gov.vi, 714-9504 or 713-2403.
Tapia said if anyone had any comments on the proposed mooring and anchoring fees, write to dee@dpnr.gov.vi.
For information on the proposed fee increases, visit https://stjohnsource.com/content/news/local-news/2012/07/19/increase-boating-fees-proposed.