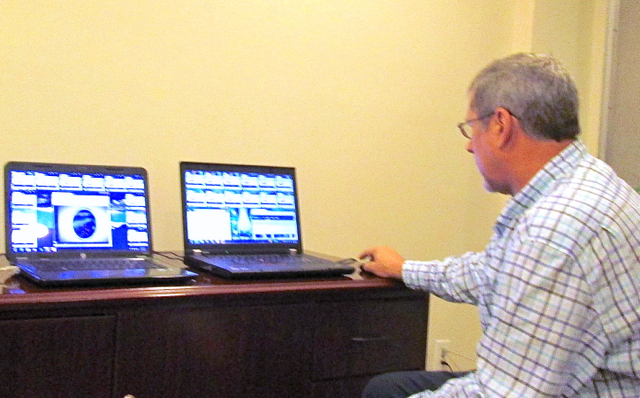 Open a YouTube video and, while it plays, open another and another until you have 25 videos streaming at once. Now start a TV show on Hulu and a movie on Netflix. How is it working for you? Are you enjoying that Netflix movie or watching a frozen screen, waiting for it to load?
A cacophony of voices talking over each other erupted from laptop speakers and all 27 high-definition videos played simultaneously when V.I. Next Generation Network President Lawrence Kupfer and Chief Technology Officer Cork Van Derford showed off the network Thursday for the press.
"It will keep on going without hanging and no one using the Internet in another office is going to come in and complain they are running slow," Kupfer said. And it streaming continued just as he said.
The viNGN is a V.I. government program to build a high-speed, fiber-optic "middle mile" network in the territory. The wholly public corporation has been funded primarily from grants by the National Telecommunications Information Administration as part of a federal program to improve broadband service nationwide, especially for underserved areas. Thursday's demonstration was one of the first tangible, observable demonstrations that the network is working and is delivering the type of service advertised when the government embarked on this project.
Before the demonstration in their Christiansted offices on King Cross Street, Kupfer and Van Derford showed where the fiber cable comes up from underground and enters the building through a weather head, much like cable television. Kupfer pointed across the street at the Office of the Tax Assessor, where there was an identical connection. "That is typical of the installations we have," he said.
You cannot get this level of service at your home just yet, but you will very soon, Kupfer said. Now that the network is up and running, VINGN is "getting a lot of requests for ISPs to serve commercial customers," he said. As soon as all the anchor institutions are situated, they will be focusing on finding ISPs to serve commercial customers, "and right after that we will work on residential service," he said.
Aside from being blisteringly fast, the network should be very robust, going down far less often than existing Internet service and coming back faster. That is because the network is predominantly underground, using space in V.I. Water and Power Authority conduits, Kupfer said. Also, the network is hardened, with access points housed in concrete bunkers.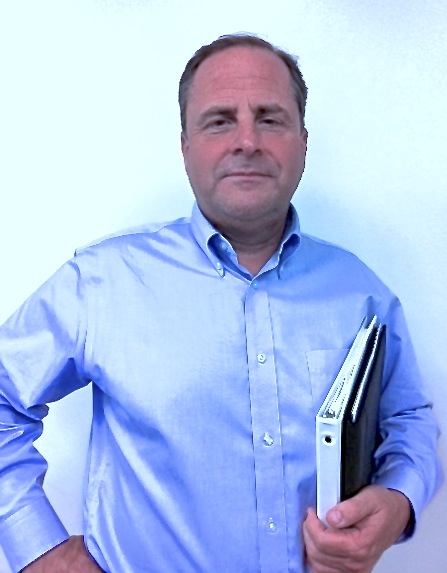 "During a hurricane, our service may never be disrupted and would be restored very quickly," he said, adding that it has built in redundancy. "We have two underground routes, on Queen Mary Highway and the Melvin Evans Highway, so if one is disrupted, traffic will automatically reroute," he said.
Asked if the speed of service shown in the demonstration was really typical of what a residential user would see, or if a customer would need to purchase a big, expensive business package to get it, Kupfer said it was typical and that businesses could purchase much bigger chunks of bandwidth.
"We offer packages to ISPs starting as low as five to 10 megabits per second," but can offer up to 1,000 Mbps, he said.
But will the new network be able to offer this bandwidth at a price where ISPs can purchase and resell it to consumers at competitive prices, while still making money? Will you, the residential customer have to pay more for better service? Kupfer believes the price will be better than anyone could offer without viNGN because all the broadband service ultimately comes from the same place, and viNGN is getting it at a better price than anyone else.
Ultimately, viNGN and ISPs have to get their bandwidth from Level 3 Communications, which owns the undersea fiber optic cables landing on St. Croix, Kupfer said. Their cables carry the bulk of all communications in and out of the Virgin Islands and much of Latin American telecommunications too.
ISPs must either purchase the bandwidth from Level 3, as did viNGN. But "we don't really have to pay Level 3" because the federal government is paying 80 percent of the cost through grants, and the V.I. Public Finance Authority is paying the remaining 20 percent, he said. So the only way ISPs could get a better deal than viNGN is "if they are paying less than zero, which I don't believe they are," Kupfer said.