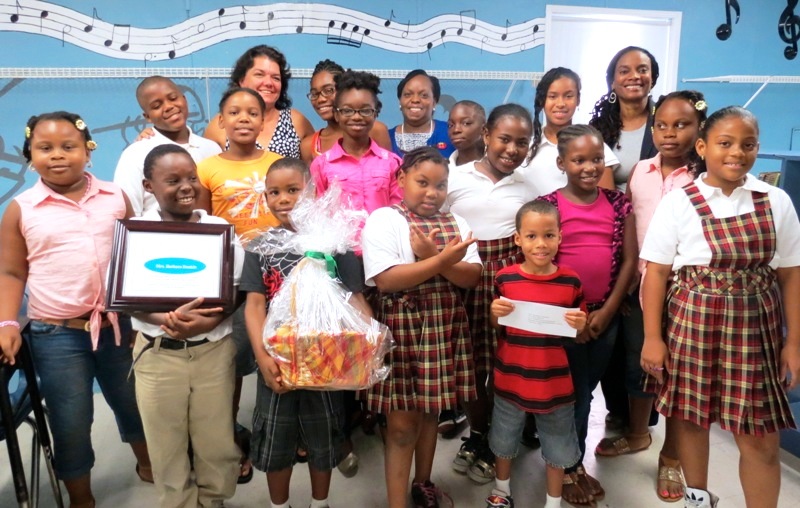 The Virgin Islands Humanities Council presented the 2014 Heath Award for Excellence in the Teaching of the Humanities on Thursday to Barbara Daniels and Elaine Jacobs.
The Heath Award was established in 2003 by Dr. Alfred O. Heath and his late wife, Geraldine Heath, an educator and former VIHC board member, to recognize the achievement of two certified public school teachers, one from each school district, who have exhibited dedication and excellence in the teaching of humanities.
Winning from the St. Croix district, Daniels is in her sixth year of teaching music at Ricardo Richards Elementary School. With a combined 16 years of teaching experience, ranging from kindergarten to eighth grade, Daniels said she strives to make each day new and exciting for all children, integrating technology and hands-on approaches for all activities.
Daniels said she believes that building positive relationships with students is the key to successful learning.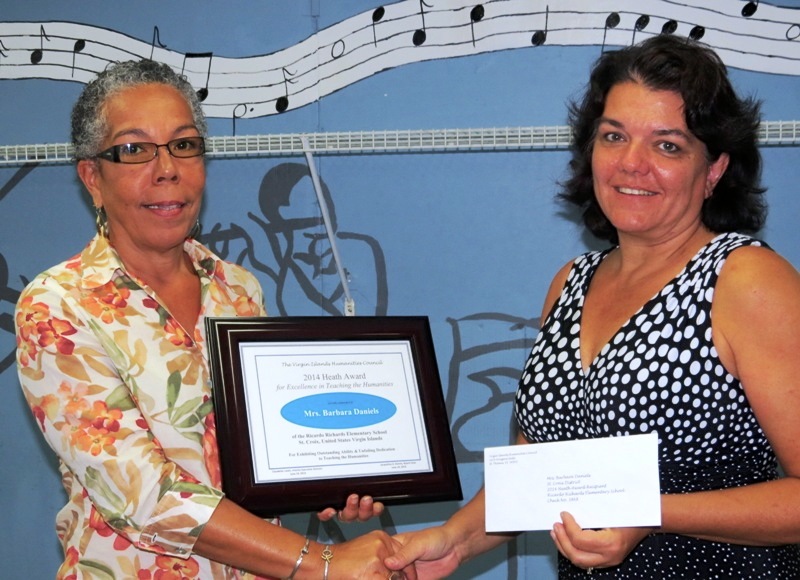 In addition to successfully creating an outstanding music program using pianos and recorders at the elementary school, Daniels has also co-taught fourth- and fifth-grade reading, and has been an interventional specialist for reading and math.
Daniels received her B.A. in education from Bethel College in Indiana. She was named an "Outstanding Future Educator" and "Who's Who Among Students in American Universities and Colleges," was the recipient of the Outstanding Music Student Award and the Dale Whitehead Music Award, and also is the recent recipient of the Teacher of the Year at Ricardo Richards Elementary School.
Previous to her teaching career, Daniels worked in the medical field. She also directed all musical activities at Camp David, the presidential retreat, during the George H. W. Bush and Bill Clinton administrations.
Winning for the St. Thomas-St. John district, Jacobs is an English teacher with 29 years experience in teaching grades sixth to twelfth. She currently teaches Advanced Placement English Language and Composition and chairs the English Department at Charlotte Amalie High School.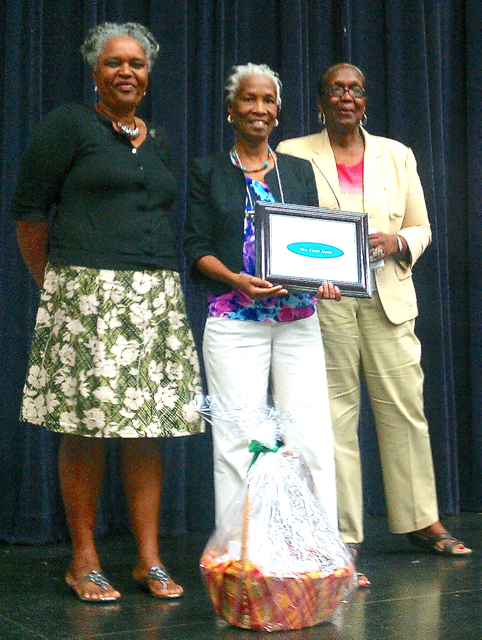 "Teachers work the shifts that few people want, and when one of us is recognized for what we do, we are all recognized by extension, and our profession is lifted," Jacobs said in a statement released from the VIHC. Jacobs said she takes pride in her instructional practice and makes the best of professional developments that enrich her toolkit of strategies.
In addition to a Literature Circle program she developed, Jacobs also utilitzed classroom-based publication as another tool to get students excited about literature. "We publish anthologies in my classes as often as we can," Jacobs said. "It is a great way to help students discover their own voices and think of themselves as writers."
Jacobs is a professional storyteller who has performed at the United Nations in New York as well as throughout the United States. She was the creator and host of "Out in De Yard" on Channel 12 and sat on the editorial board of the Caribbean Writer. She is also a writer and one of the authors of All This Is Love: a Collection of Virgin Islands Poetry Art & Prose.
Her work has also appeared in national and international journals. Jacobs is a UVI alumna who holds master of arts degrees in education from University of Connecticut and in folklore and mythology from UCLA.
For more information on the Heath Awards of the V.I. Humanities Council, please contact the VIHC at 340-776-4044.