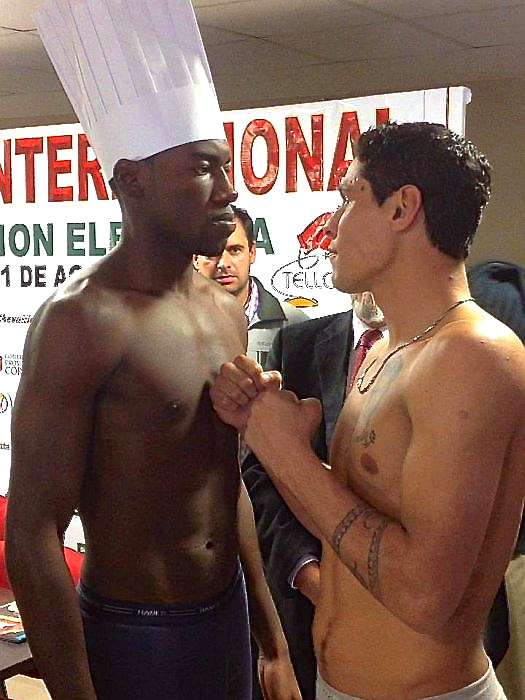 When Julius "The Chef" Jackson returns to the territory Saturday, he will bring back the same World Boxing Association Fedebol title belt he left this week to defend, along with his still undefeated record.
Jackson won the belt in December 2013, when he coheadlined a boxing card in Cordoba, Argentina, along with his brother John Jackson and cousin Samuel Rogers. He won the vacant WBA Fedebol
Super middleweight title after dropping Argentina's Nicolas Dario Lopez by technical knockout in the ninth round and, after a year out of the ring, Jackson got the chance this week to return to Argentina to defend the belt against seasoned fighter Crispulo Javier Andino (17-7-1, 3 KOs.)
The bout held Friday – on Jackson's birthday – at Cordoba's Union Electrica Club was relatively short as Jackson moved in quickly and dropped Andino three times within the first two rounds. The third blow, a body shot up the middle, proved to be Andino's last and the fight was called, with Jackson (18-0, 14 KOs) getting the knockout 1:47 into the second round.
Back on the mainland, another in the 340 Boxing camp – former world champion Gabriel Campillo – also won his bout against the up-and-coming light middleweight contender Thomas Williams Jr. The fight, featured on ESPN 2's popular Friday Night Fights, was called in the fifth round, with Campillo winning by technical knockout.
Campillo was recently flown in to the territory by the 340 Boxing camp as the chief sparring partner for John Jackson as he prepared for his June fight against "Irish" Andy Lee.