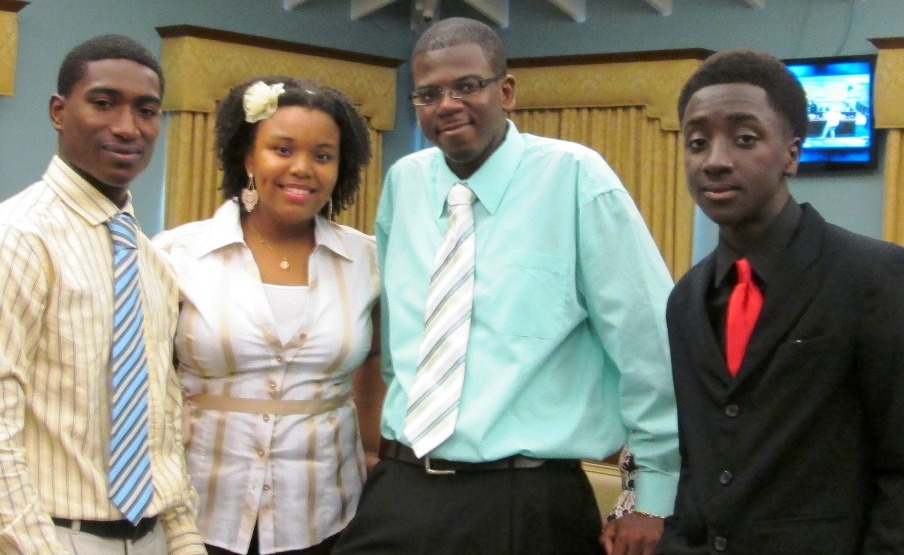 Although St. John has no representatives on the Legislative Youth Advisory Council, issues important to the island's youths came to light when the council met Tuesday at the Legislature Building on St. John.
"All the decisions are made on St. Thomas and they do not walk the walk," said St. John resident Owin Sewer, who chairs the Board of Education.
Sewer said that St. John high school students must wake up somewhere around 4 or 5 a.m. to catch the ferry across Pillsbury Sound so they can attend school on St. Thomas because St. John doesn't have a public high school.
Because of this arduous commute and long day, he said, some students have a hard time doing "things" after school. Additionally, he said that while St. Thomas-based officials cancel their trip to St. John when the sea is rough, St. John students must go on the ferry no matter what the weather and even if the trip makes them sick.
The subject of the St. John recreation center was a hot topic when Shakima Jones, who is the program coordinator for the Sports, Parks and Recreation Department, told them it would cost $2.5 billion to replace the run-down and inadequately sized building.
Angela Coleman, who runs the Sisterhood Agenda program, added, "A lot of time the center is closed after school closes. We need somebody here full time."
She said Jones works on all three islands and is not available all the time on St. John.
Jones also spoke about the tremendous community support that her department receives. She said volunteers spearheaded by Gifft Hill School student Charlie Palminteri made vast improvements to the Winston Wells ballfield to make it safe for use.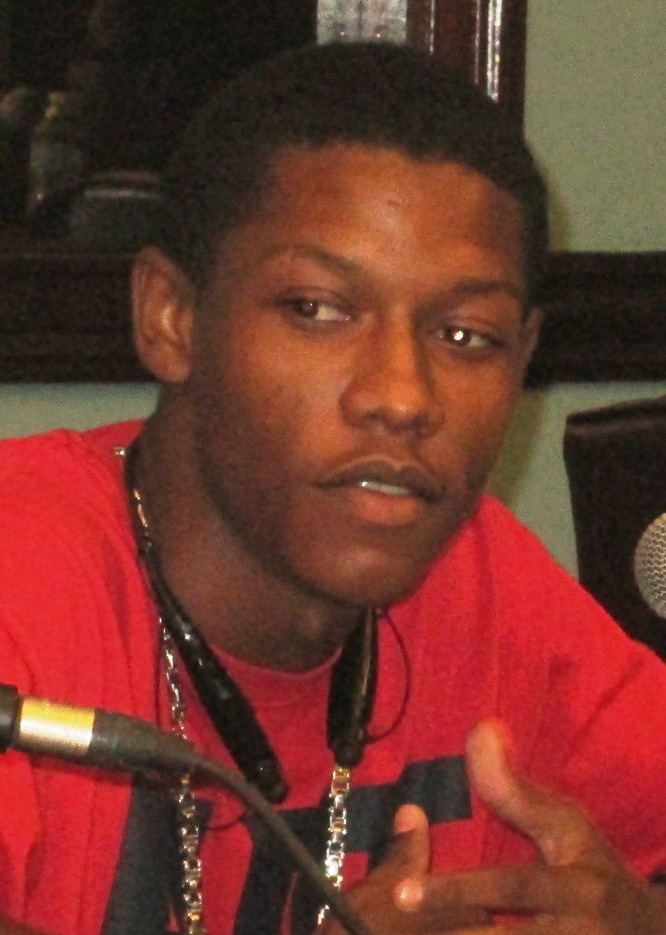 St. Thomas resident Kashime Saunders, 18, got a standing ovation after he spoke about the challenges he faced when his family was split up after a younger brother died from child abuse.
"My brothers and I were never the same," he said.
He moved from foster care to an uncaring grandmother's house to California with his mother. He said she told him when she returned to St. Thomas that he should stay in California if that was what he wanted. He was 15.
"You wouldn't expect her to say go ahead, but my mom did," he said.
Saunders said he is trying to rise above the family chaos, doing his best in school and picking the right path for the rest of his life.
"Your life is what you will make out of it," he said.
This prompted Sen. Terrence "Positive" Nelson, who oversees the Council, to promise to help him in any way possible.
Saunders was accompanied by Kidscope Inc. founder Dilsa Capdeville, who has spent her long career working in various capacities in the Virgin Islands social services field.
She urged the Youth Council members to look back in history at two previous similar councils formed to gain youthful insight. She said they didn't work because they weren't funded.
"But both groups came up with some great ideas," she said.
The meeting had a variety of speakers, including Scott Bradley, founder of My Brother's Workshop youth training program.
"If each one of you could help a kid with your homework or reach out and help with tough times…," Bradley told the dozen Council members at the meeting.
The Youth Council has 16 members equally split between St. Thomas and St. Croix. Nelson said there are no St. John youths on board because none expressed an interest.
The Council members peppered the speakers with questions, including asking Nefrediezha Barbel, who is the deputy supervisor in the Elections System of the Virgin Islands' St. Thomas office, about election issues. She told them that one of the biggest problems is voter turnout.
"Your vote is your voice," she said.
Barbel said if there was proper education, she would not oppose lowering the voting age to 16 from 18.
The council will meet at 10 a.m. Friday at the Legislature building on St. Croix, the last of three meeting that began last month on St. Thomas.