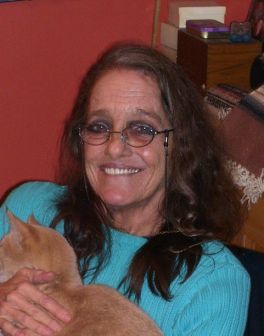 Kathleen M. Haig, born Jan. 27, 1956, died on Aug. 3, 2014, in Milwaukee, Wis.
She is preceded in death by her parents: James G. Haig and Patricia DeChant Haig; sister, Coleen (Erven) Edge; and brother, Timothy. She is survived by siblings: Maureen, Michael (June), Jamie and James; dear and close friends: Debbie Spence-Gilbert and Ronn Gilbert; and former husband, Mark Gillingham.
She is survived by numerous relatives and friends.
Kathy was a Milwaukee native, but also a former longtime resident of St Thomas, U.S. Virgin Islands. Although disabled since 2008, Kathy worked for many years in the remodeling and construction businesses.
In lieu of flowers, donations to Milwaukee Area Domestic Animal Control Commission, Wisconsin Humane Society, Repairers of the Breach or the Humane Society of St. Thomas are appreciated.