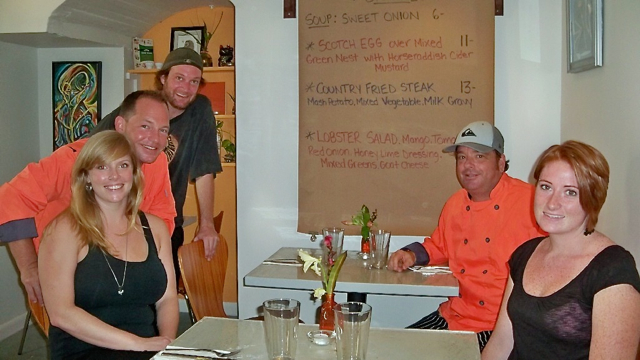 Todd Manley, Brant Pell and Erica Wasik, partners at St. Croix's newest place to eat, drink, and hangout – 40 Strand Eatery – are joining in a revitalization of Christiansted. They want people spend time in Christiansted because it is a great little Caribbean town.
In all likelihood, locals who hear that wonder why anyone would open a restaurant on St. Croix with the recession and Water and Power Authority rates the way they are.
The partners said the WAPA bill may be a concern, but the trendy restaurant tucked away at the end of Strand Street and under the Comanche skywalk is set up with energy efficiency in mind. The latest cost-saving equipment and lighting is being used, and it's not a huge place to air condition.
There is seating for a couple dozen people inside and seating for eight outdoors, where patrons can catch a breeze.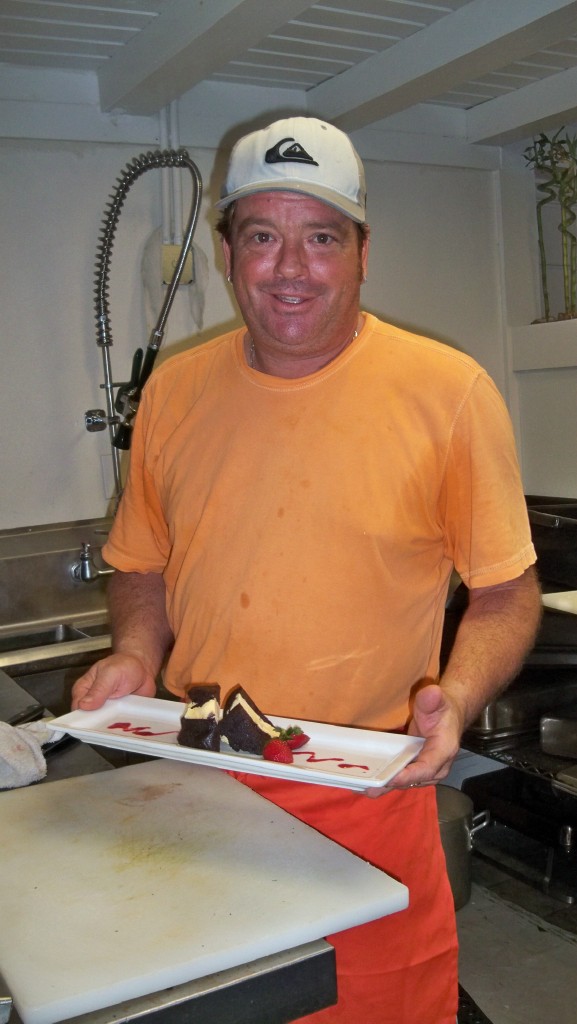 Manley, chef and owner of two restaurants called Pescados in the Richmond, Va., area, said he loves St. Croix and had been treating his Virginia staff to island get-aways. He knew he would eventually live on St. Croix because, he said, it is the perfect Caribbean island. Having a job here was key, so he planned to open a restaurant.
The partners met working an affair at the St. Croix Yacht Club and realized their skills complimented each other. That led to talk about opening an eatery. In May they finalized their plans and immediately began renovations in what was most recently Alley Galley.
They said they bounced around a few names and decided on 40 Strand Eatery.
"The name tells you where to go and what to do," Manley said.
They opened the doors to the public July 17. They will host a new business ribbon-cutting ceremony, celebration and party with the St. Croix Chamber of Commerce at 5 p.m. Sept. 10.
"We want this to be a locals' place above all," Manley said. "We want it to be welcoming and comfortable, like having people over our houses and having fun."
He said they have no doubt the tourists will come.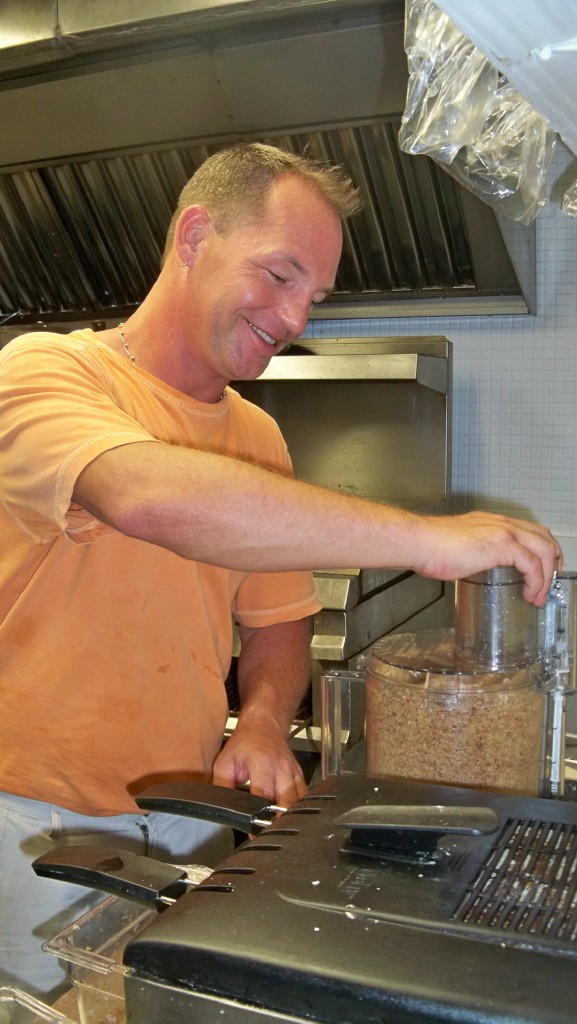 Pell, a local chef for the last 10 years, said since they are a new restaurant they have the freedom to make and put out anything they want to.
"We can do a variety of different things," Pell said. "We can get creative with all the local fruit and vegetables."
Pell specializes in pastry and desserts. He makes a delicious dark chocolate fudge rum cake ice cream sandwich that is popular with diners.
There is something for everyone, with the menu designed as "small plates, green plates and large plates."
The small include appetizers for those that want to sample and share everything, or have a small appetite. There is a nice selection of unique green salads made with fresh produce from Art Farm and other local farms. And there are the large plate entrees such as Manley's specialties, "Voodoo Shrimp" or "A Ducking Mess."
"I like to create dishes that are sweet, spicy, salty, savory and hot," Manley said with a grin.
Comfort food is offered in the Mac & Cheeses Shoppe. More than a dozen add-on items can be mixed in a basic macaroni and cheese dish. And the menu includes a Smorrebrod, a full meal served on a slice of bread, Danish style.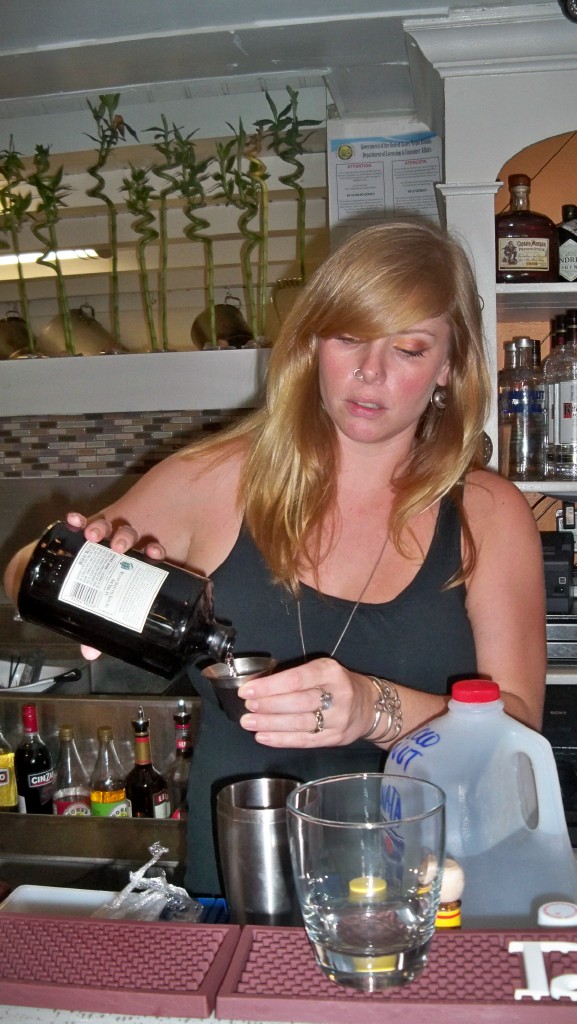 The guys said Wasik, general manager and creator of craft cocktails, makes great spaghetti and meatballs vegan style.
They are already winning awards and being recognized for their creations. The Eatery got first place for Wasik's "Honey Badger" drink at the Animal Welfare Center Bartender Olympics two weeks ago. The adult beverage is made with rum, honey, apple, lime, and passion fruit juices. She makes a cool and refreshing Coconut Gin Fizz made with Hendrick's gin, local fresh coconut water, local cucumber mulled, and club soda. And she has created a Hibiscus Mistress and a Sahara Dust drink.
"I like to see regulars comfortable and hanging out saying, this is my spot," Wasik said. "We'll be ready with their favorite food and drinks to make them feel welcome in Christiansted."
To see the complete menu and to place orders-to-go check out the 40 Strand Eatery Facebook page. They are open for lunch and dinner Tuesday through Saturday serving daily specials. The hours of operation are also included on their page. Wasik recommended that people call 340-201-8633 for reservations.