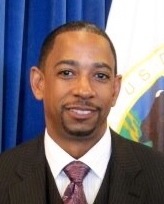 Jewels of the Virgin Isles is a feature series profiling Virgin Islanders in the diaspora who are excelling in their respective fields and/or positively representing the USVI abroad.
You can never be fully aware of the impact your example can have on another person. In fact, it can be so profound that it can transform the way you think and act. Just ask Hannibal "Michael" Ware, who is fortunate to call both St. Thomas and St. Croix home. Ware, who is in the final stages of being promoted to the federal government's esteemed Senior Executive Service, is a living example of how service to others impacts the giver.
Born on St. Thomas and raised on St. Croix through his formative years, Ware says he views being a Virgin Islander as not just where he is from geographically, but as something reflected in every fiber of his being and ingrained in his spirit. Having relocated from St. Thomas to Ashburn, Va., with his wife and children to assume leadership of the Office of the Inspector General Eastern Region just four years ago, this native son is realizing that it's never too late to broaden your horizons or raise the bar for those behind you.
Ware reflects with amazement on the path his life has taken and knows undoubtedly that he has been blessed to do the work that he is called to do. As a boy, Ware excelled at sports, particularly basketball, which he played at St. Croix Central High School and the University of the Virgin Islands, and volleyball, the sport that allowed him to represent the Virgin Islands for more than 16 years.
As you might imagine, that type of success in sports is often accompanied by arrogance and recklessness. Truth be told, Ware socialized with a small crew that he says "flirted with the edge but never quite went over it," thanks to the discipline he learned as a member of the basketball team. This was fortunate for him, for today many of the neighborhood children from his youth are spending their days in prison serving lengthy sentences, he says.
Ware's father, for whom he is named, was not an active part of his life until he became an adult, but he never used that as an excuse to not make something of himself. Raised single-handedly by his mother, Barbara Donastorg, Ware says she filled the role of both mother and father and never spoke ill of his father.
"When I sit back and think about all that she has done for us, I recognize the level of sacrifice that it must have entailed. She suspended her own dream and happiness for her children," he says.
A man of strong faith, Ware says he followed his mother's lead and developed his spiritual life, a move that has enabled him to evolve into the type of man his mother can be proud of. "My Christian beliefs inspire me to strive for excellence in everything I do and, quite honestly, I don't only represent myself. I really feel that I represent every Virgin Islander in my actions and I want to positively pave a road for others to follow," he says.
Indeed Ware has done just that. While on St. Thomas, he would spend his Saturdays gathering up guys from the various neighborhoods for a game of basketball and conversation. "I am without question where I am today because someone saw more in me than I ever saw in myself, so I used to pick up kids in Pearson Gardens, Savan and 'round the field, and take them to play basketball, but it was really to get in their heads and teach them how to handle their emotions and strive for excellence in their actions."
Today many of the men still view Ware as a father figure, but he has gained just as much as they have, as he continued to improve his own actions as his mentorship grew. "I needed to take a hard look at myself in the mirror and say they would either see a positive or negative image, and I decided on a positive one."
As he fast-forwards to his present situation, Ware is humbled by the path that is own life has taken. A 1987 graduate of Central High and a 1991 graduate of UVI, Ware is one of 20 individuals about to complete the promotional process to become a distinguished member of the Senior Executive Service; a "once in a lifetime opportunity," given that only 0.6 percent of federal workers are SES members of the federal government.
A dedicated leader in the Office of the Inspector General, Ware has been newly minted as the deputy assistant inspector general for management, and his opportunities will expand further with the SES designation. After 25 years of service with the agency, this accolade is a well-deserved one.
Regardless of where he resides, Ware is a Virgin Islander first and says he feels that it is a mandate for all residents to give a little of their time back to the community. "I love my people and I would love to see more of a sense of Virgin Islands pride through our actions, not just our words, such as keeping our islands clean and reaching back to help our youth."
He is taking his own advice and looks ahead to the day when he can provide an all-male educational institution to train Virgin Islands boys on how to become men. "It is my dream to establish a K-12 leadership school for boys in the Virgin Islands," Ware says. "I want to transform the thinking of young boys and men through a different curriculum based on Christian morals."
According to Ware, this dream isn't that far away. "When I was there, I saw that many of the boys didn't have positive males around them and weren't learning positive lessons of what a strong male presence should be. I want to fill that void, and all of my current experiences are culminating into the experience that will help me to bring this vision to fruition."
A Nugget for V.I. Youth: "I want the V.I. youth to understand that I am them. I sat in some of the same chairs they are sitting in now. I went to the same schools. I am no different than they are. Thankfully I found out early on that the only thing that holds us back is fear – the fear of being ridiculed for being smart or for being different. The key is in knowing who you are and in knowing that stepping out on faith is the right thing to do. There is no glory in striving to be average or worse. You were born to stand out. When you embrace that, the sky is the limit.
Little Known Fact(s): "I have coached and recruited for a girls club volleyball team for the past four seasons in Virginia. The team travels along the East Coast to compete. Also my family and I like to take road trips and have even driven from Virginia to Niagara Falls. We will just stop and find a hotel to stay in for the night because life is about enjoying the ride.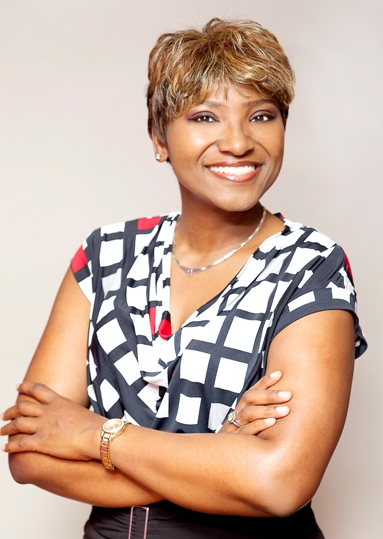 __
Loán Sewer is a marketing and tourism consultant and proud Virgin Islander who resides in Washington, D.C. She is also a founding member of the USVI Alliance Inc., an organization focused on reconnecting the Virgin Islands diaspora with the local community and host of the USVI Economic Development Summit on the U.S. mainland. Follow her on Twitter @LoTalksTourism or e-mail her at info@Lotalkstourism.com.