Forming a fair partnership between Caribbean governments and airlines servicing the region is the only way to promote passenger growth and both sides need to be willing to sit down and agree on solutions to issues ranging from taxes to security, experts said Tuesday at the second Caribbean Aviation Day conference on St. Thomas.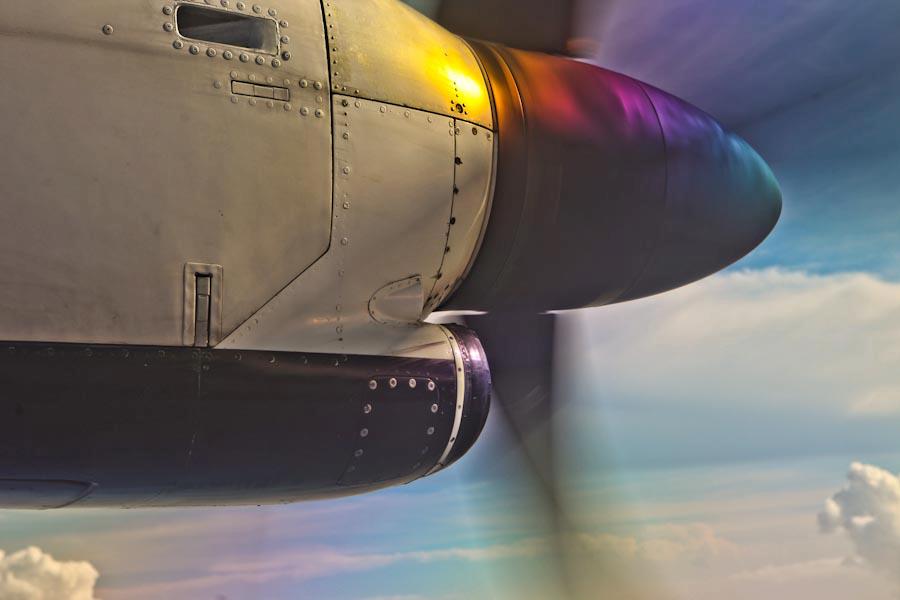 Held at the Marriott Frenchman's Reef Resort, the conference brought in a variety of airline and regional government representatives along with officials from the International Air Transport Association, whose regional vice president spoke Tuesday morning about the growth of the aviation industry over the past century and what's needed now to make it even better.
Specifically IATA's Peter Cerda spoke about taxes, charges and fees levied on airlines and passengers that have not only increased the cost of traveling to the Caribbean but have made the region less competitive with other destinations such as Europe and Central America. Speaking at the conference, Cerda said that each $1 of tax tacked onto a ticket could lead to 40,000 fewer foreign passengers, $20 million in reduced tourism dollars and 1,200 fewer jobs.
"From a high-level perspective, airlines don't like to put out of destinations they fly to, but there are a series of reasons why they would," Cerda explained after the conference when asked about American Eagle's decision in 2013 to scale back flights within the region.
"If a city has high taxes, for example, it makes it very difficult for an airline to operate, so airlines are looking at their bottom line. They are looking at their costs and that's really my message today: it is important for governments to continue working closely the industry for a win-win," Cerda said.
"We want the government. We want tourism to win. We want trade to improve. But it also has to make business sense for the airline to operate," Cerda said.
Speaking during the conference, Cerda said that two regional airports, Montego Bay and Kingston in Jamaica, recently proposed airport tariff increases of more than 100 percent in an effort to increase aviation revenues by 20 percent.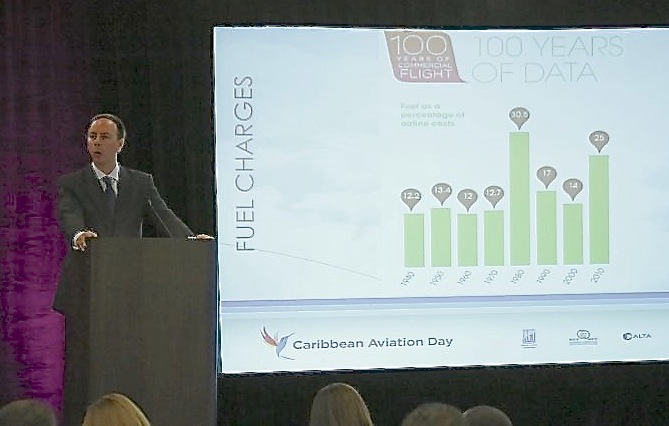 "Measures such as this do not encourage or support the development of the industry in the region," Cerda said. He spoke about the decline in airline travel after the global recession and the addition of many passeger fees – including carry-ons and baggage – to combat costs.
"We're willing to sit down at the table, but when we have high taxation, deplanement or airport fees or high fueling taxes, it doesn't make it very attractive for the passenger or for the airline to come to this part of the world," he said.
"And as you begin to add taxes onto the ticket, the traveling public is a very educated consumer nowadays, and they might opt to go to other destinations like South America or to Europe or to somewhere else instead of the Caribbean."
Cerda also spoke about governments working with airlines on streamlined security measures for passengers.
"Having the right infrastructure in place is important and that includes making sure pasengers are able to be processed through immigration or security in a timely manner," Cerda said. "We would like to see the Caribbean switch to a scheme in which there is interisland support in terms of security, meaning, once you go through security one time, you don't have to do it two or three times. Facilitating that sort of progress helps the passenger, reduces airline costs and makes it much more efficient."
Cerda added that for the airlines, flying to the region is "critical part of their operations."
"They see it's a growing business and we want to continue to help stimulate air travel in the Caribbean but we do see that there are some shortfalls that need to be fixed in the short term to make the Caribbean a better place to do business," he said. "So the main thing that we hope comes out of the conference is greater consultation with the airline community."
"We want to have a dialogue with the different governments to understand their needs but they also have to be aware of what the issues of the airline community are and both sides have to agree on fair operating practices. For us, that's the main thing."