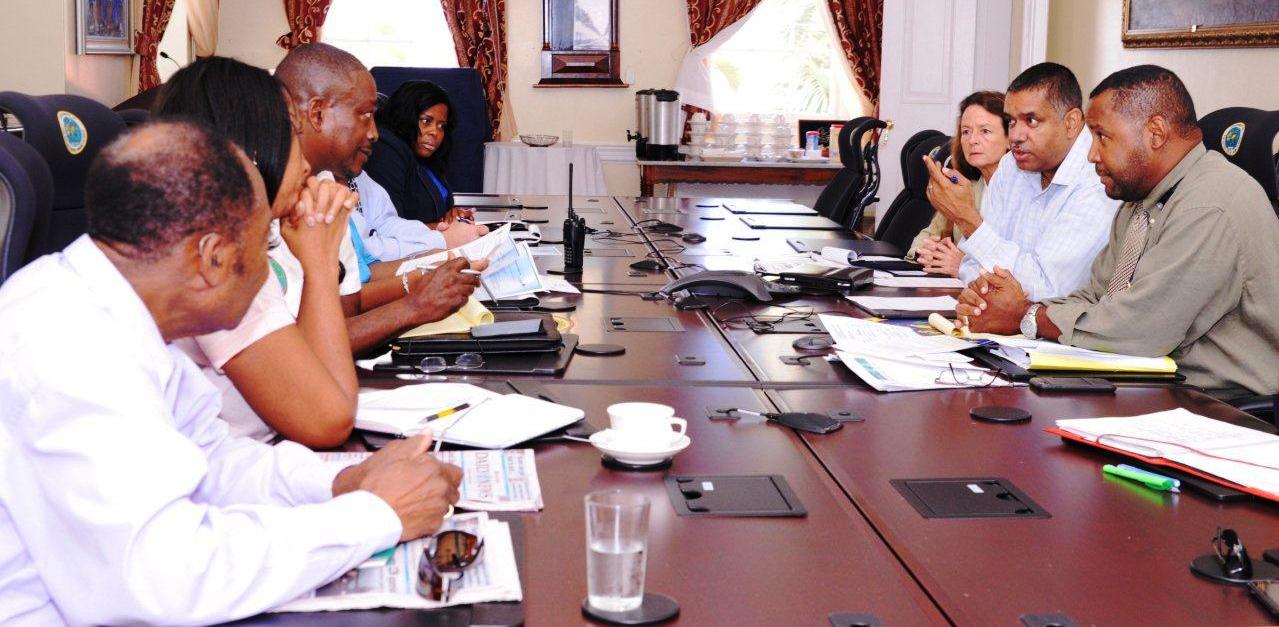 While St. John Rescue still won't transport dead bodies from where they died to Myrah Keating Smith Community Health Center's morgue, there was some progress on the matter this week.
The volunteer organization stopped providing the service on Sept. 18, and on Sept. 30 the Justice Department announced that the Health Department's Emergency Medical Service would transport them.
Gov. John deJongh Jr. on Thursday brought together several department and agency heads at Government House to get an overview of the respective roles each agency must perform as emergency first responders in cases related to the Medical Examiner's Office and the transportation of the dead, Government House announced in a Friday press release.
The Medical Examiner's Office is responsible for accepting the deceased in all situations and, according to the press release, it has been meeting since June with both government agencies and non-profit volunteer rescue squads from each island to discuss and clarify roles, chain of command and protocols in all emergency situations.
St. John Rescue stopped transporting dead bodies because they were unable to get a contract from the local government for their services. Training officer Bob Malacarne said previously that the members wanted the protocol for moving the deceased spelled out to ensure there would be no liability issues.
The organization received the contract on Sept. 26, but Malacarne said there were issues to be worked out. He said via e-mail Friday that St. John Rescue will submit a list of standard operating procedures that the organization and the Attorney General's office must agree to in order for the transport of bodies to resume.
"These procedures will clearly outline our status and the guidelines under which we will provide this service," Malacarne said.
He said St. John Rescue transports about 10 bodies a year.
The governor said the government has "reached out to St. John Rescue for a contractual relationship."
"They have the trained personnel, the equipment and clearly the best interest of our community given the responsibilities that they are willing to take on as volunteers in such an important area. I called Thursday's meeting to make sure that we evaluate all our options and are ready to move forward once St. John Rescue responds to the V.I. Department of Justice," deJongh said.
He said the government values the relationship it has with the various rescue squads on each island.
"The volunteers throughout this community have our sincere gratitude for their dedication in emergency response. These volunteers and our government agencies work well together and often assist when government agencies are challenged by staff shortages. However, government agencies have the primary responsibility and must be allowed to take the lead positions in emergency response," deJongh said.
At the meeting, Health Commissioner Darice Plaskett, EMS Coordinator David Sweeney, Health Department Territorial Medical Director Dr. Marc Jerome, Police Commissioner Rodney Querrard Sr., and representatives of both the V.I. Territorial Emergency Management Agency and V.I. Fire Service were briefed by Deputy Chief Attorney General Wayne Anderson on standard operating procedures as it relates to the acceptance and transportation of bodies.