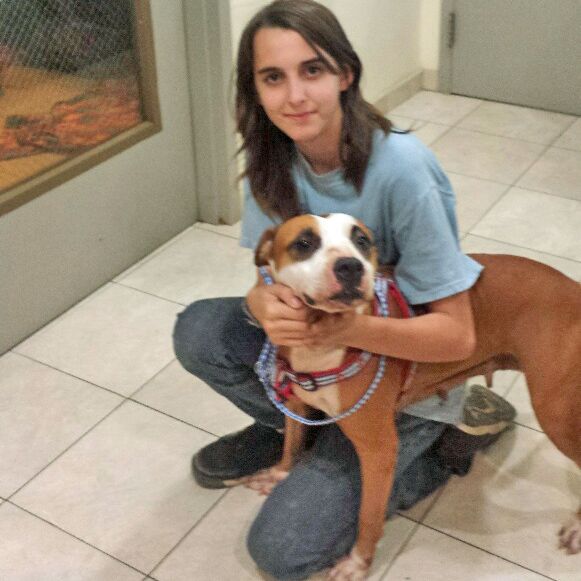 Forty happy dogs and 44 equally happy people took a walk down the waterfront Saturday morning, from Yacht Haven Grande to the Legislature engaging the public, which responded with horn honks, waves, and a bit of cash.
Which was the idea.
The Humane Society of St. Thomas Christmas doggie walkathon had a purpose: to find homes for the 40 dogs, who aren't long for this world if they don't find permanent or foster homes.
The walk was a first endeavor for its 14-year-old organizer, Tessa Lineburner. The Antilles ninth grader said she got the idea from the Society's "30 to 30 Challenge' earlier this year, when it set about finding 30 homes for 30 dogs in 30 days.
"It worked, 'cause people saw the dogs, came to the shelter and looked at them. I wanted to find homes for these 40, so a dog walk seemed like a really good idea," Lineburner said.
Linbeburner was on Christmas vacation, devoting every spare moment to volunteering at the shelter, which she does on a steady basis all year.
Saturday afternoon, she was still basking in the success of her project, and spoke with the enthusiasm of, well, of a 14-year-old.
"We went as far as the Legislature, and people came up to us and gave us donations. It was just great. We made $1,005 today!"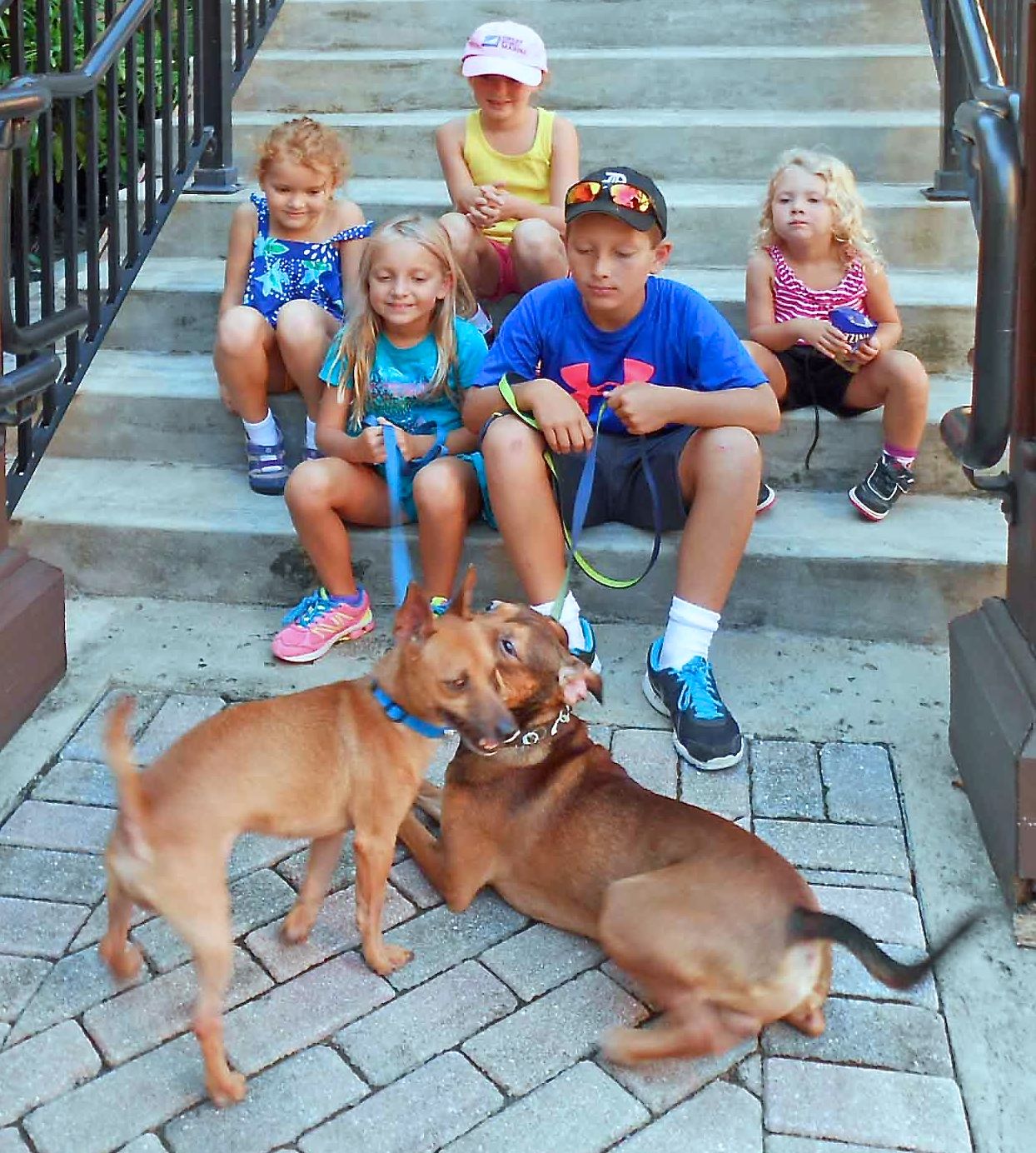 Then, Lineburner said, "We found homes for some of the dogs and we probably have two puppies adopted, too. When we were at Yacht Haven, we sold two pit bull/damnation puppies, but we still have to do a home check on them."
The participants in the walk each donated $15. The donations assist with buying food for the shelter animals, transporting dogs to no-kill shelters, or providing medical care for animals that may have additional needs.
Lineburner didn't corner the market on enthusiasm Saturday. As the adults and kids milled around Yacht Haven, awaiting the 9 a.m. starting time, Joanie deLugo, there with her sister Diane Taylor and two excited young pups, spoke about her adventures in fostering animals.
"My husband, Bob, and I have been fostering for a couple years now. We've had two for about 10 weeks who we found homes for," deLugo said. "We put them on Facebook. Then, a third foster went to New Hampshire with a couple of our guests. We run Stonehouse vacation rentals, so we come into contact with lots of people."
Then, she added, "We had the foster failure, Mickie, a dashound/chihuahua who was supposed to go to Boston in the Pets with Wings program, but by Friday, we couldn't let her go. She's home."
DeLugo was enthusiastic about the day.
"People waved to us, cheered us on, and it's such a good experience for the dogs to get the attention they deserve."
The dogs came in all descriptions, from miniatures of no known heritage to the dalmatian/pit bull puppies to "LoveBug," who was squired around by Wendy Erving.
"When I saw the name, I knew this had to be my dog," she said.
The dog defies description. He is as low as a basset, coal black, with the bushy tail of a shepherd and the face of a pit bull.
"And he has the sweetest disposition," said Erving.
The shelter is open six days a week, closed on Thursdays. The No Flea Boutique operates from 11 a.m. to 3 p.m. Wednesday, Saturday and Sunday with bargains galore, many name brands, and a separate room for a well-stocked library.
Related link: