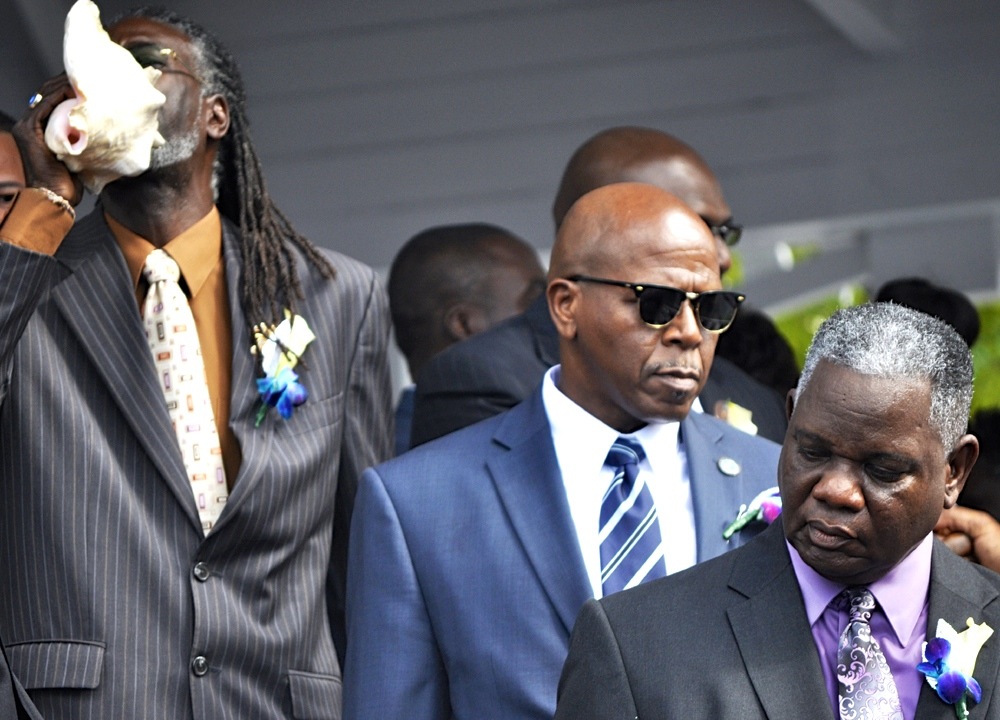 Emancipation Park was abuzz with dignitaries, members of the media and well-wishers Monday morning as members of the 31st Legislature of the Virgin Islands were sworn in at the David Monsanto bandstand.
Gov. Kenneth Mapp and Lt. Gov. Osbert Potter looked on as the senators and senators-elect arrived to the tune of a processional march played by the Charlotte Amalie High School Band. Also present were members of the judiciary, past senators and BVI Premier D. Orlando Smith.
Delegate to Congress Stacy Plaskett and former Delegate Donna Christensen were also in attendence.
The 15 senators remained standing while members of the Ivanna Eudora Kean High School Junior ROTC proceeded with the posting of colors and singer Lorna Freeman gave soaring renditions of both the U.S. National Anthem and The Virgin Islands March.
Following an invocation by Bishop of the Virgin Islands Episcopal Diocese E. Ambrose Gumbs and a rousing call-and-response hymn sung by the IEKHS Choir, Supervisor of Elections Caroline Fawkes officially certified the results of the elections of November 2014.
Fawkes read off the names of the senators as each member of the 31st Legislature rose and was greeted with cheers from supporters in the audience. Eight of the 15 senators are incumbents returning from the 30th Legislature.
Almando "Rocky" Liburd of St. John will serve as senator-at-large. Liburd held the position previously from 1991 to 2005.
From the St. Thomas-St. John District incumbent Sens. Myron Jackson, Janette Millin Young, Tregenza Roach and Clifford Graham will be joined by Marvin Blyden, Justin Harrigan Sr. and Jean Forde.
Serving the St. Croix District will be incumbent Sens. Sammuel Sanes, Kenneth Gittens, Terrence "Positive" Nelson and Nereida Rivera-O'Reilly joined by Novelle Francis Jr., Kurt Vialet and Neville James.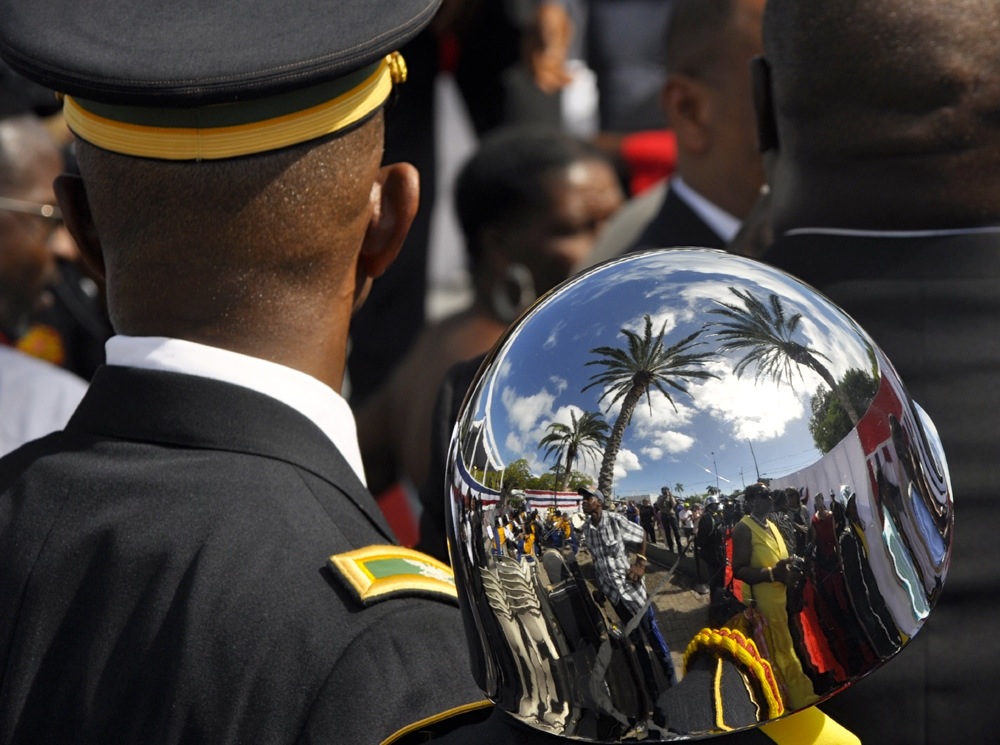 James, who previously served in the 26th, 27th, 28th and 29th Legislatures, will be replacing outgoing Sen. Shawn-Michael Malone as senate president.
Following the certification of the election, Freeman returned to sing "The Battle Hymm of the Republic" and the senators were sworn in promptly by Chief Justice Rhys Hodge of the Virgin Islands Supreme Court.
The ceremony closed with a benediction by Gumbs and another song by the IEKHS Choir titled "We Are Marching in the Light of God," followed by an opportunity for the newly sworn-in senators to greet community members and pose for photographs.
After a few moments of mingling with the crowd, the senators embarked on the traditional walk to the nearby Legislature building where they convened for their first session.