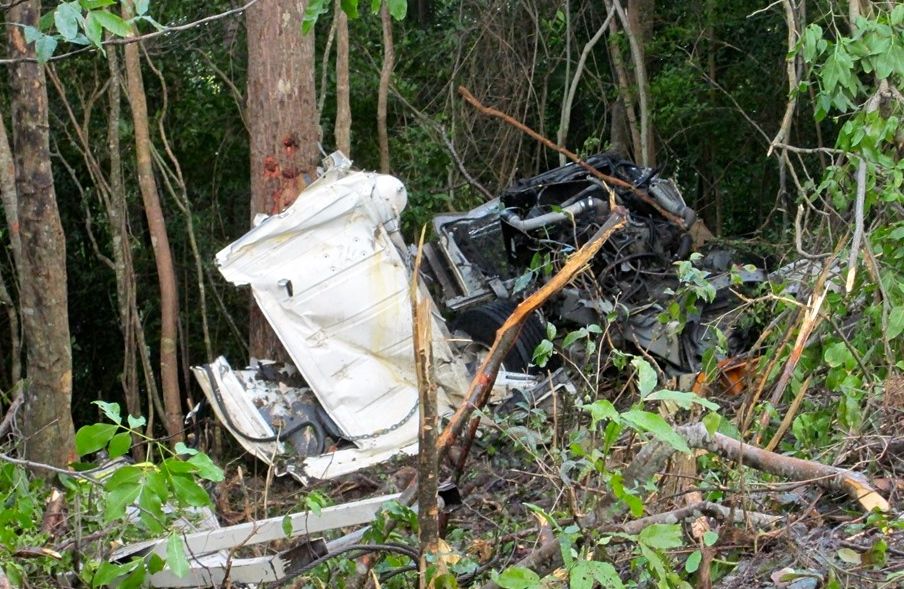 The Police Department has not yet provided the name of the man who died in a Friday truck accident on King Hill Road.
The truck was carrying a crane and was headed downhill off Centerline Road when it hit the embankment on the right side, slid along and across the road, and went over the edge. It took six hours for emergency crews to extricate the driver, who was transported to Roy L. Schneider Hospital on St. Thomas.
The passenger was trapped between the truck and a tree. It took about nine hours for crews to remove his body.
On Monday the remains of the truck were still strewn about the hillside.
The accident happened inside the V.I. National Park. The park's deputy superintendent, Jayne Schaeffer, said Monday that the two were on their way to Cinnamon Bay to use the crane in installing prefabricated buildings near the campground's wastewater treatment plant. The buildings were used for storage by Cinnamon Bay concession holders.
Because the truck, the crane and other various parts are still at the scene, Schaeffer said the park has not been able to fully assess the environmental damage.
About 80 feet of trees along the road are gone and trees on the hillside are snapped. The asphalt road is scored in many places where the truck slid downhill before going over the edge. The land on the uphill side of the road is gouged where the truck driver apparently swerved.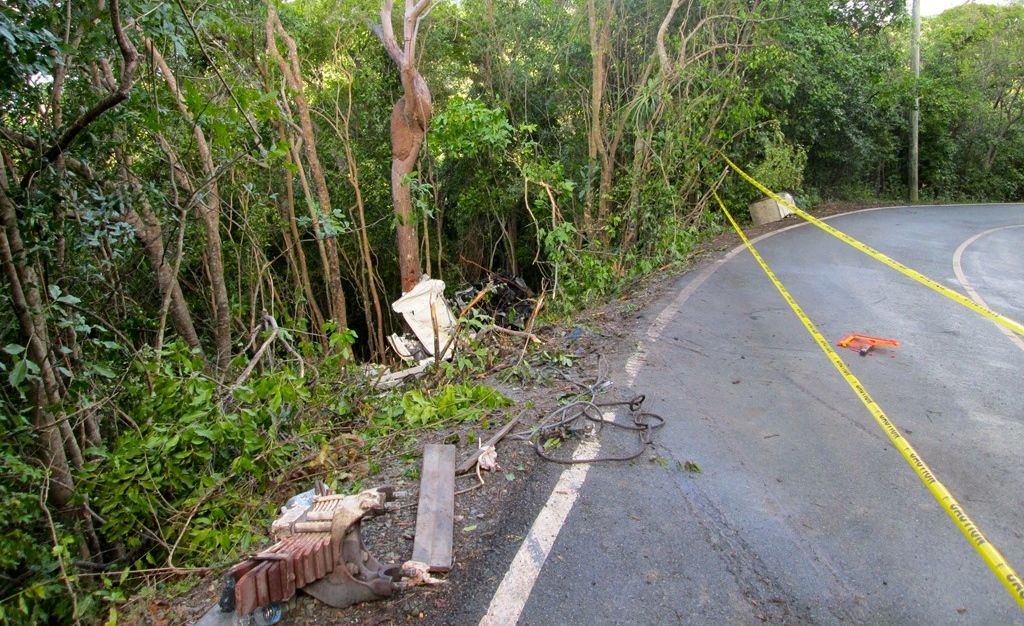 Schaeffer said it's likely diesel fuel and brake fluid escaped from the truck.
However, she said, it appears the park will be able to clean up the environmental damage without calling in outside contractors.
"We'll dig up the soil," she said.
She said the park authorized removal of the truck and crane by the contractor.
Schaeffer did not have the name of the company operating the truck. She said it was a subcontractor of the main contractor of the project.
The accident happened just a bit more than a minute's drive from the spot on Centerline Road where St. John resident Elvis Smith Jr. died in a car accident on Jan. 10. The investigation showed the driver of the car he was riding in fell asleep at the wheel.